When Chetna Organic was established in 2004, it supported 234 cotton-farming families. Today it supports more than 15,279 cotton-farming families arranged into 13 co-operatives across more than 400 Indian villages.
Annual production capacity: 6,300 tonnes
Number of farming families: 15,279 – organised into 979 farmer self-help groups and arranged into 13 co-operatives. Of these, 9,647 are Fairtrade certified.
Average farm size: less than two hectares per farmer
About Chetna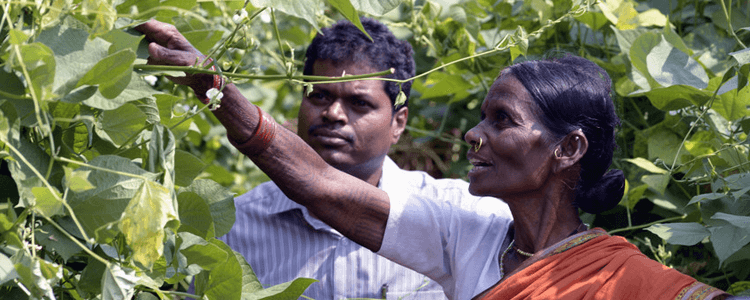 Chetna Organic is located in Yavatmal – a region of India with a long tradition of cotton cultivation. Twenty percent of India's total cotton production comes from the state of Maharashtra – where Yavatmal is located.
While cotton is often referred to as 'white gold', it is not as lucrative for farming families as the name suggests. On the contrary, Indian cotton has become an expensive raw material, due to the high production costs associated with the use of pesticides and chemical fertilisers. Some of the pesticides contain chemicals that may impact fertility and affect pregnant women. For this reason, many women cannot work in the cotton fields.
Chetna's farmers produce organic certified cotton. This means that women can also work in the fields. Fairtrade recognises the additional burden of producing organic raw materials and therefore requires a higher Minimum Price for organic cotton.
Chetna Organic is supported by two organisations:
COFA is a not-for-profit farmer support organisation, engaged, among other things, in technical training, social improvement, capacity building and policy and advocacy work.
COAPCL is a commodity trading company established in 2009 that works on developing sustainable national and international market linkages for smallholder farmers' agricultural products.
Fairtrade Premium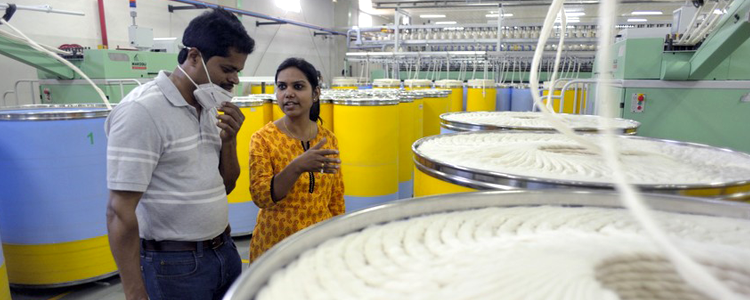 The Fairtrade Premium is an additional sum of money which goes into a communal fund for workers and farmers to use – as they see fit – to improve their social, economic and environmental conditions.
One of Chetna's projects has been to invest some of their Premium into a revolving fund at the co-operative level. These funds are used to provide immediate part payments to farmers as a safety net to prevent them from being forced to sell when prices are low. The same project has seen the construction of warehouses so that cotton can be aggregated and stored in a safe manner (as opposed to inside farmers' homes where it presents a fire and hygiene risk) until the low season, when prices are higher.
One of the co-ops uses the revolving fund system to provide 'Seed Kits' with non-GM seeds to each farmer at the beginning of each season. Costs are recuperated at the end of the season, once the cotton has been sold.
Other projects include the construction of bio-fertiliser units, a nursery, a dhal mill and the purchase of agricultural equipment.
Siddharth Tripathy, Press Secretary of Chetna Organic Farmers Association says, 'for me, Fairtrade is the balance between ethics and the environment. The disadvantaged co-operatives benefit socially, economically and ecologically from Fairtrade. The system encourages them to participate democratically in all decisions of the co-operative.'
Where to buy Fairtrade cotton
Buying clothes made with Fairtrade cotton means that you are supporting cotton farmers around the world.