The Rapar & Dhrangadhra Farmers Producer Co. (RDFC) is a cotton co-operative founded in 2015 with almost 500 members, located in the western Indian state of Gujarat. In 2016, more than 1,200 tonnes of cotton on the world market came from this co-op.
Annual production capacity: 6,000 bales
Number of farmers: 497 – all male
Average farm size: 0.5-2 hectares
Other Fairtrade commodities: peanuts, cumin, sesame and tea
About RDFC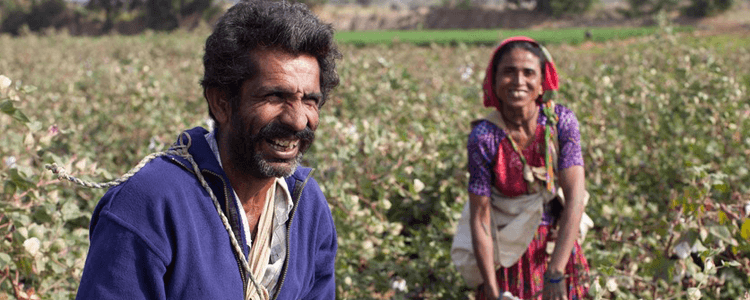 RDFC became a Fairtrade Small Producer Organisation (SPO) in April 2016. Prior to this, the organisation was certified as a Fairtrade contract production project under the name Agrocel Pure and Fair Cotton Growers Association.
As a SPO, RDFC consists of around 260 farming families who collectively manage about 1,700 hectares of cultivated land. The co-operative has a democratically elected board of directors and committees responsible for different areas, for example, environmental affairs.
Fairtrade Premium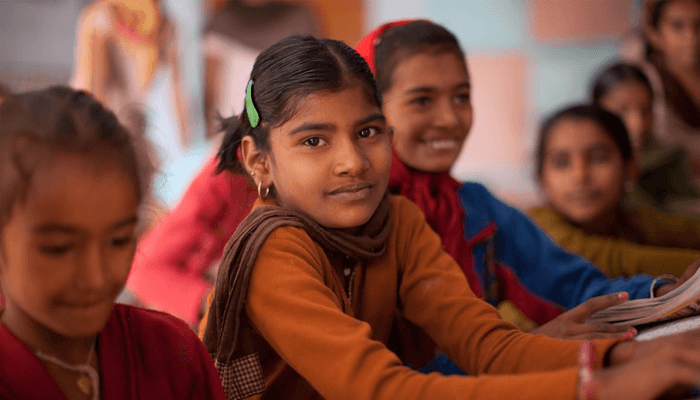 The Fairtrade Premium is an additional sum of money which goes into a communal fund for workers and farmers to use – as they see fit – to improve their social, economic and environmental conditions.
The co-op uses the Fairtrade Premium to invest in business development, environmental protection and education. Particular projects have included:
Purchasing agricultural equipment
Purchasing non-GMO seed and farm implements to reduce the cost of cultivation
Renovating a school, building new classrooms and providing sports equipment
They plan to invest future Fairtrade Premium revenues in engaging women and helping them to develop income-earning opportunities, for example through the production and sale of handicrafts.
Farmer Jayavant Sinh Zala, President of RDFC says, 'being a cotton farmer associated with Fairtrade is prestigious in the village as it differentiates us from the other farmers in the village. We have our own organisation which is necessary to associate with Fairtrade, others don't. We meet regularly to discuss problems and opportunities, collectively bargain to get better than the market price for our cotton since we follow Fairtrade and organic standards, discuss best agricultural practices and technologies at the meetings, and, most importantly we have the power of the Fairtrade Premium which we can invest to solve the problems in our daily lives and for the village.'
Where to buy Fairtrade cotton
Buying clothes made with Fairtrade cotton means you are supporting low paid cotton farmers around the world.