CECOMSAP is a collection of 10 small-scale mines based in the Apolobamba Mountains in South Peru. The use of the Fairtrade Premium has proved to be vital for miners to begin adjusting to the impacts of COVID-19.
In 2019, the Fairtrade Premium went towards a wide range of activities including investments towards improved infrastructure and facilities including an upgraded canteen for miners and workers to receive regular hot meals from. In addition, CECOMSAP have also prioritised investments into equipment, including a gold processing plant, which enables miners to capture gold particles from crushed ore more efficiently and reduce their use of chemicals.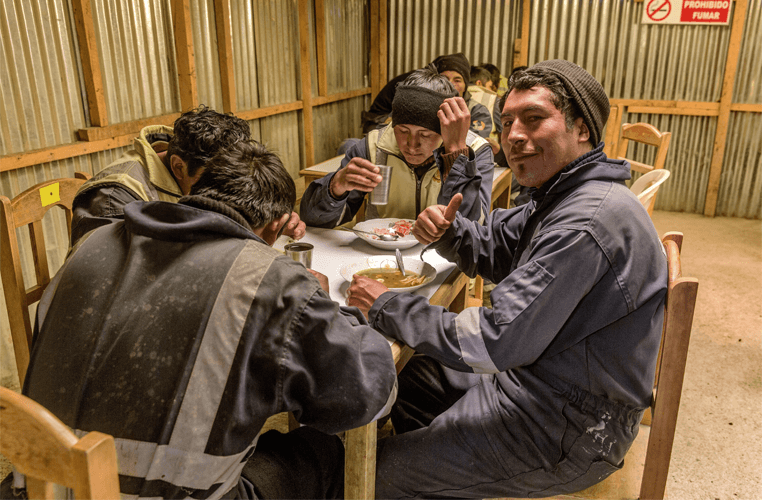 In 2020, with the impacts of COVID-19 being felt by small-scale miners across Peru and around the world, CEMCOMSAP's member mines are using the Fairtrade Premium to help miners to return to work safely.
Selling our gold on Fairtrade terms helps us absorb shocks and to move forwards.

Pedro Cori, CECOMSAP president
These include investments into localised quarantine facilities and accommodation for miners travelling into the area from neighbouring communities, as well as advanced Personal Protective Equipment (PPE) and COVID-19 testing equipment.
During these uncertain times, working with Fairtrade has enabled miners to adapt rapidly.