Miners from Limata mine in Puno, Peru, have combined mining and other income generating activities to protect the environment and invest in the development of their community.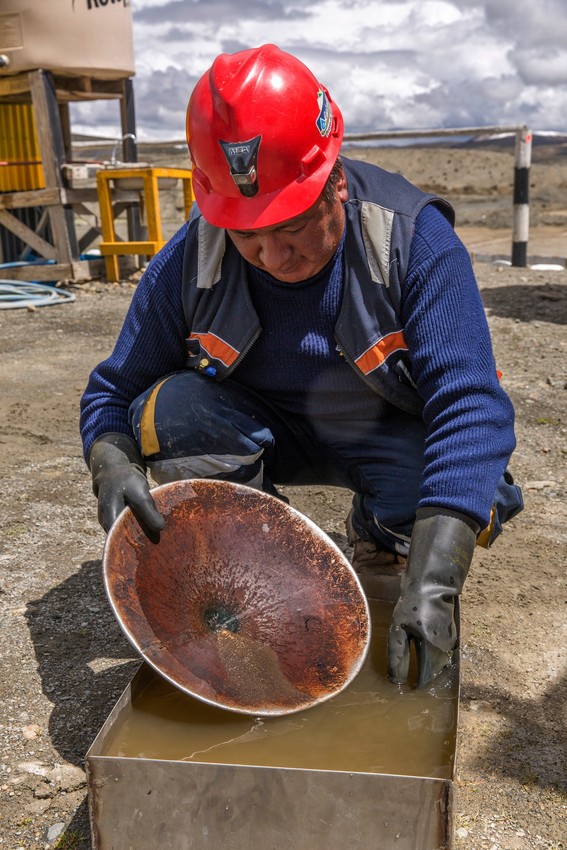 Limata is an artisanal mine in the Puno region of Peru, based at an altitude of over 4,500m above sea level. Members of Limata are part of an indigenous community, whose traditional work includes the breeding of alpacas and the production of alpaca wool, alongside gold mining.
In the Puno region, Limata were the first site to receive the "inicio-reinicio", the legal requirement to be a formal legally recognised mine site.
In mid-2017, Limata made the decision to work towards Fairtrade certification, based on the positive experience of Fairtrade certified coffee cooperatives elsewhere in the region. Since becoming certified, Limata now export 100% of their gold into international markets and have visited market partners in Switzerland and around Europe to gain full visibility of the gold supply chain, all the way through to finished pieces of jewellery in Fairtrade Gold.
The Fairtrade Premium has enabled miners to optimize their use of water and minimize the environmental impact of mining activities, especially by reducing the use of mercury – a chemical commonly used to liberate gold from ore.
Beyond the Fairtrade Premium, becoming certified has galvanized the governance and organisation of Limata as a mine site; enabling the views of miners to be represented and feed into the long term vision of the mine leadership team. Looking to the future, the Limata community strive to remain true to their local roots and to use their mining activities to contribute to the creation of decent work and life opportunities for the next generation.