LEON buys their 100% Arabica beans from Puro, who are trailblazers in sustainable coffee production. For years, Puro has helped LEON source the best beans from Peru and Honduras, picked at high altitude to give them natural sweetness, then roast them to bring out their full flavours. The beans are organic, Fairtrade certified, and support the World Land Trust. Puro's efforts to protect biodiversity have earned them the honour of having not one, but three new rainforest species named after them.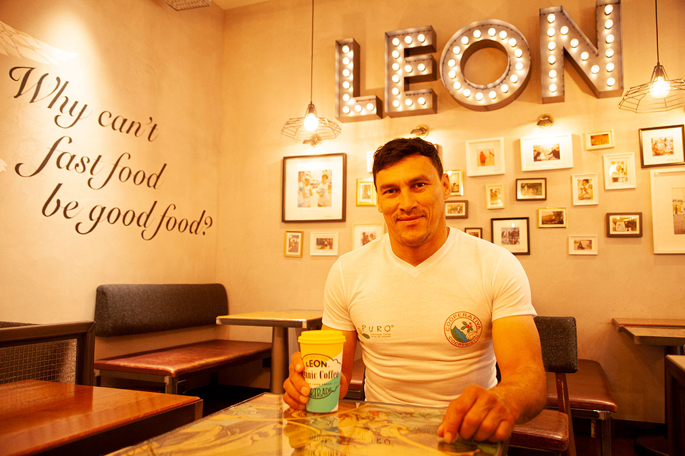 Why did LEON choose Fairtrade?
'We choose Fairtrade coffee, which means farmers are protected from rock bottom prices and they also earn additional cash to invest in their families and in their farms', said Andrea Bulgarelli, Head of Coffee and Training Manager at LEON Restaurants.
Why LEON chooses Fairtrade (in 40 seconds)
And why choose to source ethically on so many levels, including organic, Fairtrade, and supporting World Land Trust?
'Because now more than ever, we need to take care of the environment and protect some of the world's most biologically distinct and threatened habitants' said Andy Orchard, Puro's International Marketing Consultant. Every seven cups of coffee served in LEON restaurants helps save 1m2 of Tanzanian rainforest and each 200g bag of LEON coffee protects 4m2 of rainforest and pays the people behind the product a fair price for their work.
Who grows LEON's coffee?
LEON's beans are sourced from Cooperativa Agraria Norandino, in Peru, and from Cocrebistol, a Fairtrade and Organic certified co-operative run by 72 smallholder farmers in Honduras. The farmers created Cocrebistol to tackle an environmental problem – coffee wastewater 'agua miel' polluting water sources –and then went on to address even more local environmental challenges.
Together, Puro and Cocrebistol created La Finca de Puro Café, a Fairtrade Organic Puro coffee farm, regenerating land that had been deforested and degraded – demonstrating how coffee can be a positive tool for community and for conservation.
How do Fairtrade farmers in Peru and Honduras fight climate change?
Coffee farmers partner with Fairtrade to ensure resilience against the climate crisis. After all, there is no possibility of being climate resilient if you don't have enough income to cover even your family's basic requirements, food, medicine and education.
Farmers on the equator are some of the most heavily impacted by climate change and Fairtrade farmers are passionate about action. Fairtrade coffee farmers access knowledge and tools to tackle the effects of climate change through Fairtrade Climate Academies. The farmers often use their Fairtrade Premium to invest in more climate-friendly activities, such as tree planting or intercropping and shade-grown coffee. Furthermore, environmental protection is ingrained in the Fairtrade Standards. To sell Fairtrade products like LEON's coffee, farmers must improve things like soil and water quality, manage pests and waste, reduce the use of harmful chemicals, and protect biodiversity. We can all agree these things are worth paying the farmers a fair wage.
The earth-friendly coffee is now blossoming, on sale within each LEON restaurant, online, and in larger Sainsbury's supermarket stores, across the UK.
Buy LEON coffee in their online shop
'Thanks to Puro Coffee & LEON for distributing our Fairtrade Organic coffee in Europe. Thanks to the consumers who enable us to buy degraded lands for reforestation and take care of the forest and the environment' said Genrri Herrera, president of the Fairtrade Organic co-operative COCREBISTOL in Honduras.
LEON's coffee and Fairtrade makes a difference in Honduras
LEON has roots in this region of Honduras, not just through their Puro coffee purchases, but thanks to the rainforest reserve named in their honour: Leon de Montana, which is also a nod to the mountain lions who live there.
Ashley Davis, Managing Director of LEON Grocery, said: 'It's great to be able to support the planet and the coffee growers through the partnership, driving the eat well, live well and be kind to the planet mission that is at the heart of LEON's vision.'
LEON's Fairtrade Organic coffee is proof that you can have a great quality coffee, pay a fair price to farmers and protect the rainforests. That's what we call a win-win partnership.
Next up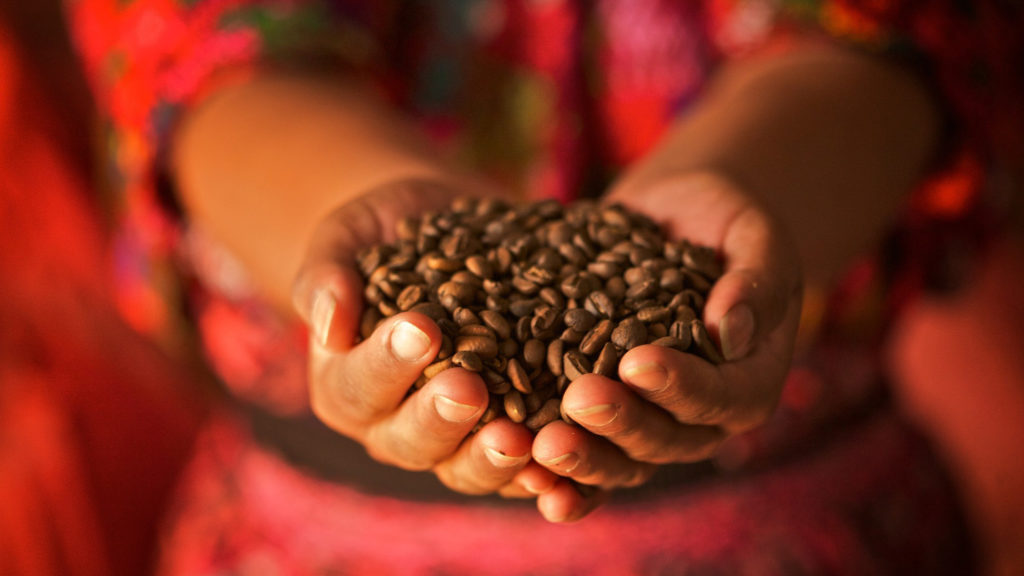 Cafédirect: Direct trade and Fairtrade
Get in touch