The Fairtrade Foundation has identified five key themes, underpinned by our Theory of Change, where we are working with pioneering businesses to make trade fair.
The Fairtrade Standards offer a broad set of principles which we believe are the bedrock of future, more sustainable trade. There are over 1.65 million farmers and workers in 1,210 producer organisations across the Fairtrade system and the impact that the Standards have is well known.
However, we also recognise that leading organisations will identify specific areas where they can go deeper to address the sustainability issues specific to them, whether that's mitigating a particular environmental issue, securing a supply chain or because their suppliers come from a particularly vulnerable or marginalised group. This will be driven by their assessment of materiality within their sustainability programmes, seeking out where their activities have a significant impact.
Providing direct support to producer organisations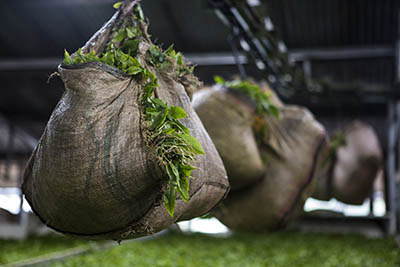 Deepening commitment by going beyond compliance can help increase the long-term developmental impact of commercial partners' work. This can include investing in organisations they source from in a number of areas:
Providing technical support
Providing specific thematic support
Providing routes to access credit
Facilitating strategic partnerships
Providing marketing support for producers
Helping producers move up the value chain.
Case Study: Matthew Algie and M&S – Brewing benefits with coffee farmers in Ethiopia
Case Study: Waitrose – Raising a cup to quality coffee in Brazil
Case Study: Palestinian Almonds – Creating a buzz about Palestinian Almonds
Case Study: A Programme Partnership to Create More Resilient Flower Supply Chains
Preferential sourcing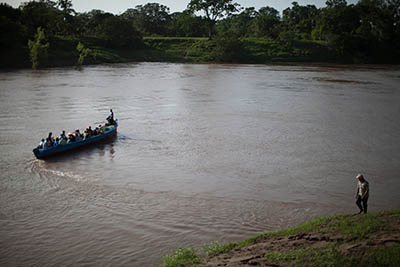 Fairtrade is also about creating routes to market from disadvantaged regions or marginalised groups and their organisations who would not otherwise have access through conventional trading routes. This involves:
Understanding the profile of farmers
Understanding how to benefit the most vulnerable
Sourcing directly from smallholder farmers and their organisations
Sourcing from conflict zones or climatically challenging regions
Product-specific preferential sourcing from particular groups of farmers from particular regions in specific products
Building new supply chains in new products.
Buying practices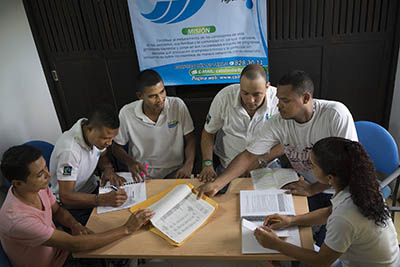 The balance of power in supply chains is often with large traders, businesses and retailers and not with small farmers or their organisations. Buyers are often the first point of contact for small-scale farmers in the chain and can play an important role in improving terms of trade and transparency through:
Entering into longer-term and stable contracts
Regular contact with farmers/their organisations
Regular feedback to farmers on product quality and 'emotional traceability'
Transparent and regular price and contract negotiations
Fair risk-sharing
Timely cash payments throughout the year, rather than a one-off payment
Committing to reduce direct dependency over time.
Influencing consumer behaviour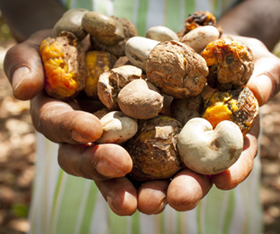 Businesses, particularly retailers, are in a strong position to influence consumers by highlighting issues that producers face and advocating for sustainable practices. Buying ethical or fairly traded goods is one of the most effective ways for consumers to support sustainability – businesses can encourage this positive behaviour through:
Honouring and advocating sustainable practices
Community supply information
Highlighting issues for producers.
Transparency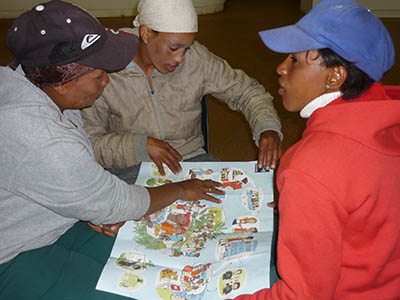 Impact and policy research on Fairtrade repeatedly highlights the lack of transparency in supply chains, particularly in pricing, contracts and the provision of market and producer information. This affects trading relationships and the ability of farmers and their organisations to participate in trade effectively. Businesses can commit to:
Transparent communication of pricing and contracting terms
Openness to exploring and negotiating all terms of contract and clarifying expectations clearly
Providing market information on demand, supply, pricing and transfer of value in the chain
Where possible, articulating long-term commitment to the relationship
Encouraging farmer organisations to provide transparent information on all relevant transactions to members to encourage transparency and accountability along the chain. 
Case Study: Liberation Foods – Cracking the issues around transparency