Let your business shine with Fairtrade Gold
Behind Fairtrade Gold is a moving story that you can share with your customers. 9 out of 10 consumers have seen the FAIRTRADE Mark. Fairtrade Gold is a simple, flexible and cost-effective way to source clean and traceable gold. It's tracked and kept separate all the way back to the individual mine.
Why offer Fairtrade Gold?
It's more than just gold, it's gold with heart. Fairtrade Gold offers a meaningful story to catch the attention of your customers.
Find out more about Fairtrade gold miners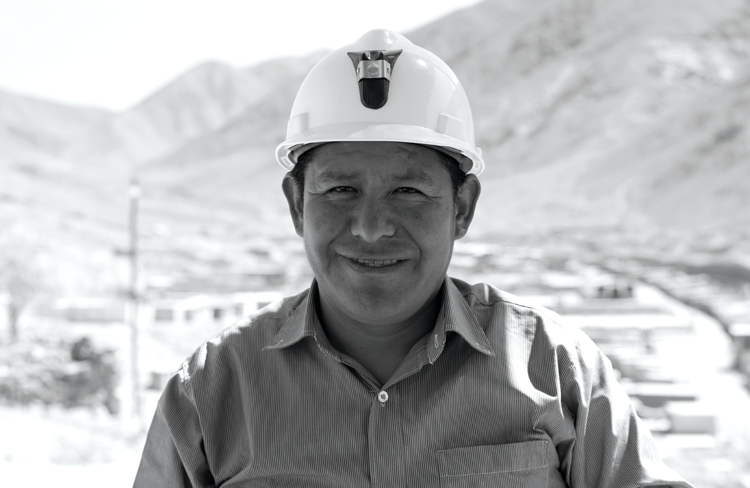 Our three sourcing options at a glance
1. Our Goldsmith Registration Scheme
For smaller jewellers and goldsmiths that want to:
Buy less than 500g of Fairtrade Gold or Platinum, or 2Kg of Silver per year
Have annual membership by registering through a simple online system.
See more Scheme details and apply (pdf).
2. Become a Fairtrade Licensee
For businesses that want to:
Buy more than 500g of Fairtrade Gold or Platinum, or 2Kg of Silver per year
Know that their Fairtrade Gold is traceable from the mine to finished jewellery piece
Apply the Fairtrade Stamp to finished pieces as a consumer guarantee that the gold has been responsibly mined
Use the FAIRTRADE Gold Mark on promotional materials to communicate the Fairtrade Gold story to their customers.
See more Scheme details and apply (pdf)
3. Gold Sourcing Programme
For larger businesses interested in group sourcing commitments.
Gold jewellery brands, fashion houses and others can commit to Fairtrade Gold on a sourcing basis as part of all the gold used in their supply chains.
Read more about all the Fairtrade Gold sourcing options (pdf), email gold@fairtrade.org.uk or call our Business Engagement Team on 0203 301 5001.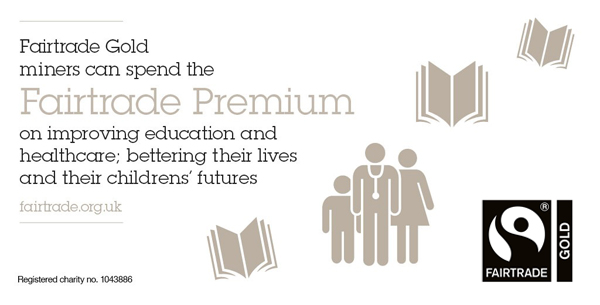 Selling Fairtrade Gold to your customers
We've designed a free sales Ambassador course to help you tell the Fairtrade Gold story to your customers.
Where to buy Fairtrade Gold
These authorised suppliers and manufacturers are licensed to supply Fairtrade certified semi-finished product to Fairtrade Licensees and registered Goldsmiths. All authorised suppliers are subject to regular independent auditing against the Fairtrade Standards.
For more information on each company see our list of Fairtrade Gold suppliers (pdf).