Fairtrade: Where hope blooms
For the first time ever, we recently exhibited at the RHS Chelsea Flower Show to tell the story of Fairtrade flowers. Our Fairtrade floral exhibit was designed by our florist partner, Lavender Green, with beautiful Fairtrade roses provided by JZ Flowers and FleuraMetz.
Grown by Fairtrade flower workers in Ecuador and from Herburg and Tulaga flower farms in East Africa, our installation represents their resilience during Covid-19 and their hopes for the future.
Did you know there's also a range of Fairtrade flowers beyond roses? Or that florists can now source Fairtrade flowers? You can find a range of bouquets containing Fairtrade flowers instore and online – just look for the FAIRTRADE Mark and choose Fairtrade.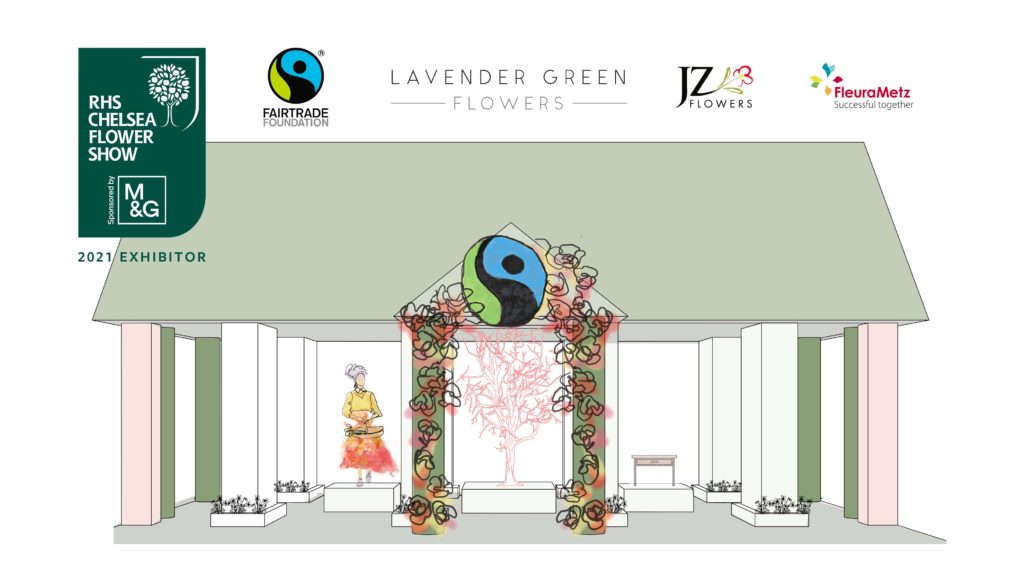 Please contact flowers@fairtrade.org.uk if you're interested in working with us.
Photo credits