Support Fairtrade farmers to tackle exploitation and global crises with a gift in your will.
For years, people like you have changed lives with Fairtrade, whether through buying Fairtrade products, campaigning for Fairtrade or by working in a Fairtrade business.
We are living in uncertain and difficult times. If you can, please play a part in helping Fairtrade transform more farmers' lives by leaving a gift to Fairtrade in your will.
Donations – large and small – from people like you have always been a crucial part of Fairtrade's strength. The generosity of Fairtrade supporters has helped to:
Grow Fairtrade: Setting up Fairtrade standards for new products like cotton or gold has meant many more farmers getting a fairer deal with Fairtrade. Your gift could bring new Fairtrade products to our cupboards, and a fairer future for farming communities.
Build the Fairtrade movement: Campaigning for change at home is a critical part of making trade fair. Your gift could help engage the next generation of Fairtrade supporters, and make our annual Fairtrade Fortnight campaign bigger and more impactful.
Advocate on behalf of farmers: Fairtrade works with government, parliament, business, civil society and other stakeholders to advocate for policies that will make trade fair. Your gift can support this work in the future.
By leaving a gift to Fairtrade in your will, you can help make sure Fairtrade is there to support the next generation to build a fairer future.
Sign up for Fairtrade's gift in wills leaflet
After you add your details below, we'll send you more information. You will be under no obligation to make any donation to Fairtrade.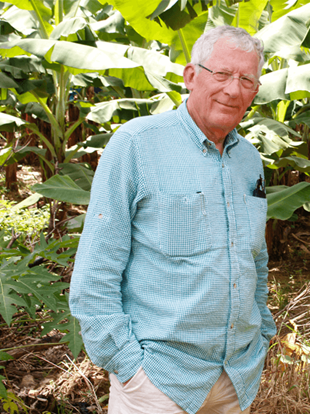 I have witnessed the impact Fairtrade makes. It changes farmers' lives and their communities for the better.

Nick Hewer, Fairtrade Foundation Patron

Useful resources