We've all been there – it's Friday, we've been at work all week, we deserve a treat. But a treat for us shouldn't be at the expense of others. We don't want exploitation and poverty to be the cost of our chocolate bar.
Cocoa farmers typically work gruelling days, but don't earn enough to provide the basics for their families or give opportunities to their children. When you choose Fairtrade chocolate, you know that you are making a difference to farmers' lives and supporting a brighter future for their families.
Here is a list of some of the Fairtrade chocolate bars you can find on the high street, so when you're next craving a treat (that you definitely deserve!) you can make the ethical and fair choice because cocoa farmers deserve a living income.
Local Newsagent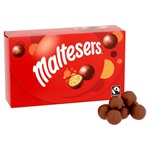 Maltesers
We all know and love these honeycomb-centred balls of yumminess. And they're available almost everywhere! Look for the Fairtrade Mark.
Marks and spencer

M&S has a selection of Fairtrade chocolate including their Single Origin range. Cocoa content of these bars vary – up to 100% cocoa – so you can choose one to your taste. Try the Gianduja chocolate with Italian hazelnuts or the white chocolate with pistachios.
Co-op

In May 2017 Co-op became the first UK retailer to source all its cocoa on Fairtrade terms, so all of Co-op's own-brand products which contain cocoa – from the chocolate sprinkles on their doughnuts to the chocolate chips in their cookies – are benefitting Fairtrade cocoa farmers.
Besides their delicious own-brand chocolate bars and aforementioned donuts 😍, you'll also find Fairtrade chocolate goodies from these brands:
Green & Blacks – look for the Fairtrade Mark
Maltesers – look for the Fairtrade Mark
Divine – look out for their milk chocolate with orange bar
If you fancy drinking your chocolate, the Co-op own brand drinking chocolate is also Fairtrade.
Oxfam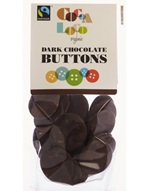 Pop into your local Oxfam, where you'll find a great selection of Fairtrade snack brands including:
Cocoa Loco – we love the dark chocolate buttons but the chocolate melting spoons are our favourite!
Divine – a great range of flavoured bars from the UK's first farmer owned confectionary brand. All of Divine's chocolate is Fairtrade.
Waitrose
Waitrose is committed to sourcing Fairtrade cocoa, with all the cocoa in its own brand confectionery now 100% Fairtrade. This will significantly increase its Fairtrade cocoa volumes so that farmers can sell more and, with the recently increased Minimum Price, farmers will benefit from a 20% increase in value.
In Waitrose stores you'll find:
Waitrose own brand – try the Silky, smooth Belgian Milk Chocolate (pictured above) or the Dark Chocolate with raspberry and blackberry (65% cocoa). For a gift, choose their selection of milk, white and dark Swiss chocolates or a box of their dark and milk chocolate Champagne truffles.
Tony's Chocolonely – a newcomer to the UK (pictured above), this deliciously chunky and ethical bar is already a big hit. Its amazing flavour combinations and interesting presentation make it a great conversation starter. Try the milk caramel sea salt (in the orange wrapper) – we are addicted! Also available in Wholefoods and Sainsbury's
Divine – all of Divine's chocolate is Fairtrade and a full range of their chocolate bars and special chocolate boxes are available at Waitrose. Look out for their seasonal specials.
Green & Blacks – look for the Fairtrade Mark
Maltesers – look for the Fairtrade Mark
Lidl
Earlier this year, Lidl launched its first own-brand super-Fairtrade chocolate bar, Way To Go (pictured below). Available in three delicious flavours, a Premium from every bar sold will support a living wage for cocoa farmers in Ghana. Lidl also has a range of chocolate that, through the Fairtrade Cocoa Programme, enables small-scale farmers to benefit by selling more of their cocoa as Fairtrade. Choose from Milk Chocolate, Dark Chocolate, Milk Chocolate Fruit & Nut and Almond & Orange.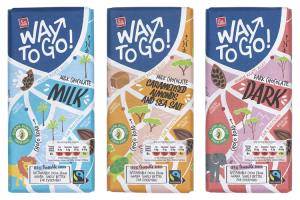 Greggs

Pick up your chocolate in liquid form next time you're passing Greggs. All their tea, coffee and hot chocolate is Fairtrade. 🙌
Starbucks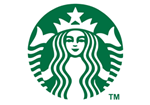 A Starbucks near your office? Pop in for your afternoon treat. Snack-sized milk and dark chocolate bars available, look for the Fairtrade Mark.
Holland & Barrett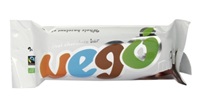 If you're after a vegan option, pick up a bar of Vego from Holland & Barrett. Various flavours available including white chocolate. While you're there, pick up a tub of vegan hazelnut chocolate spread. Both are organic as well as Fairtrade and delicious – so they really tick all the boxes!
Whole Foods Market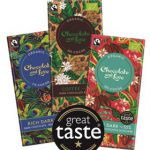 If you buy chocolate from a wholefoods store, that means it's healthy, right? Pick up one of your five a day from the selection available at Whole Foods Market.
Chocolate and Love – Chocolate and Love pride themselves on sourcing some of the world's finest organic, ethically sourced ingredients to produce their award-winning Fairtrade dark chocolate. The bars are beautifully packaged, making them good on the outside and inside. Vegan options available.


Seed and Bean – another pretty choice, these are sustainable and ethical, with lots of flavour combinations to choose from and vegan-friendly options too.
Navitas Organics – Cacao butter is a great addition to smoothies for a fat boost and lends a luscious, aromatic richness when used in baked goods, hot chocolate and other warm drinks.
Tony's Chocolonely – as detailed above, give this super chunky and super ethical new kid on the block a try.
Divine Chocolate – full range of delicious Divine chocolate available. Look out for theirSão Tomé Range for feel good flavours that are 100% organic, vegan and delicious.
Tesco Metro
There are over 3,400 Tesco stores across the UK so next time you pop in for your chocolate treat, look out for the Fairtrade Mark. The following options are usually available:
Maltesers – look for the Fairtrade Mark
Green & Blacks – a great gift box available (pictured below), the perfect present from you, to you, to celebrate the weekend!
Ben & Jerry's – fancy something a bit cooler? Chill out with one of Ben & Jerry's Fairtrade ice creams. Dairy-free options also available.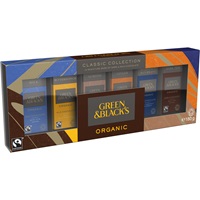 Sainsbury's Local
Larger Sainsbury's stores have a great selection of Fairtrade chocolate and the smaller Local stores will usually have at least the following Fairtrade options:
Ben & Jerry's – chill! All Ben & Jerry's delicious ice creams are Fairtrade – and there are vegan and dairy-free options too.
Maltesers – look for the Fairtrade Mark
Green & Blacks – look for the Fairtrade Mark
Tony's Chocolonely – as detailed above – all Tony's Chocolonely bars are 100% Fairtrade and completely delicious.
Morrison's
Morrison's offer a wide range of Fairtrade chocolate including some tasty own brand bars.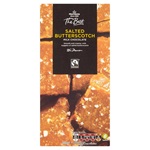 Try Morrisons "The Best" Rum & Raisins Dark Chocolate or Salted Butterscotch, both pictured above, for a tasty Fairtrade treat
Maltesers – look for the Fairtrade Mark
Asda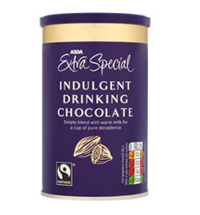 Warm a chilly evening with ASDA Extra Special Indulgent Drinking Chocolate. 😍
Boots the Chemist
Maltesers – look for the Fairtrade Mark
Aldi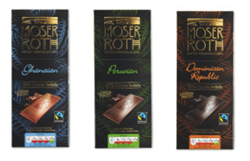 Try one of Aldi's delicious 'Moser Roth' range of Fairtrade single origin chocolate bars. Choose from either Ghana, Dominican Republic or Peru.
WHSmith
Seed & Bean – the prettiest chocolate bar option on the high street!
Maltesers – look for the Fairtrade Mark
Divine – look out for Divine's range of sharing bars in the WHSmith stores at train stations and airports
Thank you for taking time to read this article!
Share on Twitter or share on Facebook.
Want to do more
Fairtrade is campaigning for a living income to become a reality for cocoa farmers in West Africa.
Read more about the fight for living incomes
Read more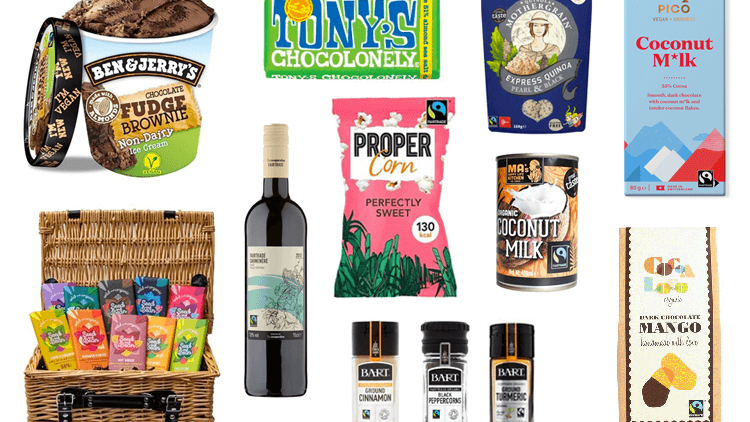 10 Fairtrade products you didn't realise were vegan
2 January, 2020