Despite being the world's most trusted and recognised ethical mark, there are still many misconceptions about how Fairtrade works.
We debunk the most widely held misconceptions about Fairtrade:
1: Fairtrade products are more expensive
The range of Fairtrade products is now huge, with around 6,000 Fairtrade certified products for sale in the UK.
More supermarkets and major brands sell Fairtrade than ever before, and many supermarkets even stock their own-label Fairtrade products, making it easier to find a product that fits any budget.
Most major supermarkets now have Fairtrade own-label tea and coffee ranges – M&S, Waitrose Essential, Co-op 99 tea and Tesco Finest, along with 100% of bananas in Sainsbury's, Co-op and Waitrose.
All the tea, coffee, sugar, hot chocolate and bananas at high street giants Greggs are Fairtrade.
Those looking for a bargain will also note that discounters Aldi sell Fairtrade flowers.
The sums don't add up for those saying all Fairtrade products are more expensive.
2: Anyone can stick the Fairtrade label on their product and claim it's ethical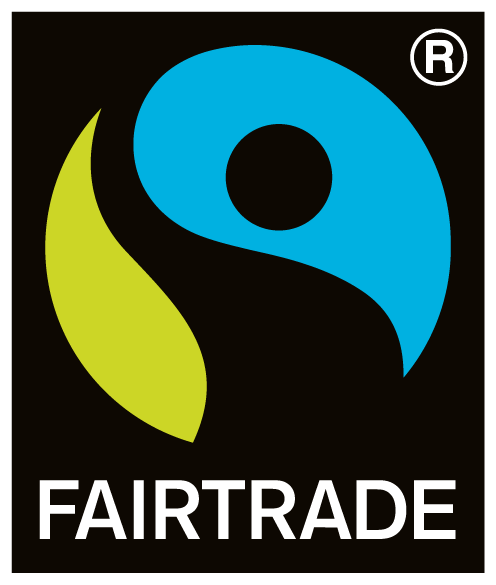 We understand that brands don't always make it easy for consumers to know how their purchases impact both people and planet.
The FAIRTRADE Mark is a registered certification label for products sourced from producers that meet Fairtrade Standards that set social, economic and environmental standards that need to be met for a product to be Fairtrade certified.
Because there are no officially recognised standards that other companies must meet when using a term like 'ethical', non-Fairtrade certified suppliers often label their products as 'fair trade' or 'ethically traded' without naming an ethical certification scheme.
So human rights abuses and environmental degradation may still occur in their supply chains.
That's why it's so important to buy products that are ethically certified – especially independently certified like Fairtrade.
3: Only a small percentage of the price you pay for a Fairtrade product goes back to the farmer
This misunderstanding is based on believing that Fairtrade farmers are paid a percentage of the retail price you pay for a product in a shop – this is not the case.
The retail price you pay as a consumer is determined entirely by the retailer.
The way Fairtrade works is that the producer organisation (such as a coffee co-operative) receives the Fairtrade price at the point where they sell to the next person in the supply chain (usually an exporter or importer). This is intended to ensure farmers can cover their costs no matter how low the world price for their commodity falls. You can find a more detailed explanation over on our FAQs page.
While paying farmers and workers a percentage of the retail price might appear a good way to demonstrate the impact of Fairtrade from the consumer's perspective, it doesn't actually address the real inequities in conventional market arrangements.
4: Fairtrade locks farmers into a fixed price
The 'Fairtrade Minimum Price' is a safety net, calculated to cover farmers costs of production, and only coming into play in a worst case scenario. It does not lock farmers into a fixed price.
Let's use the example of Maria – a farmer from a Fairtrade coffee co-operative in Colombia – to explain.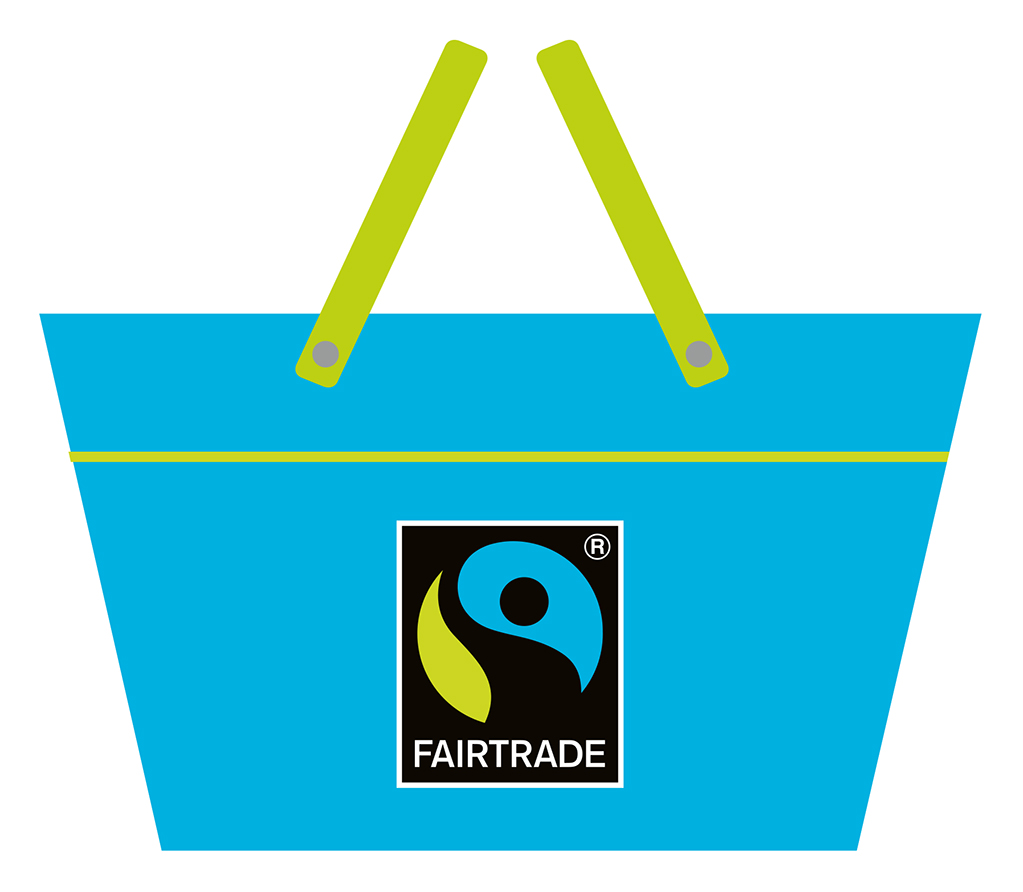 In simple terms, if the market price of coffee falls below the Minimum Price set in the Fairtrade Standards, then under Fairtrade, Maria's co-operative would receive this guaranteed Fairtrade Minimum Price.
This safety net means Maria and other farmers in her co-operative can cover their production costs which helps them to predict their income and budget for the future. However – if the market price of coffee is above the Minimum Price, then the buyer must pay the higher price. And of course they can also negotiate higher prices on the basis of quality and other factors.
It's also worth remembering that in addition to receiving the Minimum Price or market price, Fairtrade producers receive a bonus-type payment called the 'Fairtrade Premium'. This is an extra sum of money that they decide democratically how best to spend.
Some might spend it on improved training and farming techniques, others on building schools and medical clinics. Fairtrade doesn't dictate what it's spent on; it's entirely up to the producers, with the Premium spend audited in the interests of transparency.
5: Our company pays farmers more than Fairtrade
Occasionally we see companies making claims like 'we always pay our farmers more than Fairtrade'. But in light of the Minimum Price/market price explanation above, what do statements like this really mean?
Do they mean they pay more than the Fairtrade Minimum Price? What if the market price of the commodity is high and Fairtrade farmers are receiving the market price?
It's also worth remembering that when companies make claims like this without independent third party verification, we as consumers are essentially having to take them at their word.
The FAIRTRADE Mark on a product means that the Fairtrade ingredients in that product have been independently verified by FLOCERT, an independent certifier accredited by the International Organization for Standardization (ISO).
FLOCERT can and do suspend or, in some cases, even decertify Fairtrade producer organisations if their audit shows that Fairtrade Standards are not being complied with.
So when it comes to Fairtrade products, when we say that buying is supporting farmers to get a better deal, you don't just have to take our word for it.
6: Fairtrade doesn't encourage farmers to improve the quality of their produce
This misunderstanding is occasionally levelled at Fairtrade coffee farmers. The argument goes that the safety net of the Fairtrade Minimum Price means there is little or no incentive for farmers to improve the quality of their crop.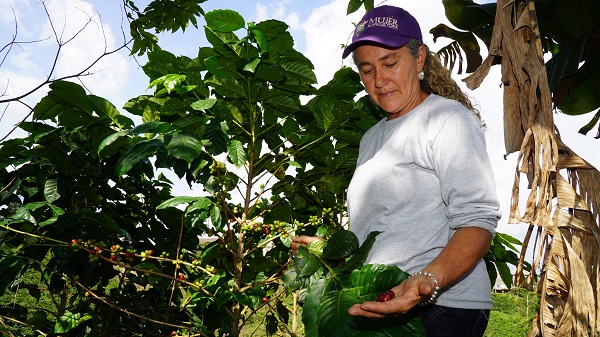 But as mentioned above, producer groups are not tied in to receiving the Minimum Price – higher quality produce can and does attract higher prices – so there is a genuine incentive for Fairtrade farmers to innovate and improve quality.
In addition to the price they receive for their coffee, Fairtrade farmers also earn a Fairtrade Premium to invest in projects that will benefit their business or community.
Coffee farmers can invest this back into initiatives to improve quality and productivity, which are fundamental ways of increasing farmers' incomes.
Read about Colombian coffee farmers Angelica, Gerardo and María and find out how Fairtrade has impacted the quality of their coffee, their lives and communities.
Over the years, many Fairtrade coffee producers have won Cup of Excellence awards and several Fairtrade retail products, including coffees from Bewley's UK Grumpy Mule brand, Cafédirect, Wicked Coffee, Bailies Coffee Company, Percol, Tesco Finest and Asda Extra Special, have also won various taste awards – which is testament to the quality achieved.
We'd like to claim them, but it's the farmers and the coffee manufacturers who deserve the accolades!
7: The job is done
Fairtrade Standards have helped workers and communities across the world, with considerable success in improving access to education, healthcare and opportunities for women.
But the battle is far from won. In reality, Fairtrade is part of the long-term solution..
Only a small proportion of global commodities are sold on Fairtrade terms, and challenges like climate change, market volatility and armed conflict pose an urgent threat to livelihoods.
If farmers and workers do not receive a fair price to cover their costs amid the climate crisis, the cost-of-living crisis and other threats, then they may not be able to grow and sell food in sufficient quantities in the future.
In some worst-case scenarios, certain varieties of the foods farmers overseas grow for UK consumption could become luxury items – or disappear off the shelves altogether.
Looking ahead, Fairtrade will continue to develop new ways of working with businesses to bring positive change to farming communities.
The battle for trade justice has never been more relevant.
Updated October 2023.