by Mollie Letheren-Smith
This Saturday 4th July is International Day of Co-operatives, an annual celebration of the co-op movement and its contribution to society.
Co-ops are at the heart of what we do and what we believe in here at Fairtrade. We work with a large number of co-ops and actively encourage farmers to form themselves into co-ops rather than tackle the issues they face as individuals. Together, farmers in co-ops are more likely to have power in the market place to negotiate a better price for their goods, and are better equipped to share knowledge, understanding, and resources. Farmers can also purchase processing, storage, and management equipment, something which individual farmers simply could not afford.
Co-operatives for Climate Action was chosen as this year's theme to support Sustainable Development Goal (SDG) 13 on Climate Action. Climate change severely impacts people's livelihoods around the world and Fairtrade is committed to resolving the major problems facing some of the most disadvantaged vulnerable groups, such as small-scale farmers, who have to cope with extreme natural disasters and degradation of natural resources.
So what exactly is a co-op?
At its core a co-op, also referred to as a 'Producer Organisation' in the Fairtrade world, is a democratically structured business, farm, or other organisation which is owned and run jointly by its members, who share the profits or benefits. There are over 1.66 million farmers and workers in 1,411 producer organisations, as well as on plantations, in the Fairtrade system, and they are central to the way Fairtrade works in over 73 countries across the globe. Working with farmers as a collective gives them the ability to drive powerful community-wide sustainable change.
How co-ops help communities
The essence of being part of an organised structure means farmers come together in solidarity in a more professional setting, and there is undeniable strength in numbers, especially when negotiating with large buyers. Farmers can also quickly mobilise to help in times of crisis, such as during COVID-19, as a collective. It also helps prevent farmers from feeling isolated and means they can work towards a common goal. Not only this but backed by Fairtrade with the security of the Fairtrade Minimum Price and the extra funding of the Fairtrade Premium, co-ops can start to tackle some of the biggest challenges they face.
Membership of Fairtrade co-ops helps address the imbalance of power between the multinationals of the West and the farmers and producers in the Global South, by giving a voice to the farmers who produce our coffee, chocolate, bananas, and sugar and who sometimes work for as little as 74p a day. The campaign for a Living Income has raised awareness of just how little producers currently live on, despite the back breaking work the production of these commodities entails.
The Global South produces 10-15 percent of the food on UK supermarket shelves, yet farmers from these Southern regions frequently live in the most abject poverty. Joining together in a Fairtrade co-op gives producers better negotiating tools to get a fairer price for their goods and provide support for one and other. Alongside supporting and encouraging co-ops, Fairtrade sets social, economic and environmental standards for both companies and the farmers and workers. They include measures to tackle climate change, empower women, and monitor projects funded by the Fairtrade Premium.
Fairtrade co-ops
Fairtrade co-ops are actively tackling climate change through education and direct action, and the next generation, such as Hugo, who is using his university education in agronomics to share his knowledge with producers. Aided by his knowledge, they can tackle disease and rising temperatures by enriching the growing environment, improving soil fertility, and planting complimentary crops such as bananas.
In Indonesia, Mahyana Sari has been part of the coffee co-op KSU Arinagata for the past eight years. She started as an administrator and progressed to becoming secretary. Her work is varied, from overseeing the implementation of the co-op and its Fairtrade and Organic standards, to preparing annual reports. She has also had training in roasting, cupping, and waste management. Through Fairtrade, Mahyana and co-op members like her have been given an education in good coffee agriculture, household finance management, field schooling, and women empowerment projects.
Read about Mahyana's visit to the UK for Fairtrade Fortnight 2018

How Fairtrade is supporting co-ops during COVID-19
Now more than ever, as the global supply chain goes through previously unimaginable stresses due to COVID-19, the co-op model, so prevalent throughout Fairtrade, has meant farmer organisations are well positioned to support each other and their communities during this challenging time.
One of Fairtrade's responses to the pandemic has been to facilitate flexible use of Fairtrade Premium income, to allow co-ops to buy protective equipment (PPE), or take all the Premium as a cash payment to address their immediate daily needs. In these uncertain times, the safety net of Fairtrade's Minimum Price and extra money ensures farmers' lives are disrupted as little as possible.
We continue to receive heart-warming and encouraging stories from producer organisations about how the Premium is protecting farmers and their communities. The Agrarian Cooperative (APPBOSA) in Peru for instance joined forces with their local police station to fight COVID-19 by sanitising vehicles and providing hand-washing stations to people entering the district. APPBOSA, using the Premium, has also been able to support the low-income families in the rural areas by providing a pressure washer, portable handwashing stations, alcohol gel, paper towel, liquid soap, boots, glasses, masks, gloves, chlorine, lime, and rubbish bags ensuring all people entering in the town can wash their hands and wear PPE.
In Belize, farmers are continuing to harvest sugarcane, being careful to follow strict social distancing and hygiene precautions. Sugar supports the livelihoods of more than 40,000 people in the country, and their communities. A local Fairtrade certified processing mill, Belize Sugar Industries Limited, has started distributing locally made face masks to cane cutters, truck drivers, farmers, and harvesting group leaders by securing materials for the creation of 6,000 face masks and providing them to women's empowerment groups linked to the sugar cane farmers' associations.
The current restriction of movement in Uganda has left some community members unable to meet their daily nutritional needs in a region where many already live hand to mouth. In recent weeks, the Fairtrade certified Bukonzo Organic Farmers Cooperative Union Limited has stepped in to support initial government aid for the most vulnerable including the elderly, the sick and informal workers who rely on their day-to-day earnings. Members of this Fairtrade coffee co-op have used their Fairtrade Premium funds to donate sugar, maize flour, cooking oil, beans and soap to the local government taskforce. The co-ops have also funded equipment for intensive care units and the purchase of respirators for medical institutions in the Uraba region, as well as donating bananas, pineapples, and other food supplies to vulnerable community members.
Read more stories about the impact of COVID-19 on Fairtrade co-ops
We're proud of Fairtrade co-ops' commitment to the principles and values of the global co-op movement. Fairtrade co-ops work hard to foster democracy, practice social inclusion, and tackle climate change, all while having a significant economic impact on the world economy. Co-ops transform the lives of farmers in the Global South for the better and provide a better structured way of doing business. To support our amazing Fairtrade co-ops, all you have to do is choose Fairtrade when you shop. Fairtrade co-ops: we see you and we support you!
You might also like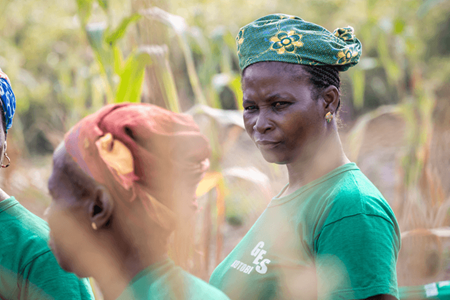 Invisible Women: The Unrewarded Labour Behind Chocolate
6 March, 2020
Imagine having the money you earn from growing cocoa compared to a bar of chocolate.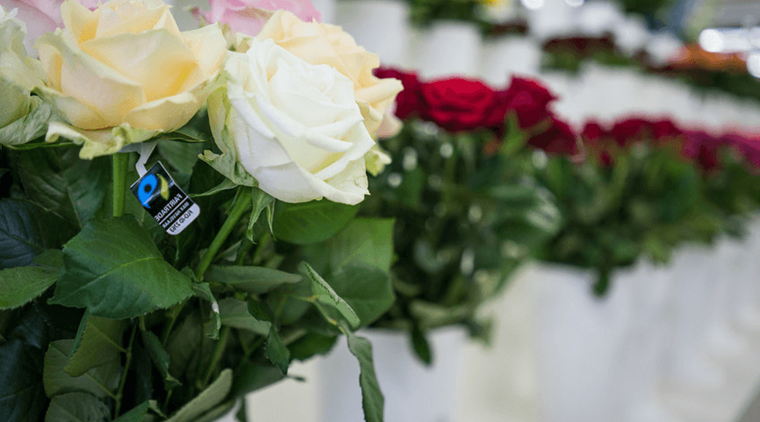 Why Fairtrade is vital for flower producers during the COVID-19 pandemic
17 June, 2020
Flower workers are particularly vulnerable to acute food insecurity as earnings are low; without wages and no savings, the largely migrant workforce have no way of paying for food.