by Hannah Radvan
Over the past few months, we have seen the power and importance of community across the world.
Just as we have seen remarkable acts of unity here at home, so too have we seen inspirational stories of solidarity from our Fairtrade farmers and workers pulling together for their communities, from banana co-operatives joining forces to fund a diagnostic test centre, to coffee co-operatives using the Fairtrade Premium to support local government with care packages for the most vulnerable.
In the lead up to World Fair Trade Day, we celebrate the strength of the Fairtrade system in supporting producer resilience. This week, we will be sharing producer stories that demonstrate Fairtrade solidarity and shine a light on why the Fairtrade safety net is more important now than ever before. Thanks to the Fairtrade Minimum Price protecting Fairtrade farmers and workers from the worst excesses of falling prices and new guidance on spending the Fairtrade Premium, farmers and workers have increased flexibility to protect their livelihoods.
By sourcing Fairtrade commodities for your business, or buying Fairtrade products in stores, you are part of a wider movement increasing the resilience of these farmers, keeping supply chains going and helping make trade work for everyone.
'We, producers, ask you to keep consuming Fairtrade products because the Premium that we get when you buy our products, is being used for different social actions that contribute to minimizing the effects of this pandemic,' said Renato Theodoro, president of CAFESUL, a Fairtrade certified coffee co-operative in Brazil, one of many Fairtrade co-operatives using their Premium to support their communities at this time. Keep reading for more examples of #FairtradeTogether.
A sugarcane producer turns its rice crop into subsidy for farmers
Crop diversification is one of the ways in which farmers choose to spend their Fairtrade Premium. Dama Farm Workers Agrarian Reform Beneficiaries Association, a Fairtrade certified sugarcane co-operative in the Philippines, used Fairtrade Premium funds to expand into rice production as an additional source of income for its farmers and members. This gives farmers more control over their lives and more stability to ensure they can support their families all year round.
Due to the recent government guidelines limiting movement and resulting scarcity of food provisions in the local markets, the co-operative decided not to sell the rice crop and instead distribute it as a subsidy to support its farmer members. The members were also provided with sessions on preventive measures for their well-being and safety.
'Our resources might be limited but our will to survive this outbreak is stronger. We will stand together as a community and overcome this calamity.' said Daniel Diamante, chairperson of the co-operative.
Coffee co-operatives in Peru use Fairtrade Premium to provide food supply kits to the vulnerable
Following the announcement of lock-down in Peru, the government arranged to provide subsidies to support the population with the most limited resources, yet it has not been possible to reach everyone. To support government efforts, the Amazonas Alto Mayo Producers Association (APROMAYO) and the Cooperativa de Servicios Múltiples (ADISA), both Fairtrade coffee producers located in the department of San Martín, took the initiative to use some of their Premium to purchase provisions for food supply kits that included rice, oil, noodles, sugar, milk and canned food to distribute among the vulnerable members of the community.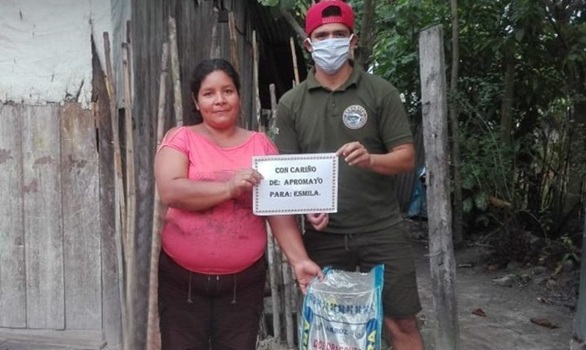 For the elderly, people with limited mobility, or those facing food insecurity, this support from the co-operatives is a lifeline. It's another way that Fairtrade certified producers in Peru, and across the globe, are making a difference during this time.
Both Fairtrade organisations in Peru have demonstrated their solidarity in times of crisis. Leydi Requejo Alfaro, APROMAYO's commercial manager, said 'from Fairtrade we learned that the social and environmental criteria are fundamental to become better people each day.'
Find out more about how Fairtrade is responding to COVID-19
You Might Also Like to Read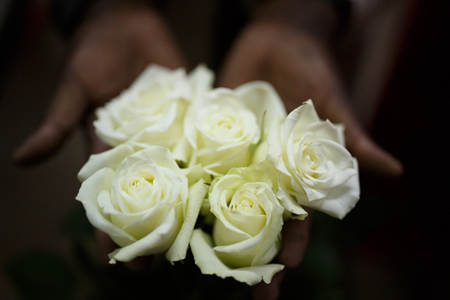 Kenyan worker tells her story of a flower industry devastated by COVID-19
28 April, 2020
In words that will resonate with people all around the world, 'Since the pandemic started, our life has really changed' says Grace Otieno, a worker on a Fairtrade certified farm in the Naivasha region of Kenya.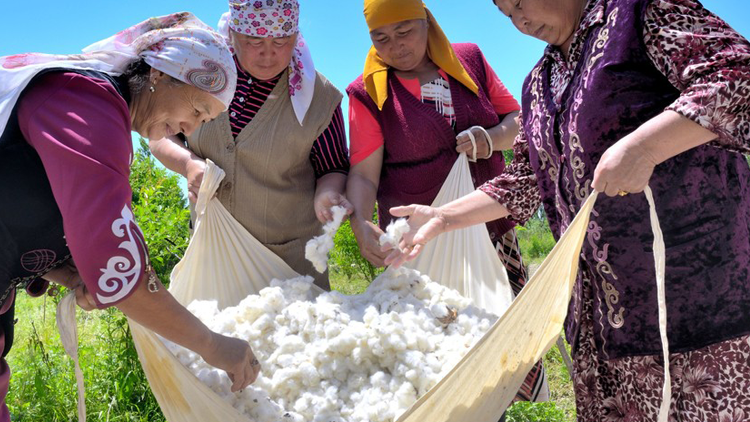 Don't forget cotton farmers during the Coronavirus pandemic Fairtrade warns the fashion industry
22 April, 2020
As the world faces the Coronavirus pandemic as one, we at Fairtrade are focusing on how the rapidly evolving crisis is affecting the farmers and workers who produce many of our favourite goods, including our most treasured outfits and our everyday clothes.