by David Taylor
At Fairtrade, our mission is to help farmers and workers in some of the world's poorest countries to get a better deal and escape poverty. We're deeply worried that this virus will devastate the communities we work with – not only because of its impact on people's health, but also the very real possibility that containment measures will cause widespread hardship to people's incomes and wages.
Take flowers, where falling demand in Europe has seen tens of thousands of workers on Kenyan flower farms already lose their jobs, with no alternatives. Or tea, where we're seeing the price of tea in India, already low, plunge by 40%. In Latin America, 60% of this year's Fairtrade coffee was due to be harvested between now and August – if lockdowns continue, this crop could go to waste.
In richer countries, governments are stepping in to provide support to businesses and workers to help them through the hardship caused by lockdown measures, and have been working to rapidly increase the capacity of their healthcare systems to cope with the crisis. Even then, kinks in these schemes mean that some are struggling to access them, businesses are feeling the strain, and advanced health care systems have been overrun.
What hope then for poorer countries, which struggle to provide adequate health care or social protection even before the arrival of this highly contagious virus. We've all seen the grim statistics: Central African Republic has just three ventilators for its five million people; Uganda has more government ministers than intensive care beds; ten African countries have none at all. Richer countries have been able to finance crisis measures by borrowing cheaply, an option not available to poor countries without adding heavily to the debts they already owe. The farmers and workers we work with are already among the world's poorest people, living in communities with weak or non-existent safety nets, inadequate health care, safe water and sanitation, and at risk of hunger and malnutrition. Without help, the UN estimates upwards of half a billion people will be pushed into poverty due to this crisis.
At Fairtrade, we've taken steps to protect the incomes of our staff and producers. We have relaxed the rules on using financial premiums so it can be spent on PPE, soap and hand sanitisers, as well as food parcels and cash to support farmers and their families. We're working hard with our commercial partners to find solutions for the supply chains being hit the hardest, and to ensure people get the support they need. In Colombia, Fairtrade banana producers have contributed towards an emergency Covid-19 testing centre set up by the local university. Sports ball producers in Pakistan have sewn face masks for their communities from cotton reserves in their factories. In Peru, coffee co-operatives are providing food supplies to the elderly and most vulnerable in their communities.
But such is the scale of this crisis, it is not something that can be tackled by any one actor working alone. This global challenge requires a global solution, and that's why we support the call by former Presidents and Prime Ministers, together with NGOs including Oxfam and Save the Children, for a coordinated G20 response to the Covid-19 crisis.
It is certainly a hugely positive step to see the G20 agree a suspension of debt service payments from official bilateral creditors until the end of this year (though this will need to be extended to the end of next year as well). We welcome too the commitment to support an 'environmentally sustainable and inclusive recovery,' consistent with the SDGs.
But it was hugely disappointing that the US blocked the IMF from issuing billions of Special Drawing Rights (the IMF's global reserve asset), which could've provided valuable financial support to the world economy, including developing countries. And troubling to see the G20 health ministers meeting, which should've committed to strengthening a coordinated global health response, descend into a squabble about the WHO.
Going forward, we will continue to ask world leaders to tackle this crisis in a comprehensive and coordinated way. In addition to the global health and economic measures noted above, we want to see specific measures agreed by governments and companies to protect the jobs and incomes of farmers and workers in global supply chains. This includes emergency relief funds or job retention schemes, which could be financed through public-private partnerships made up of a mix of development aid and support from retailers and traders, including forward contracting or trade loan holidays.
We stand ready to be a partner to minimise the impact of this crisis on the world's poorest and most vulnerable communities. As former British Prime Minister Gordon Brown has written, a lesson from the past is that global recessions and their human costs are best addressed quickly and boldly. Time is running out – governments and business have a responsibility to act, and act now.
Find out more about how Fairtrade is responding to COVID-19
You Might Also Like to Read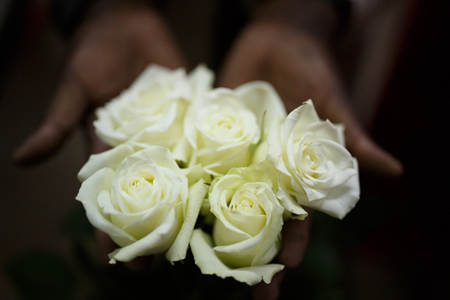 Kenyan worker tells her story of a flower industry devastated by COVID-19
28 April, 2020
In words that will resonate with people all around the world, 'Since the pandemic started, our life has really changed' says Grace Otieno, a worker on a Fairtrade certified farm in the Naivasha region of Kenya.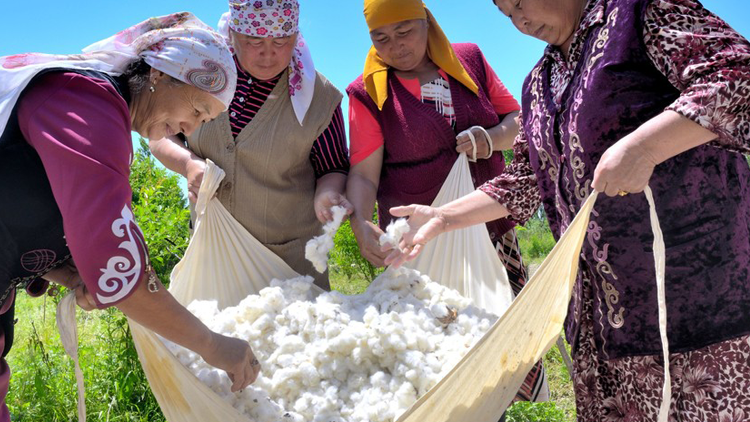 Don't forget cotton farmers during the Coronavirus pandemic Fairtrade warns the fashion industry
22 April, 2020
As the world faces the Coronavirus pandemic as one, we at Fairtrade are focusing on how the rapidly evolving crisis is affecting the farmers and workers who produce many of our favourite goods, including our most treasured outfits and our everyday clothes.