A selection of spooky but sweet Halloween treats.
1. Halloween cupcakes: salted caramel and pumpkin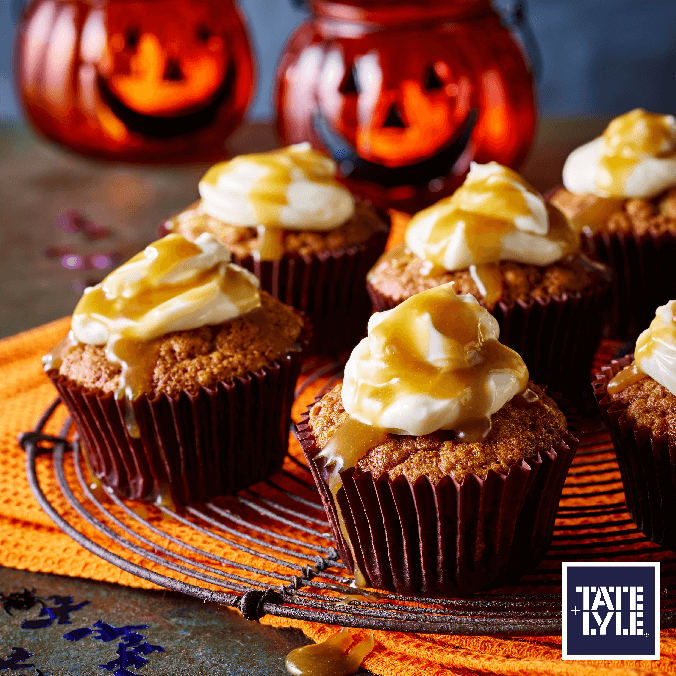 Did you know that over half of the UK's 24m Halloween pumpkins will not be eaten? Buck the trend by eating your carved pumpkins in the form of droolworthy salted caramel cupcakes. Once your pumpkin has been magically transformed into cake, we guarantee food waste will not be an issue.
Go to Tate & Lyle's recipe for Halloween salted caramel and pumpkin cupcakes
Remember to pick up a bag of Tate & Lyle's Fairtrade sugar to magic your pumpkin into cake.
2. Greggs' pumpkin spice latte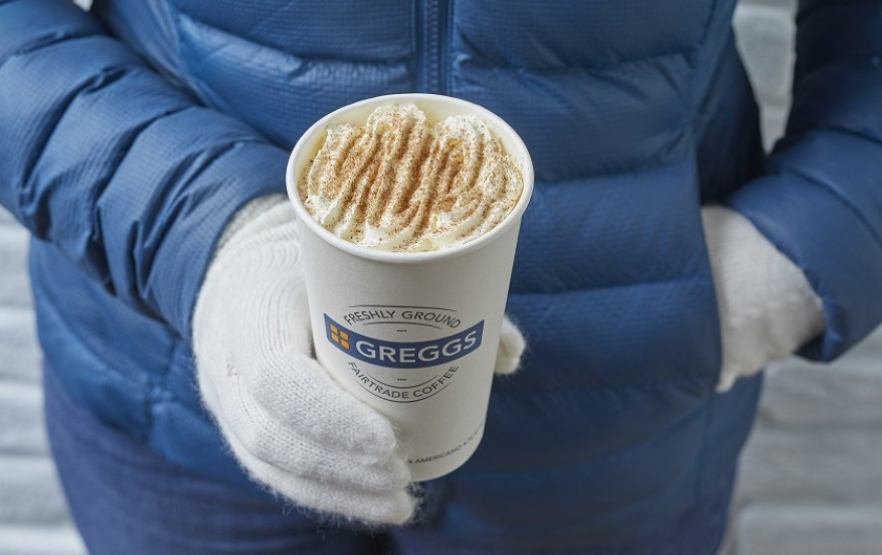 Tis the pumpkin season, with spooky carvings and the infamous pumpkin spiced lattes.
Greggs' pumpkin spice latte falls firmly under the 'treat' category for Halloween. A latte made with freshly ground Fairtrade coffee beans, sweet pumpkin spice flavour syrup courtesy of Tate & Lyle, cream topping and topped spiced sugar sprinkles.
3. Frightfully good deals at Co-op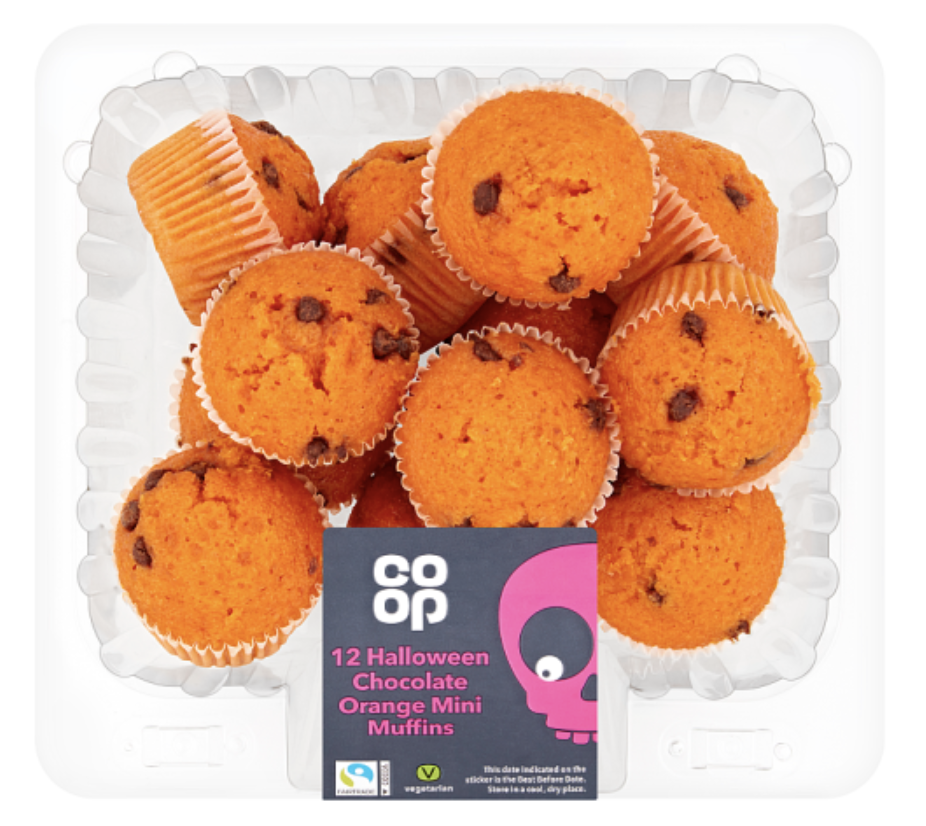 Co-op has a range of ghoulish goodies to enjoy at home this Halloween, with prices starting from just £1.00.
Co-op mummy's monster Fairtrade brownie bites
Buy from Co-op online or in store
Co-op Halloween chocolate orange mini muffins – made with Fairtrade chocolate chips.
Buy from Co-op online or in store
Check out Co-op's Halloween range from scarily good sweet treats to shockingly great value decorations.
4. Divine chocolate Mummy rice crispy pops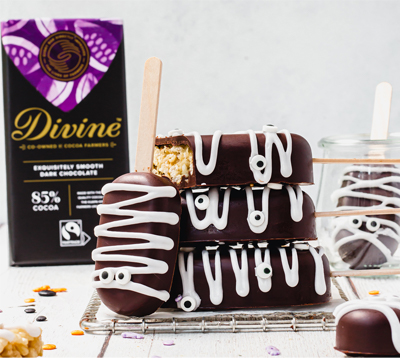 Try making these spooky mummy rice crispy pops coated with Divine's rich dark 85% chocolate. A great easy recipe by Nourishing Amy to make with kids.
Recipe: Spooky mummy rice crispy pops
5. Maltesers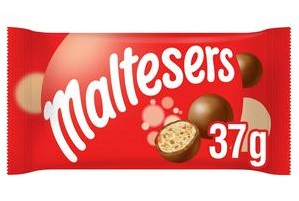 A crispy, airy centre coated in smooth, Fairtrade milk chocolate – a great treat for the little ones.
If you're feeling inventive, try using Maltesers for spooky cake toppings like spider bodies or monster googly eyes.
Buy Maltesers in all major supermarkets
6. Save our Swirled NOW!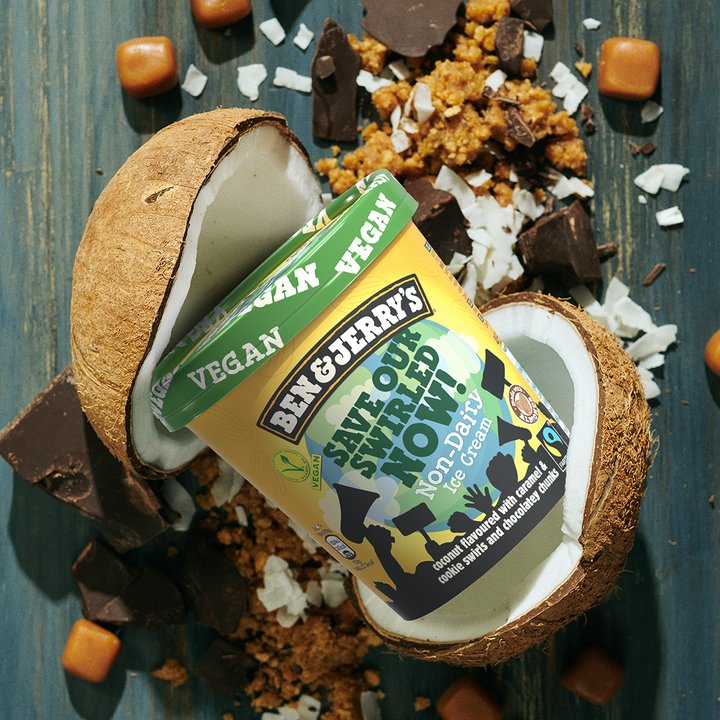 Halloween is a time for ghosts, ghouls and other unworldly frights. But one real world concern is the impact of climate change, and how this is disproportionately felt with marginalised farmers experiencing the issues first hand. Our partner and fellow Climate Coalition member Ben & Jerry's, has launched Save Our Swirled Now! A new look for the coconutterly caramel flavour we can't resist – and now with a demand for climate justice that we can't ignore. So this Halloween find out more about this awareness raising flavour and take action on climate injustice.
Find out more about Ben & Jerry's Save Our Swirled Now!
For the adults
7. Pumpkin screwdriver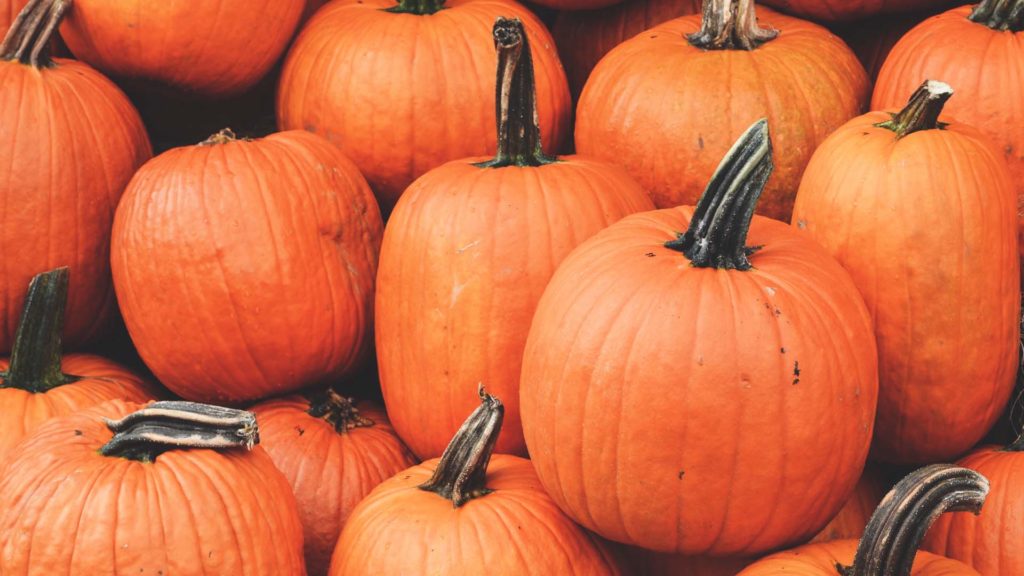 Chop the top off a pumpkin and fill with this dark and stormy potion:
Use a serrated knife to zigzag the top off the pumpkin, remove the seeds and wash the inside. Muddle the fresh ginger in a glass to release flavour then add to pumpkin along with the ice, stir in rum then slowly pour in the Gingerella.
Photo by Debby Hudson on Unsplash
8. A cosy mug of spiced wine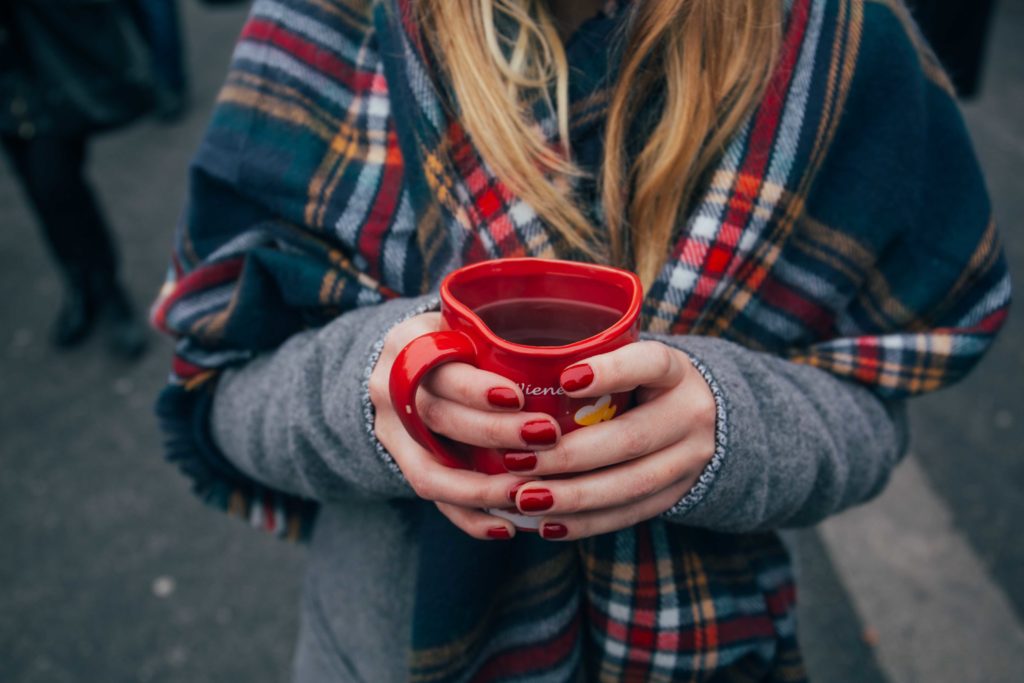 Winter. Love it or hate it, at least there's mulled wine to get us through. Warm your hands and chill your heart by telling spooky ghost stories around the fire, fake fire, radiator…
9. Cocoa Loco milk chocolate sloe gin truffles

You've carved your pumpkin and put on a classic horror film, now what?
Instead of a bag of Trick or Treat swag, as an adult, you have the delightful option of choosing to buy some fancy chocolate instead. It's one of the perks. You can eat sloe gin ganache, tumbled in raspberry and coated with fine Fairtrade milk chocolate. Yum.
Cocoa Loco's milk chocolate sloe gin truffles are Fairtrade, organic and palm oil free. Packaging is compostable.
Buy Cocoa Loco's milk chocolate sloe gin truffles
Read more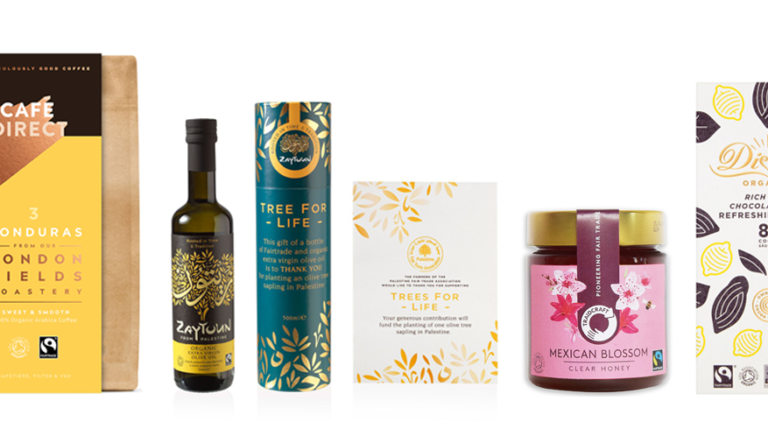 8 Fairtrade and Organic products to indulge in
10 September, 2020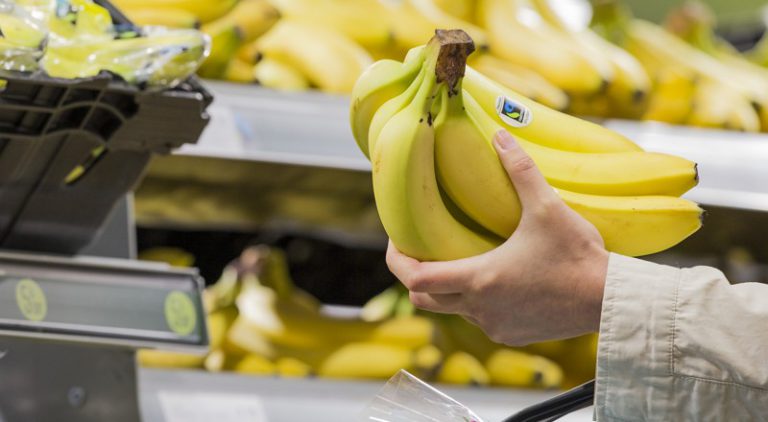 7 things people get wrong about Fairtrade
1 February, 2019