It's hard to imagine that many of our favourite foods and drinks like chocolate, coffee and bananas, are at risk due to climate change.
But by making the small switch to Fairtrade, we can all support farmers and workers to adapt to some of the effects of climate change.
Hear from six pioneering Fairtrade brands on how they are working with Fairtrade to create a more sustainable future.
Zaytoun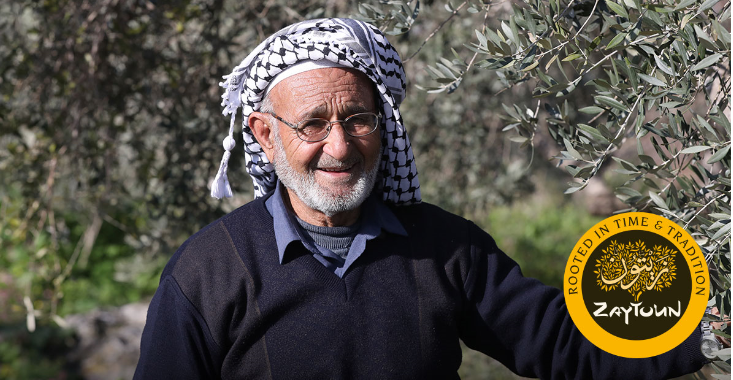 Fairtrade has worked with Palestine's Zaytoun since 2004, producing the world's first Fairtrade olive oil.
Palestinian farmers struggle with the effects of the military occupation of the area, from restricted access to water to the ongoing risk of their land being confiscated.
And like many small-scale farmers, they are facing the cost-of-living crisis as well as the impacts of climate change.
Fairtrade supports producers in Palestine to preserve a way of life and enables them to continue to grow crops that are threatened with extinction.

Zaytoun staff
To find out more, visit the Zaytoun website.
---
Quinola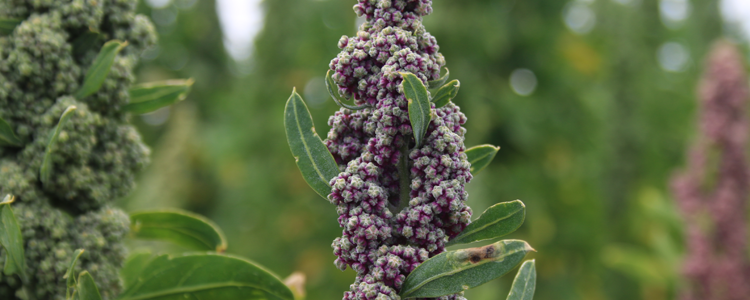 A climate-resilient crop, quinoa can grow in places where soil is thin and rainfall scarce. Despite this, the price that quinoa farmers receive has been dropping since 2015 as more countries have begun to produce it.
However, the Fairtrade quinoa that Quinola buys has a Minimum Price guarantee which is above the market price. This, plus the Fairtrade Premium, has resulted in the doubling of farmer income between 2020-22 – and Quinola's farmers in Peru have been able to buy two tractors.
Before the tractor we wanted to mechanise the farming but it was not possible financially. We ploughed fields with a bullock.

Fairtrade quinoa farmers Christina and Godofreido Cassana
Find out more on the Quinola website.
---
Liberation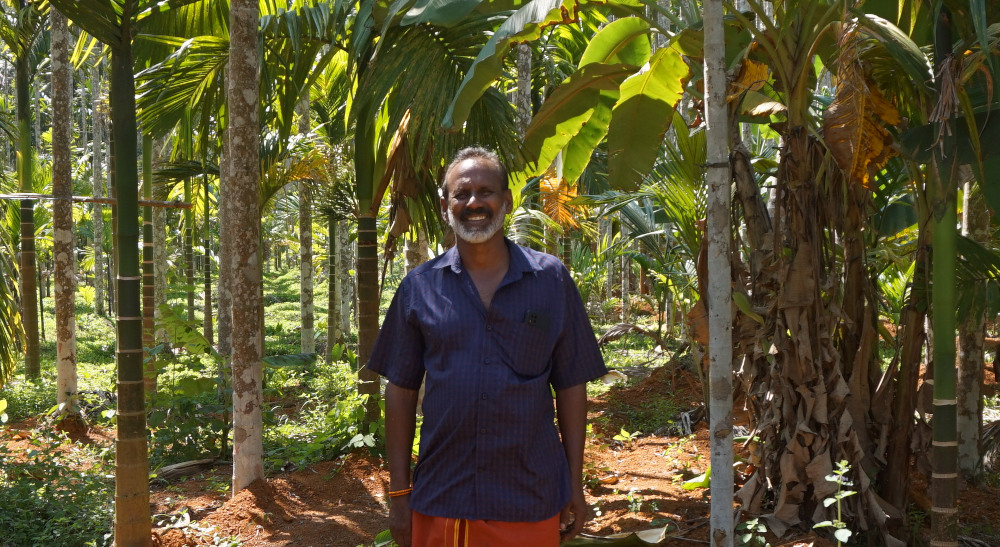 Despite the cost-of-living crisis, through trading with Fairtrade principles, Fairtrade nut cooperatives are investing in environmental initiatives.
These vary from Brazil nut gatherers in Bolivia helping to protect sections of Amazon rainforest to peanut-processing farms in Nicaragua investing in solar panels.
While nuts are low -emission crops in themselves, being traded through stable and enduring Fairtrade partnerships… helps smallholder producers to plan, invest, adapt and diversify.

Liberation staff
Find out more on the Liberation website.
---
JTS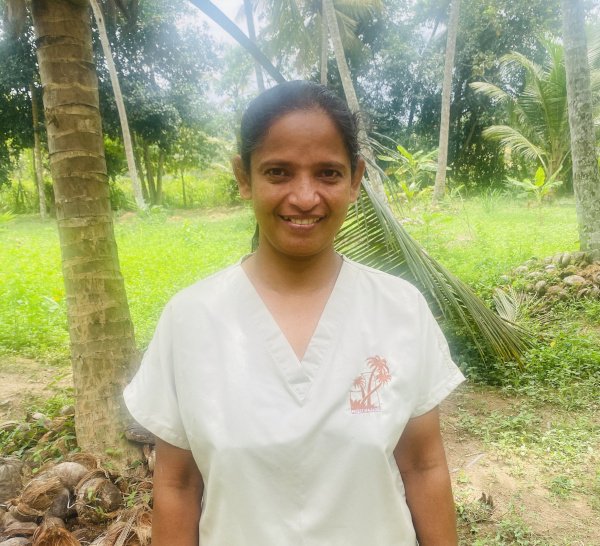 MA's Happy Life Kitchen in Sri Lanka produce the award-winning Fairtrade Coconut Milk (and the newer reduced-fat version too).
They use environmentally friendly methods such as organic farming and energy conservation programmes.
Irregular rain is a major issue so farmers share knowledge on how to retain rainwater around the coconut trees using pits. This is helping to improve their crops.
For us at JTS, Fairtrade is about providing sustainable incomes and wellbeing for smallholder farmers, producers and their families.

JTS staff

Find out more on the JTS website.
---
Cafédirect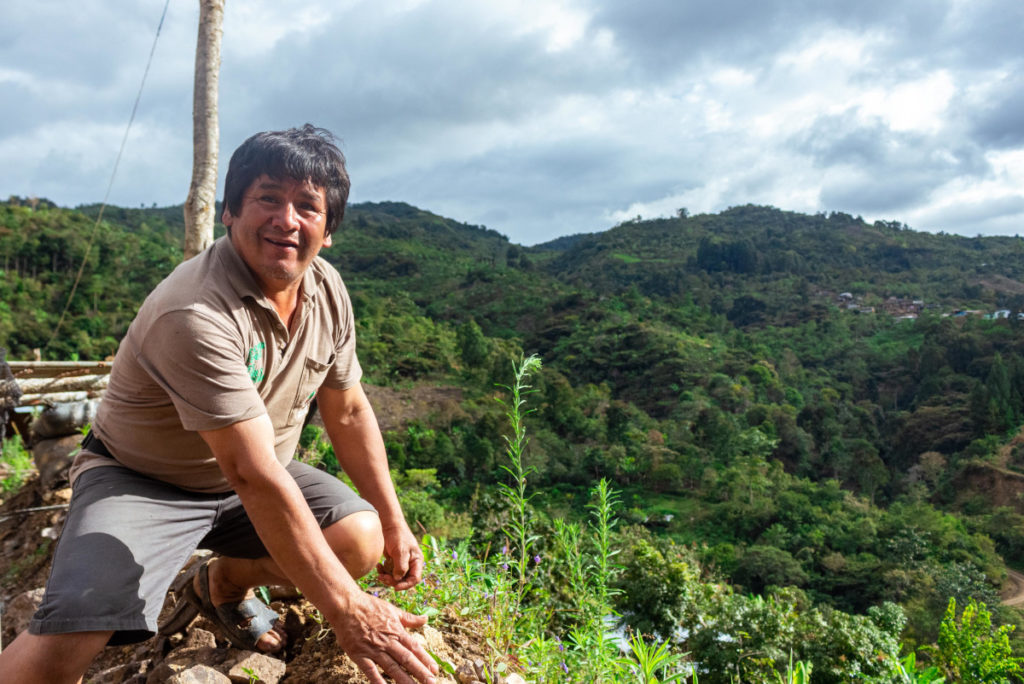 Cafédirect is the UK's first and largest Fairtrade coffee company.
It's not just about a fair price – it's about sustainable livelihoods, better lives for whole communities and investment in a future for coffee.
The farmers Cafédirect work with say climate change is their biggest problem. Through Fairtrade they are accessing training and funding to adapt to climate change and restore their environment.
The farmers at Huadquiña work in harmony with the environment around us and preserve our natural surroundings.

Tany Curi Leon, manager at Huadquiña Fairtrade cooperative, a Cafédirect supplier

Find out more on the Cafédirect website.
---
Divine Chocolate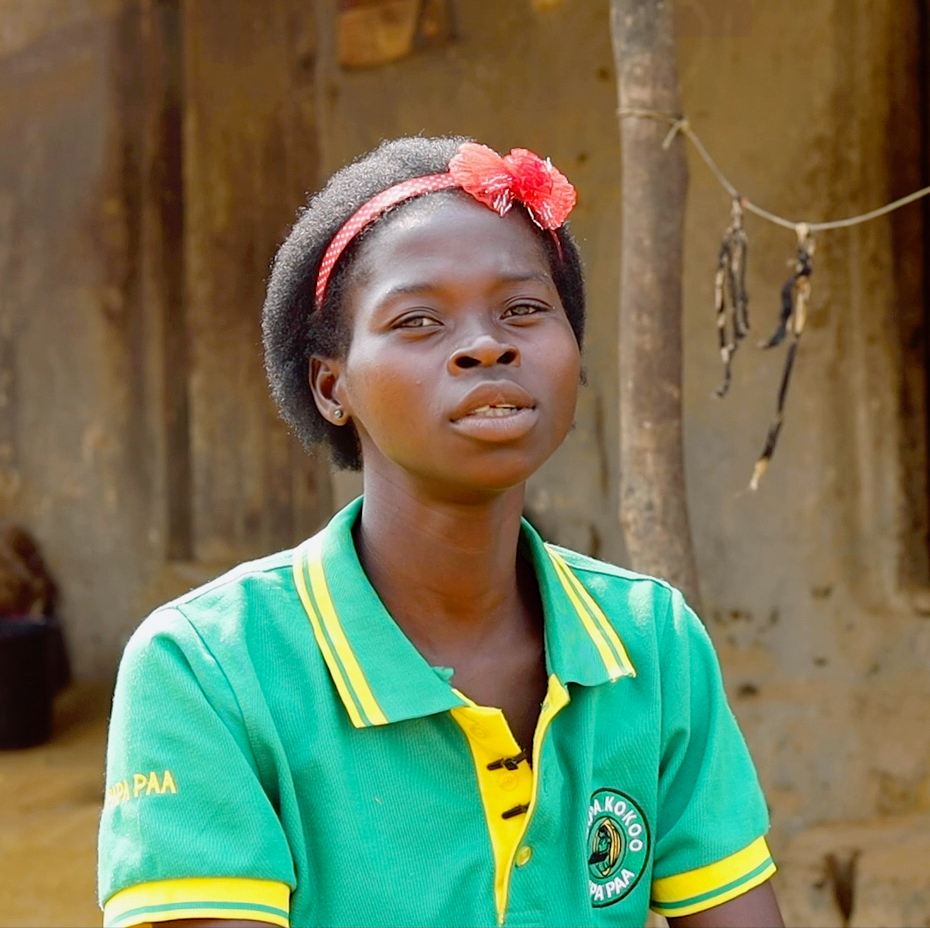 Cocoa is extremely vulnerable to changing weather such as flooding and drought. This impacts yields and harvests – which may drive cocoa farmers to expand into forest areas, increasing deforestation.
The long-term impact is that the next generation may not take up cocoa farming.
This is threatening the future of chocolate itself.
Climate change is really worrying us. Now we don't know when to start farming, when to work on the farm. It has brought strange pests to our cocoa… [Kuapa Kokoo has] taught us to plant trees and other food crops in our cocoa farms to provide shade.

Diana Saakwa, Cape Coast Society, Kuapa Kokoo Farmer's Cooperative, Ghana


In 2022, Divine Chocolate partnered with Swiss chocolatier HALBA on an agroforestry project.
Working with Kuapa Kokoo farmers in Ghana, the project aimed to vary crops grown and diversify farmer income, help increase the moisture and fertility of the soil, as well as boost shade cover and biodiversity – all key to the future of cocoa.
Read more on the Divine Chocolate website.
---
---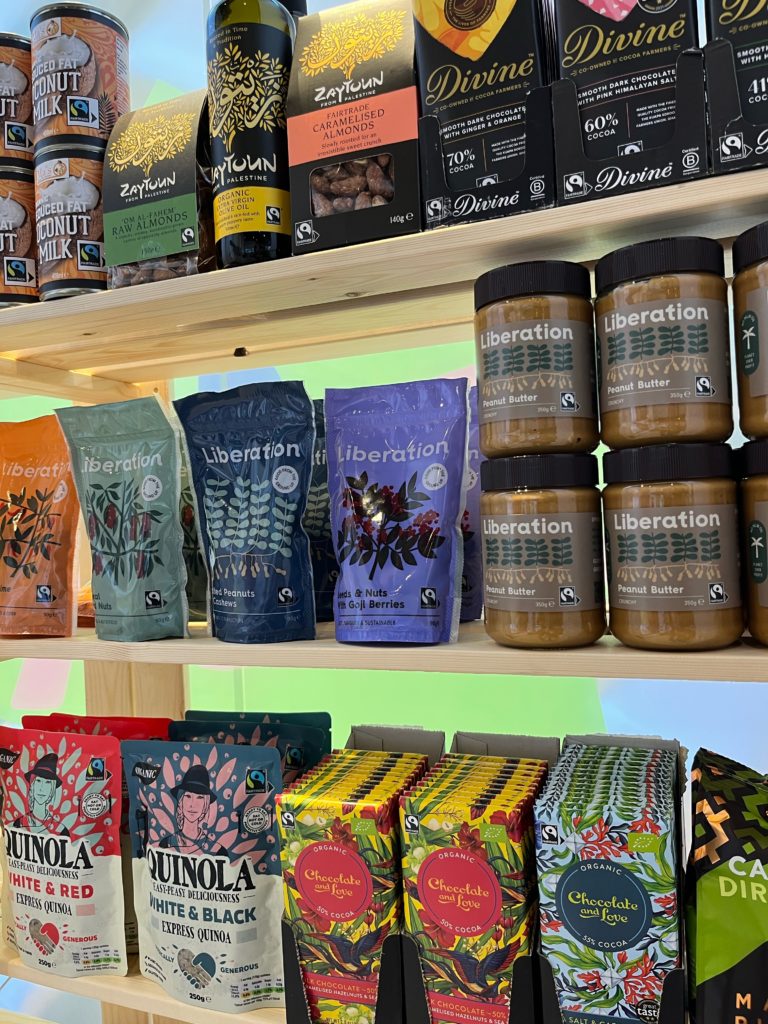 ---
Photo: Chirinos cooperative in Peru, a supplier for Cafédirect. Credit: Cafédirect.
---
Make the switch to Fairtrade