We are proud to have the support of our passionate, high-profile patrons and ambassadors.
Our patrons
Adjoa Andoh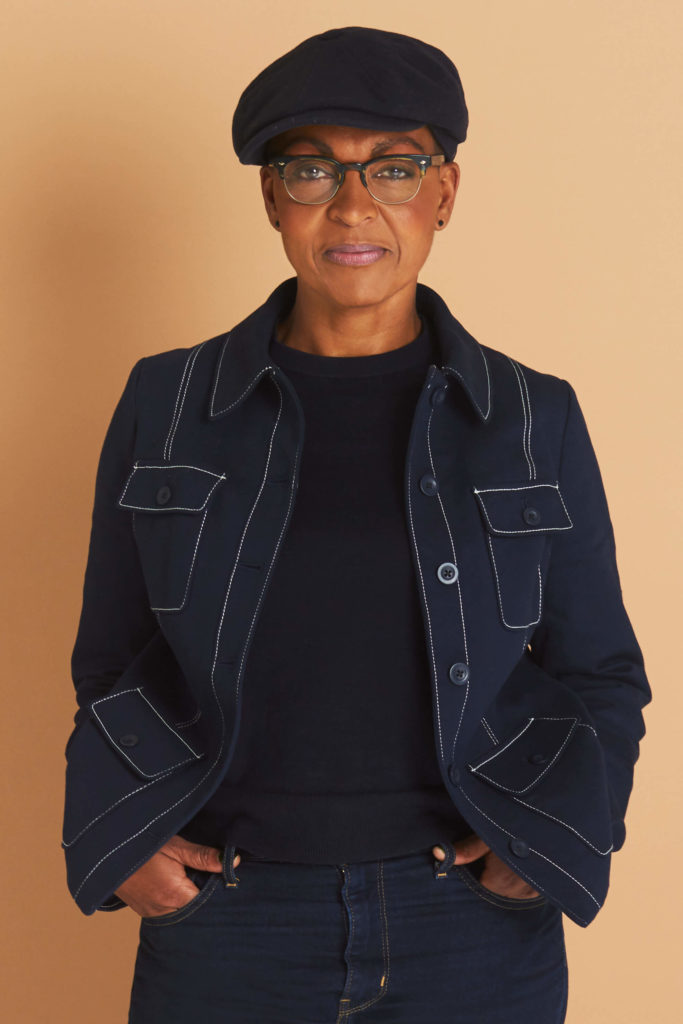 Adjoa has supported the work of the Fairtrade Foundation since 2005 when she met with Fairtrade producers in London for the annual Fairtrade International meeting and visited supermarkets with them. Starring as Nelson Mandela's Chief of Staff Brenda Mazikubo alongside Morgan Freeman as Mandela in Clint Eastwood's Invictus, Adjoa took the opportunity to visit workers on wine estates supplying the UK Fairtrade market in 2009.
For a previous Fairtrade Fortnight campaign, Adjoa organised for some of her actor colleagues, including Roger Lloyd Pack whose TV roles include The Vicar of Dibley and Only Fools and Horses, to visit citrus farmers in Cuba when they were there to perform a Harold Pinter revival for the Havana Theatre Festival.
Adjoa recently starred as Lady Danbury in the Netflix smash-hit TV show Bridgerton, a period drama set during the Regency era in England and produced by Shonda Rhimes.
---
Nick Hewer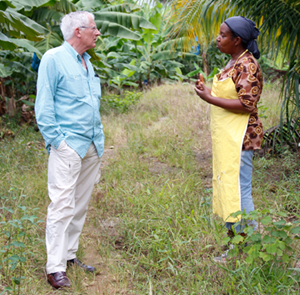 Nick has supported Fairtrade since the Fairtrade Foundation's award-winning Stick With Foncho banana campaign.
He visited Fairtrade banana farmers in the Windward islands in 2014 and spoke at the Foundation's 20th anniversary. Nick appeared as Lord Sugar's adviser on the British television series The Apprentice and presented the Channel 4 programme Countdown with Rachel Riley and Susie Dent. In July 2012, Hewer presented a four-part series on BBC Two called The Farm Fixer, where he assisted farmers in Northern Ireland in diversifying. Hewer also presented two BBC One series The Town that Never Retired and We All Pay Your Benefits with Margaret Mountford.
Nick Hewer says:
'Like many people my first experience of Fairtrade was as a consumer. Picking up my bananas and coffee with that iconic mark on. Buying a Fairtrade product gives you only half the story, it's only when you meet the farmers, and talk to them about their experiences that you fully appreciate the importance of what Fairtrade does.
'I hope that I can help encourage people to continue to carry the ethos of Fairtrade forward in the future and play their part in making fairness in trade the norm rather than the exception.'
---
Allegra McEvedy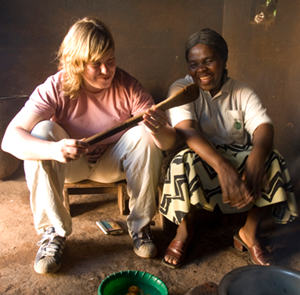 Allegra visited the tea and nut producers of the National Smallholder Farmers' Association of Malawi with former Fairtrade Foundation executive director Harriet Lamb in 2008.
They travelled around the small country including to the remote area of Mchinji that lies at the far west of Malawi where the Zambian and Mozambique borders meet. She met independent farmers with less than a hectare of land to support themselves and their families. Due to the African Aids epidemic, nearly everyone she met also has adopted orphans, usually anything between one and three, but she did meet one village elder who had 15. Judith Harry, now 38, is a single mother of a teenage girl and looks after two orphans and her mother. Judith told Allegra: "The guaranteed fair price that comes with Fairtrade is important as we make a profit when we sell our nuts and we can use the money to lift up our lives". Allegra was moved to hear that, in Malawi, people have to pay to send children to secondary school and, although primary school is free, uniforms must be purchased or the young pupils risk being turned away.
Allegra has been an active supporter of Fairtrade ever since.
Our ambassadors
Rosie Birkett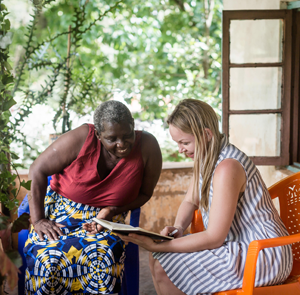 Rosie Birkett is a food writer, stylist and broadcaster with over a decade of experience in food media. She has cooked at various sell-out residencies and pop ups across London, including Carousel in Marylebone and J Sheekey Oyster Bar and has collaborated on dinners with chefs James Lowe and Jose Pizarro.
Rosie is an accomplished author and has written three books, J'Aime London (with the celebrity chef Alain Ducasse); East London Food and her critically acclaimed cookbook A Lot On Her Plate.
A supporter of Fairtrade for several years, Rosie has been involved in various campaigns including Fairtrade Fortnight, offering cooking demonstrations and media interviews.
Aleesha Hansel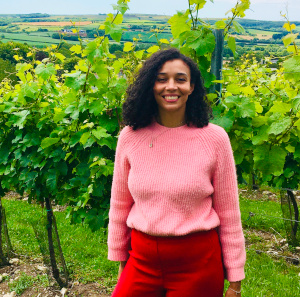 Aleesha Hansel is a drinks expert, presenter and lifestyle journalist.

Starting her career as a journalist, Aleesha has become a successful wine writer and presenter. Currently, she is the resident wine expert on ITV's Sunday morning show Love your Weekend. She regularly writes for national publications such as Tatler, Red, The Independent, Ocado Life and Decanter.
In 2022, Aleesha was announced as a UN Women UK delegate to the Commission on the Status of Women, with a focus on the environment and climate change.

Aleesha was shortlisted for the IWSC Wine Communicator of the Year Award 2022. She won the inaugural Louis Roederer BAME Bursary in 2020. She has been a judge at the annual Decanter World Wine Awards since 2021.
Aleesha says: 'To me, striving for a world in which farmers can earn a sustainable living is both common sense and the decent thing to do.'
---
Melissa Hemsley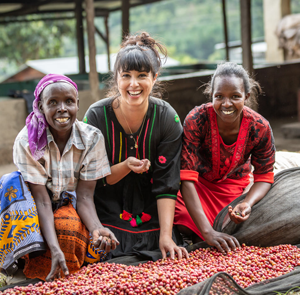 Melissa Hemsley is a cook, author and champion of sustainable, nourishing food. Her first solo bestseller, Eat Happy, focussed on fast, delicious 30-minute recipes for busy nights in 2018.
Melissa is a proud supporter and volunteer for the food waste charity The Felix Project, FairtradeUK, The Prince's Trust, Mental Health Mates, Future Dreams, Women Supporting Women, Headtalks.com and is a judge of the Soil Association (Best of Organic awards), the Guild of Fine Foods and the YBFs and was the host of the 2019 Sustainable Restaurant Association awards.
Melissa champions fuss-free, big-flavoured food and shows how anyone can enjoy cooking affordable, healthy recipes. In 2020, Melissa released her second book, Eat Green, a cookbook for everyone who wants to enjoy delicious food which is good for you, simple to make and affordable to cook every day, but that also helps cut back on food waste in the kitchen.

---
Harry Hill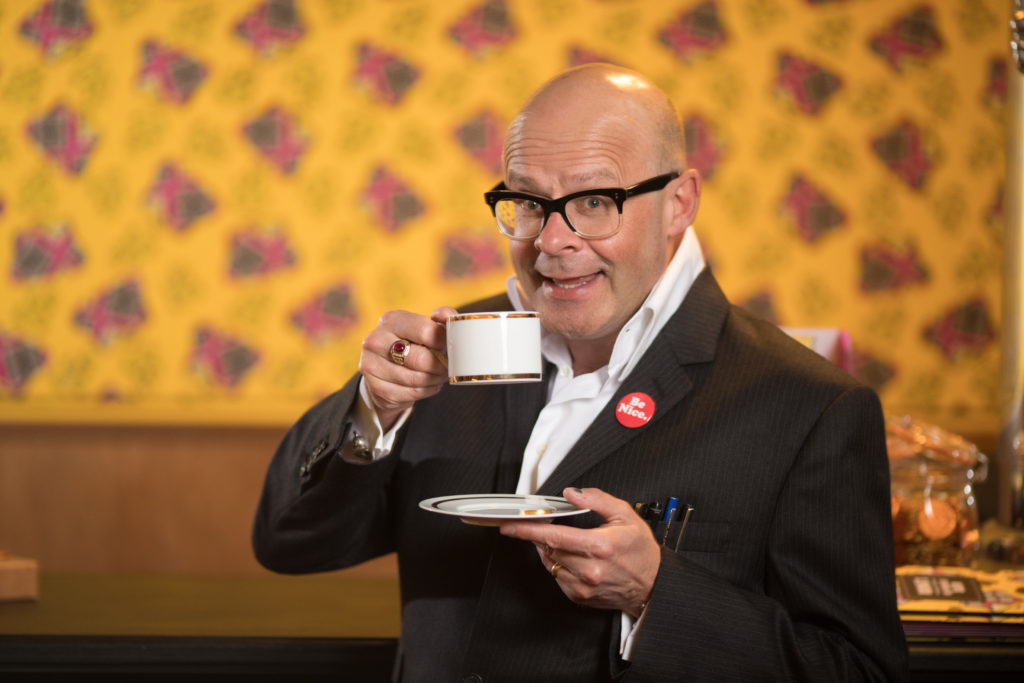 Harry Hill is a BAFTA-award winning comedian, writer and TV presenter, and long-time supporter of Fairtrade. He's created and starred in many TV shows including Harry Hill's TV Burp and Harry Hill's Alien Fun Capsule and is currently the presenter of Junior Bake off and the unmistakeable voice of You've Been Framed.
Harry has visited Fairtrade banana and cocoa farmers in Ghana, and Fairtrade peanut farmers in Malawi, seeing for himself the benefits of Fairtrade for farmers and workers. In 2019, Harry launched Fairtrade Fortnight at the opening of Rosine's Secret Hot Chocolate Salon in London. This pop-up experience was created to mark the launch of the Fairtrade Foundation's #SheDeserves campaign to establish a living income for women cocoa growers in West Africa. Harry has supported many other Fairtrade Fortnight campaigns and addressed the Fairtrade Foundation Commercial Conference in 2010.
---
Tom Hunt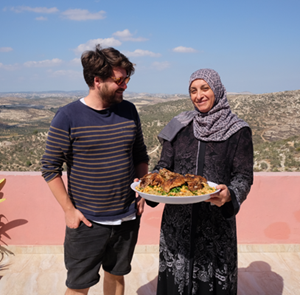 Tom Hunt is an award-winning chef, food writer, climate change activist and author of The Natural Cook.
He prioritises people and the environment within his work and believes in a world with a fair global food system where our actions benefit other people and nature. Tom works to protect biodiversity and promote equality by raising awareness about the issues affecting our food system whilst empowering people and businesses to act responsibly through his consultancy, collaborations, food writing, presenting and events.
Tom has supported Fairtrade since 2017, getting involved in press events, creating recipes using Fairtrade ingredients and talking publically about why Fairtrade matters. He has travelled to Palestine with the Fairtrade social enterprise Zaytoun to meet Fairtrade olive oil producers and cook with Palestinian chefs.
Tom says:
'Since I was a child I've been shocked at how un-Fairtrade food is able to exist. Why aren't there stricter rules laid down by our government to ensure the fair treatment of the people who make, grow and farm our food?
'The truth is our food system is very complex and it's certifications like Fairtrade that can help ensure the ethical credibility of imported commodities such as tea, coffee, chocolate and even things like olive oil and nuts. By choosing Fairtrade ingredients where possible you know that the people who produce your food are being paid fairly.'
---
Tess Ward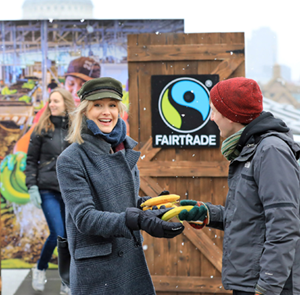 Le Cordon Bleu trained chef, food writer and author, Tess Ward has a passion for healthy, tasty food. Her first cookbook The Naked Diet celebrates unprocessed ingredients in delicious dishes. Tess also works as a creative consultant, freelance food and travel writer. Brand partnerships include Fortnum and Mason, Itsu, Grey Goose, Sainsbury's, Panasonic, Kallo San Miguel, Creme de la Mer and Elizabeth Arden.
From hosting celebrity events to Fairtrade campaign launches, Tess is an active supporter and ambassador for the Fairtrade Foundation.
Tess says on the Growing Women in Coffee project:
'In just three years, this empowering community project has been providing jobs, redefining women's roles in the community and allowing them to take more control over their lives. It's an initiative that has my heart as not only are they making award-winning coffee, the project is redefining the social and economic standards for women. I'm so happy to be involved and to be learning about such a wonderful project.'
Find out more about us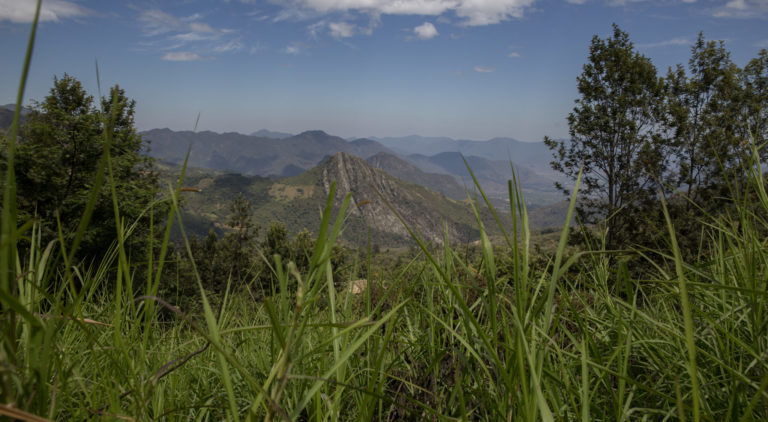 Fairtrade Foundation strategy 2021-2025
10 June, 2020
The next exciting stage of our Fairtrade journey is laid out in our ambitious new strategy for 2021-2025.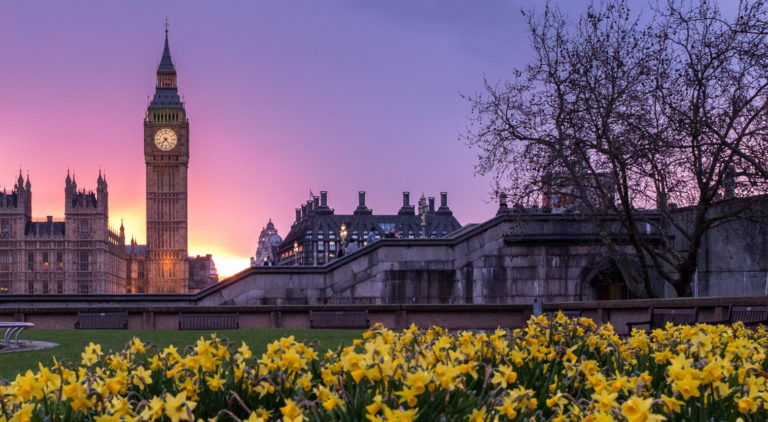 Policy briefings and reports
We work with government, parliament, business, civil society and other stakeholders to advocate for policies that will make trade fair.