Starbucks' Fairtrade Story
We're proud of our commitment to buy and serve high quality Arabica coffee that is responsibly grown and ethically sourced. We've been doing this for 40 years.
Our standard Espresso Roast served in all Starbucks stores in Europe, the Middle East and Africa and used in your Americano, Cappuccino or Latte as well as seasoned favourites such as Pumpkin Spice Latte, is 100% Fairtrade certified. We've been working with Fairtrade globally since 2000. During that time we've funded more that $14 million in farmer loans to Fairtrade co-operatives as part of an ongoing commitment to helping farmers to manage risk and strengthen their business. We were the first private enterprise to invest the Fairtrade Access Fund in 2012. Today the fund supported by Starbucks and other has loaned over $15 million to smallholder farmers, helping them to create then infrastructure to protect and improve their crops.
Read more about the Fairtrade Access Fund
See how Starbucks supports Fairtrade
Espresso Roast
The heart of our most popular coffee beverages, our Espresso Roast, is 100% Fairtrade Certified. This special blend from Latin America and Asia/Pacific is darkly roasted to produce a rich and caramelly sweetness. Available to purchase here.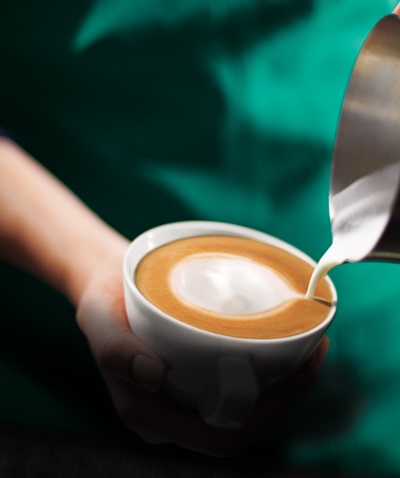 Pike Place Roast
Our Pike Place Roast freshly filtered coffee is a smooth blend that's 100% Fairtrade certified and offered all day, every day in all our stores. See where you can buy Pike Place Roast coffee