Today, millions of farming families and their communities stand on the front line of a climate crisis that they have done the least to cause. The vast majority cannot afford to adapt to the changes they are experiencing, from floods, droughts and storms to hotter temperatures and crop diseases.
However, there are seeds of change. Fairtrade farmers have been taking action to become more resilient to climate change – protecting their families, communities and the global supply of products such as coffee, tea and cocoa, and reducing carbon emissions. This is why it's so important that governments meeting at COP26 are committed to their climate promises, and step up to listen to farming communities and invest in their expertise.
Here are three ways farmers are impacted by climate breakdown, and three ways they're fighting back:
1. hIGHER TEMPERATURES, POORER HARVESTS
The problem:
The world is getting hotter. Globally, 2011-2020 was the warmest decade on record. Many lowest-income countries live with the harmful effects of rising temperatures, including prolonged dry spells and frequent droughts, making it extremely difficult to harvest crops and earn a decent living.
If the current level of global heating continues, vast areas of the land used to grow crops such as coffee, cocoa and bananas could be unsustainable by 2050. As well as damaging fertile soil and land, the warmer climate has led to the spread of crop diseases and new pests. For example, the fungus known as coffee rust, which thrives in higher temperatures, is now threatening the future of coffee farming.
How farmers are fighting back:
Despite having done the least to cause climate change, farmers in low-income countries are working to reduce their emissions as much as possible. In Ethiopia, the Oromia Fairtrade co-operative has purchased biogas stoves, equipping 10,000 coffee farmers with efficient cookstoves that reduce carbon emissions by up to 70 percent.
In Honduras, coffee farmers from the COCASJOL co-operative have been running reforestation projects, planting tens of thousands of trees with the support of the Fairtrade Premium, and with their own money. Since deforestation accounts for nearly 20 percent of all greenhouse gas emissions, every tree planted makes a difference.
2. Unpredictable weather patterns
The problem:
As the weather gets more erratic, the seasons don't behave as they used to. This makes it tough for farmers to predict when to plant or harvest. Smallholder farmers are increasingly struggling to grow coffee, as it needs very specific climate conditions to prosper.
Zeddy Rotich, a Fairtrade farmer in Kenya, says: 'Climate change is affecting us because the weather patterns have changed. We fear low coffee production in the future because of it.'
How farmers are fighting back:
Supported by the Dutch Postcode Lottery, Fairtrade's Climate Academy brought East African coffee farmers together to learn and share ways of adapting to changing weather patterns. It provided them with the tools to find new ways to earn money and equip their farms to withstand erratic weather. By introducing climate-friendly farming methods, many have seen healthier coffee crops and higher yields.
In Kenya and Ethiopia, 20,000 households have benefited from the academy. Kenyan farmer Judy Ruto, from Kipkelion co-operative, says: 'Around us we see fields where the young maize has already dried out. Even if it starts raining soon, the harvest is ruined… Luckily with the help of the co-operative and the Climate Academy we are better prepared for these types of conditions.'
Read more about the Climate Academy
3. Extreme weather events
The problem:
Climate change is causing more frequent and intense droughts, floods and storms. When extreme weather events happen again and again, it hits farmers hard – especially those without the protections that Fairtrade offers.
In 2020, Hurricanes Eta and Iota caused widespread storm damage, flooding and landslides across Central America, destroying farmers' crops, land and food supplies. And in the Caribbean, the higher chance of storm damage, caused by more intense hurricanes, is a big threat to banana production. Farmers there can see their farms – and hopes – flattened by a storm.
With banana prices so low, it is hard to build up savings for emergencies. For many, the only way to recover and replant their farms is to take out loans. Some farmers end up with crippling debts.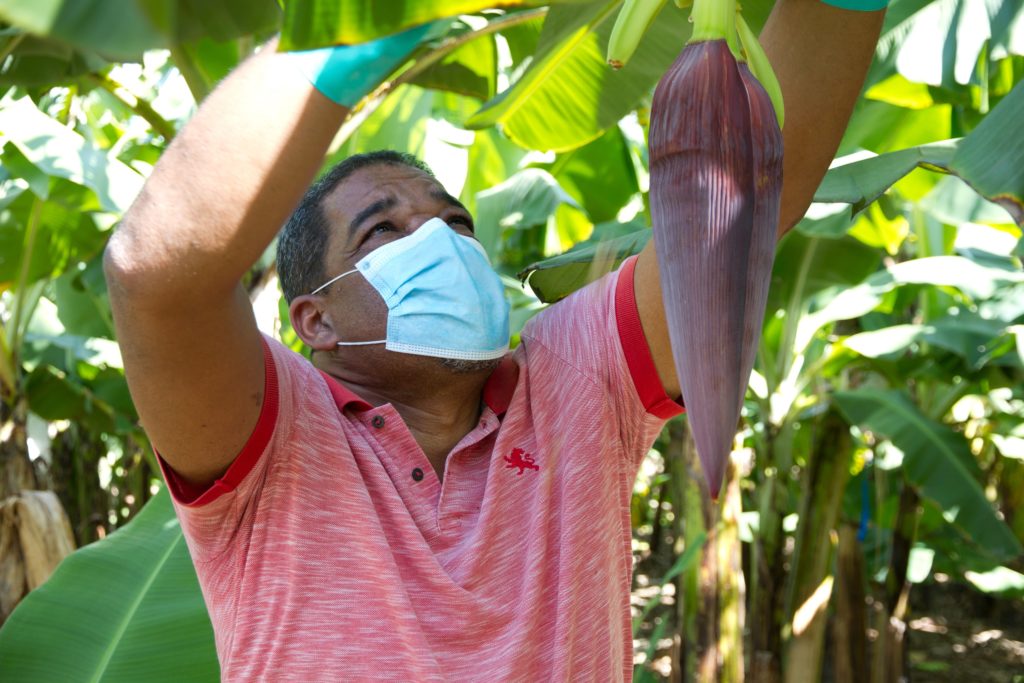 How farmers are fighting back:
Banana farmers of the Las Mercedes co-operative in the Dominican Republic used their Fairtrade Premium to develop a disaster recovery fund, to help members should the worst happen. After extreme weather events, the funds are available for farmers who need it, whether it's for planting afresh, repairing equipment or buying new tools. It helps them keep going through turbulent times, and become more resilient to climate-related threats.
Ángel Guzmán Santana (pictured) knows the difference this makes: his banana farm was damaged by storms in 2016 and 2017, leaving him struggling to make ends meet. 'Thanks to the [disaster] fund I have been able to continue to cultivate my land,' he says.
Farmers already know what they need to tackle the climate crisis, and these are just a few ways they're already taking action with Fairtrade. They show a glimpse of what can be achieved when farmers get the support they need, and deserve, to fight climate change.
But to meet the scale of the challenge, and to reach all those farming communities on the front line, governments must end the broken promises and invest in farmer-led solutions.
That's why 1.8 million Fairtrade farmers and workers are calling on world leaders to be fair with their climate promise. Sign the petition to stand with them.
Watch these short videos for more on climate and farmers
Read more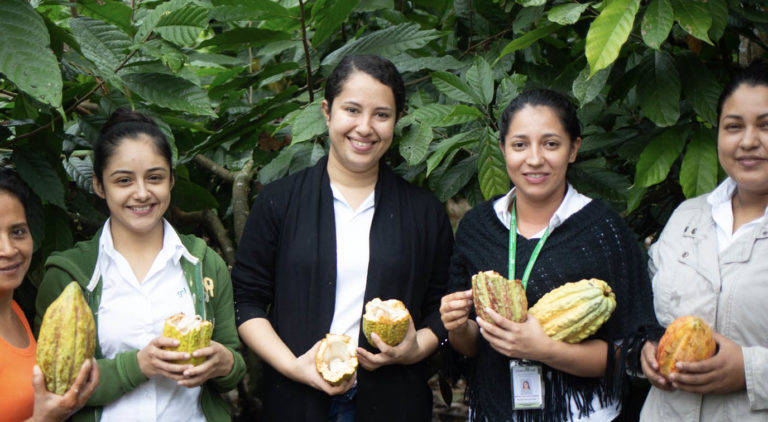 Farmers biting back at the climate crisis with Fairtrade cocoa
Read about the enterprising cocoa and coffee farmers in Honduras who have fought back against the climate crisis.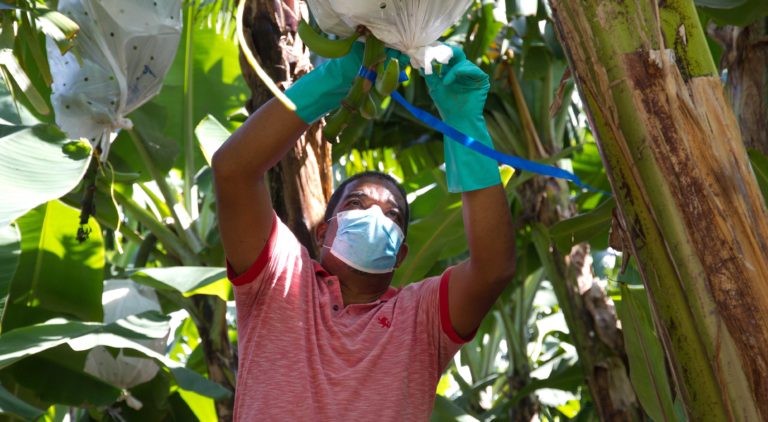 Better in a bunch: Fairtrade banana farmers weathering the storm together
Banana farmers in the Dominican Republic have used their Fairtrade Premium to develop a disaster recovery fund.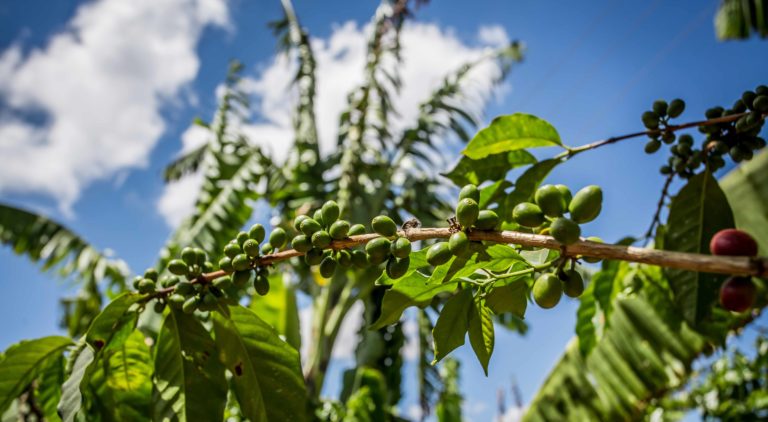 The Fairtrade coffee farmers learning to live with climate change
In the coffee-growing regions of East Africa, the weather has changed dramatically in recent times and this is where Fairtrade's Climate Academy comes in.
Header photo credit: Fairtrade Netherlands / Fairtrade International