Fairtrade farmers are taking action to adapt to the climate crisis that threatens their future. Will you support them?
Sign your Community Declaration in support of Climate Justice, and show politicians in your area that local people want fair global action on climate.
---
Updated: June 2023
---
What is Climate Justice?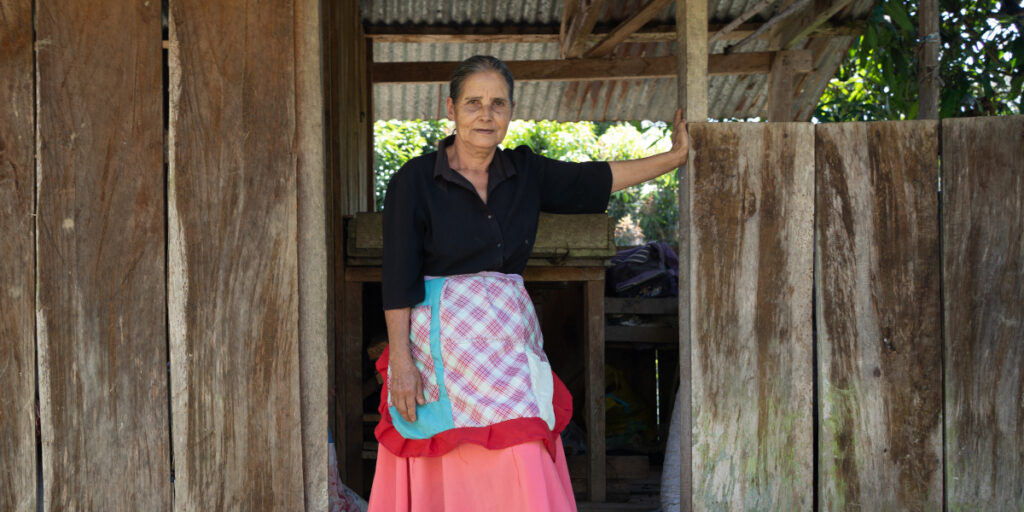 The climate crisis was caused by centuries of exploitation of people and planet by the world's wealthiest. The highest-earning 10 percent of people are responsible for 50 percent of global emissions.
But it's the communities already facing extreme hardship due to unfair trade who are feeling worst effects of climate change: increasingly extreme weather, more frequent plant disease and more insecure access to food.
Together, let's tell our politicians it's time to own up to our responsibilities. We can still be a part of building a fairer, greener future.
Support Climate Justice
Here are some easy ways you can support Climate Justice.
1. Sign the community declaration
Demand fair funding for communities living with the worst effects of the climate crisis.
Sign the community declaration now to show local politicians there's real grassroots support for global action on climate justice.
After you sign, we'll crunch the numbers so you can see how many people have signed in your local area and share this with your local MPs and politicians.
---
2. Join in with Great Big Green Week
The Fairtrade Foundation is supporting Great Big Green Week (10 June to 18 June 2023), the biggest-ever celebration of community-led action on climate change.
Get involved to make sure the message that there is no climate justice without trade justice is heard loud and clear. We have plenty of resources, including those produced for Fairtrade Fortnight 2023, which can help you speak out – visit our Resource Library to find out more.
---
3. Get the latest news
Our campaigners' email is a great way to find out what's coming up.
---
4. Watch and share our film
This short film explains why and how Fairtrade is part of the journey to climate justice. Watch now and share with your friends.
---
5. Choose Fairtrade
Simply buying Fairtrade products (find them all on our Buying Fairtrade pages) means more power and more money farmers can use to adapt to climate change and invest in climate-smart farming.
---
Our demands
Our governments must invest in the expertise of farmers who tackle the climate crisis every day. The governments most responsible for our unfair trade system need to fund this work so farmers can make an even bigger difference.
Our governments must, at a minimum, deliver on unmet promises to fund climate action in low-income countries.
Communities on the frontline of the climate crisis must take a leading role in deciding how any funds are spent.
Hear from Fairtrade farmers
Did you know the UK has emitted almost 300 times more carbon than Ethiopia? (Find the full stats).
Fairtrade farmers are among the people who have contributed the least to climate crisis – but are already feeling the worst effects of climate breakdown.
Climate change is a global issue. We, the farmers, have to deal with its consequences every day.

Ebrottié Tanoh Florentin, a cocoa farmer in Côte d'Ivoire
They're more likely to rely directly on the land they farm for their livelihoods.
They're also less likely to earn a living income due to exploitative global trade.
Climate change is making it harder to farm the land productively, while rigged trade systems, which favour the powerful, leave farmers unable to earn enough to adapt to the rapidly changing climate.
Watch Ebrottié Tanoh Florentin's story:
Recent climate justice stories