by Sue Royal
All over the world families have found a major side effect of the pandemic has been the increasing difficulty of finding nursery care for younger children, and widespread school closures.
Reports are emerging that show this has had a disproportionate effect on working women around the world.
The women who make up the majority of Fairtrade flower producers and workers in Kenya are no exception. The closure of child care facilities due to COVID has made life very difficult.
'Madam, tumemwagiwa watoto,' is something Mary, head of Human Resources for a flower farm in Kenya, has frequently been told since the coronavirus started to take hold in March.
It means 'children have been poured on me', and refers to the disappearing childcare facilities, closed because of the need for social distancing and to limit the spread of the virus.
Here in the UK, the Office for National Statistics has released a report revealing that women have carried out significantly more childcare during the lockdown, which was echoed by a UN Foundation report showing that women everywhere have been affected by COVID, and measures to tackle the pandemic have exacerbated gender inequality across the globe.
The shadow pandemic: how the COVID-19 crisis is exacerbating gender inequality (UN Foundation report)
The Fairtrade Foundation has already highlighted the far-reaching effects of the pandemic on people working in the flower industry in Kenya.
Suspension of flights and a huge overnight drop in sales had a catastrophic effect on the flower growing trade in Kenya, when coronavirus began to spread in the spring. Women make up 42 per cent of Fairtrade flower workers in Kenya.
The industry has been making good progress in tackling gender inequality, but the pandemic has had short and long term effects on progress.
The good news is that the sector is beginning to recover, but child care is still very limited, which causes a great deal of stress for the women, who take most of the responsibility for child rearing whether they are single parents or living with a partner.
Another issue is that many people have lost their jobs, for example Nadia, a greenhouse worker, is under pressure to provide income for her family of five because her husband has been laid off from his job as a minibus driver.
'I have to ration the food I give to my children and honestly speaking, they do not get full,' said Nadia.
Before COVID hit, women flower workers would wake up in the morning, and get themselves and their children ready for the day. The older children would go to school and the younger ones would be taken to daycare.
Some Fairtrade certified flower farms invested Fairtrade Premium funds in childcare facilities. Panda Flowers runs a centre for 50 infants, and the Oserian Development Company nursery looks after 100 babies and children every day.
However, the pandemic has led to indefinite closure of most of these facilities due to the risk of spreading the virus. These centres are more affordable than hiring home-based child care, so the mothers also have to try and solve the problem of finding child care they can afford, as they work to make ends meet.
Finding a workable solution while holding on to a job is challenging. 'Some women take their sick days to take care of children they have left at home. Other times, some will receive information that something is happening with their child and rush home to check on them. It is like a ripple effect, one problem leading to another,' said Mary.
Reopening the daycare centres and schools would solve the childcare problem, but it is not simple with COVID still an issue.
Mary said: 'The children have to go back home at the end of the day. They mingle with their family members and the next day, they are all in one confined space. If one of them comes back infected, it would be hard to control, which is why facilities would not really reopen at the moment. The situation is the same in schools, which also remain closed.'
Workers in Fairtrade Certified flower farms have received thousands of Euros in food and hygiene material support, and Fairtrade International allowed Fairtrade Premium earned from the sale of Fairtrade flowers to be used for expenses related COVID-19, such as making payments to people furloughed and paying wages.
The Fairtrade COVID-19 Producer Relief Fund has supported 46 flower farms, enabling them to step up efforts to ensure the health and safety of workers.
Nonetheless, as conversations with working mothers in Kenyan flower farms reveal, it is hardly the end of the road, in as far as supporting workers to weather the COVID-19 storm goes.
Buying Fairtrade flowers is one way of standing with workers during this challenging time.
Find out where to buy Fairtrade flowers
Names have been changed to protect interviewees' identities.
Useful links
The shadow pandemic: how the COVID-19 crisis is exacerbating gender inequality (UN Foundation)
Why Fairtrade is vital for flower producers during the COVID-19 pandemic
Kenyan worker tells her story of a flower industry devastated by COVID-19

Sign up to email updates from Fairtrade to hear about products, petitions, competitions and more.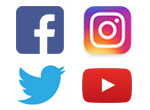 Support Fairtrade when you follow, share or like our social posts.