Against the backdrop of the global pandemic and an unfolding crisis for our climate, issues-based campaigning is evolving to meet the challenges we all face as a global community today.
The 'Choose the world you want' festival saw so many creative events celebrating the power of Fairtrade from across the movement. One of these events was a discussion hosted by Bridgerton actor and Fairtrade Patron Adjoa Andoh. It focused on how creativity can be used to tackle the climate crisis. Five of the artists below spoke to Adjoa about their work.
Watch Adjoa Andoh's Fairtrade panel discussion
Here are six talented artists, musicians and writers who are using their creativity to power up their activism.
1. Joycelyn Longdon, Founder of Climate In Colour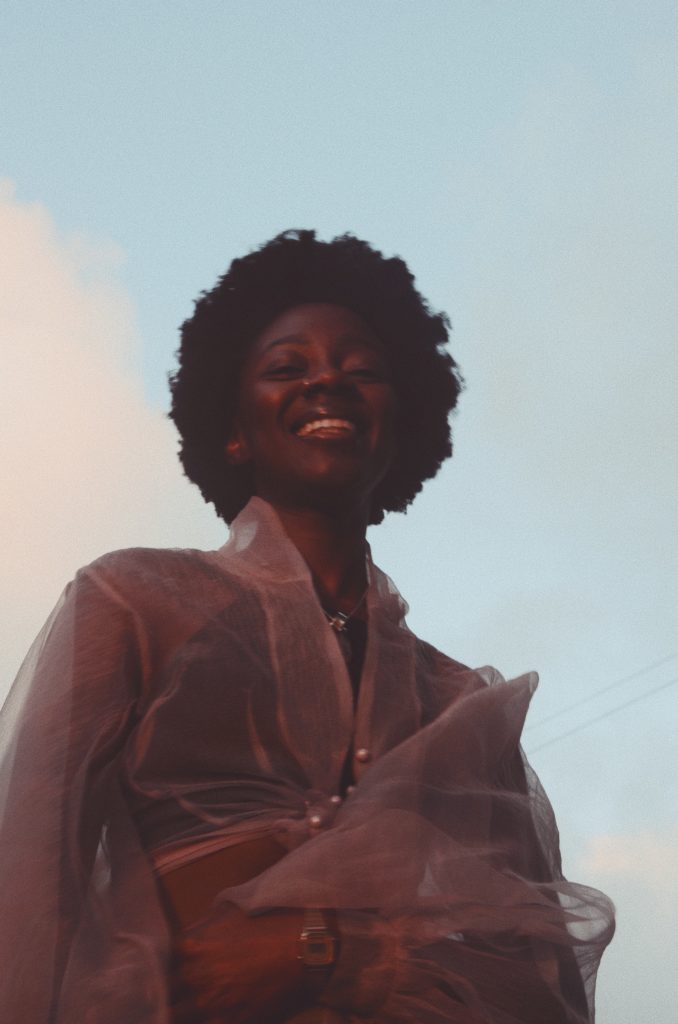 Joycelyn is in her first year on the AI4ER, integrated Masters and PhD Programme, currently researching the application of artificial intelligence to climate change at Cambridge University. As a diasporic woman of colour, Joycelyn says she cannot see climate justice without racial and social justice. Her work in the tech and science space focuses on centering indigenous knowledge systems and marginalised voices in algorithms.

When Joycelyn was accepted onto her course, she founded Climate In Colour, a platform aimed at giving space to the voices she felt were being ignored in the mainstream climate conversation. She hopes that this space will make climate science and environmental issues more accessible and diverse.
For Fairtrade Fortnight 2021, Joycelyn worked with Fairtrade to develop an infographic aimed at raising awareness of how the climate crisis is impacting the farmers behind our food. She worked with Illustrator Chioma Ince and Animator Tom Allen on the 10-slide infographic.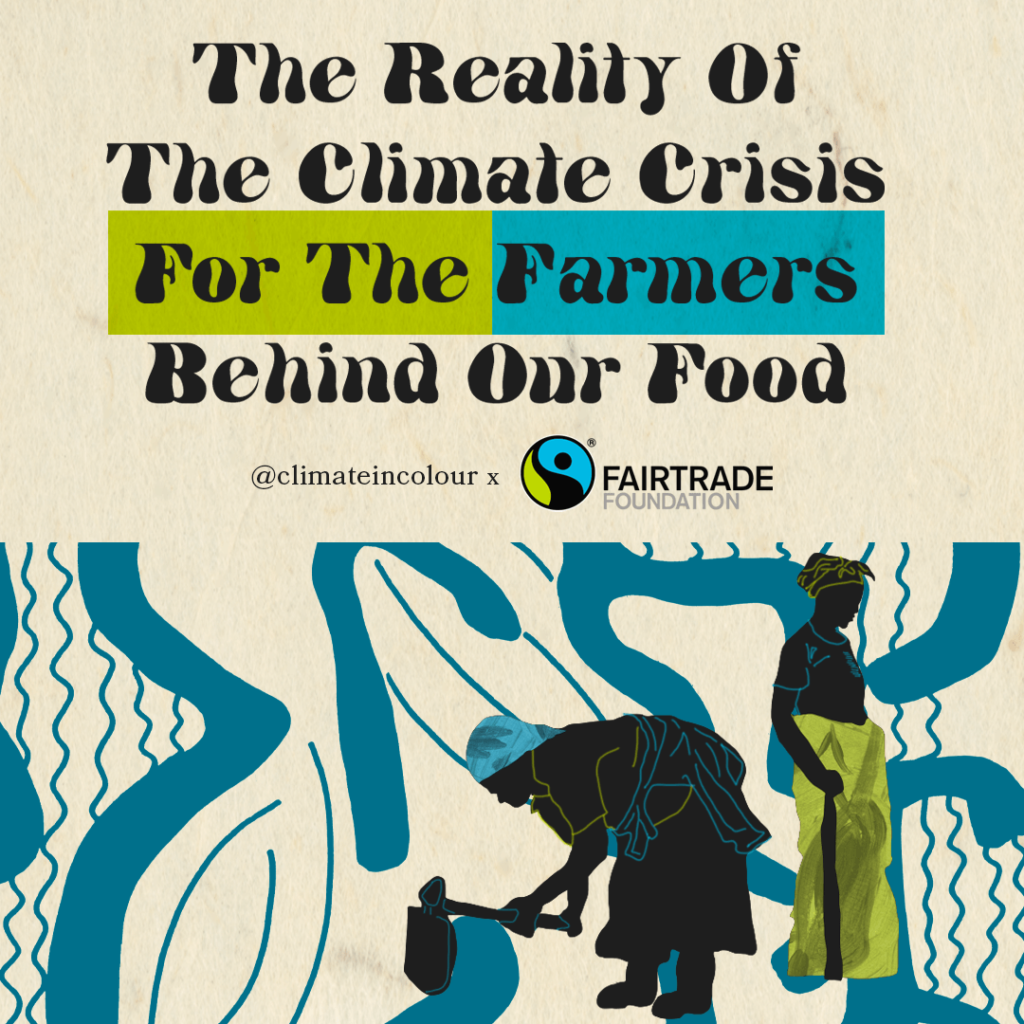 'Because of globalisation we've got a very disjointed view or perspective on where the things that we use and consume come from, and I think it is really important to amplify the voices and the experiences of those who are literally working every day in the face of disaster, in the face of oppression, to provide for us when they can't even provide for themselves…'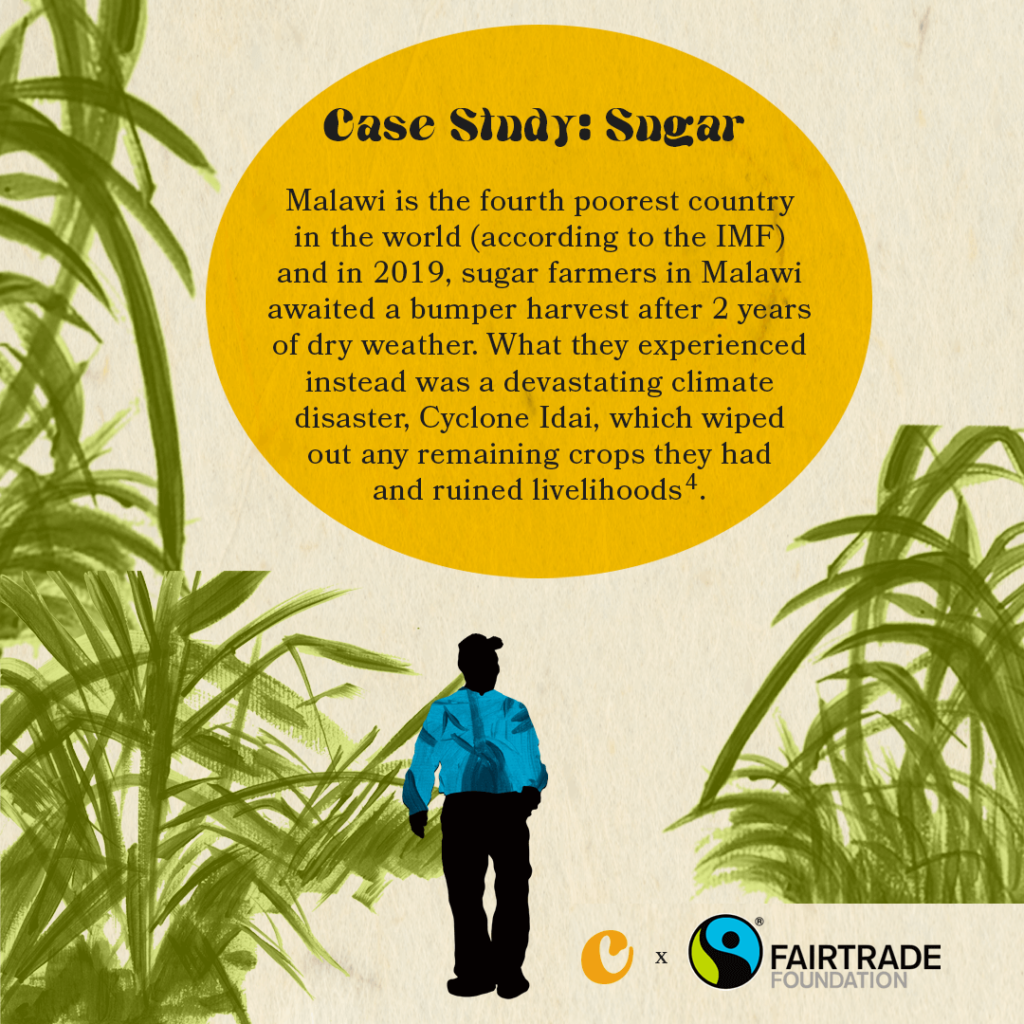 Joycelyn has always been keen to pair her scientific side with her creative side, but also finds it important to provide examples of tangible actions that are within the reach of everyone, and enables them to take a stand against the climate emergency.
'People always ask what they can change… I think that everyone has a role in the climate crisis… if you are a musician, use your music to create change… you don't need to 'change' in order to have an impact. We each have our roles and we should if anything step more fervently and more passionately into those roles in order to enact change.'
See the full Climate in Colour infographics
Follow Climate In Colour on Instagram
Visit the Climate In Colour website
2. Tolmeia Gregory, Artist and Climate Justice Activist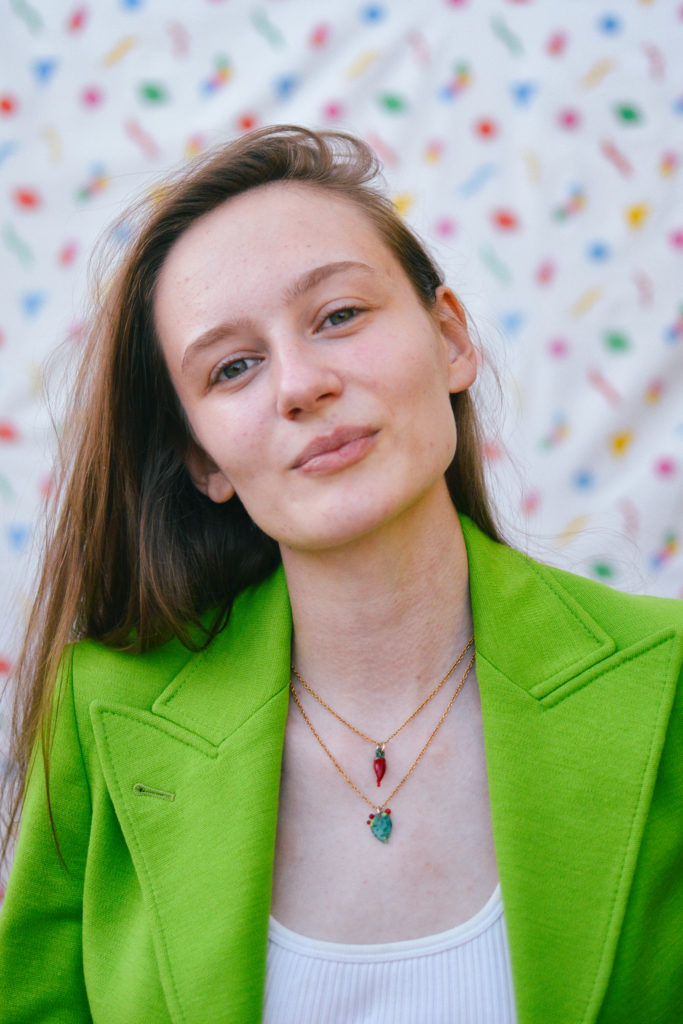 Tolmeia Gregory, also known as Tolly, is a 20-year-old artist and climate justice activist who has been using her online platforms to raise awareness about the climate crisis ever since she learnt of the true cost of the fashion industry in her teens, after growing up as an aspiring fashion designer.
The tragic aftermath of the Rana Plaza disaster in Bangladesh in 2013 led Tolly to believe that she should use her growing online platform to educate other people and be a positive force for change in whatever way she can.
Since then, she has become an organiser in direct-action groups, as well as having amassed almost nine billion views on her climate-related GIF stickers, used across social media.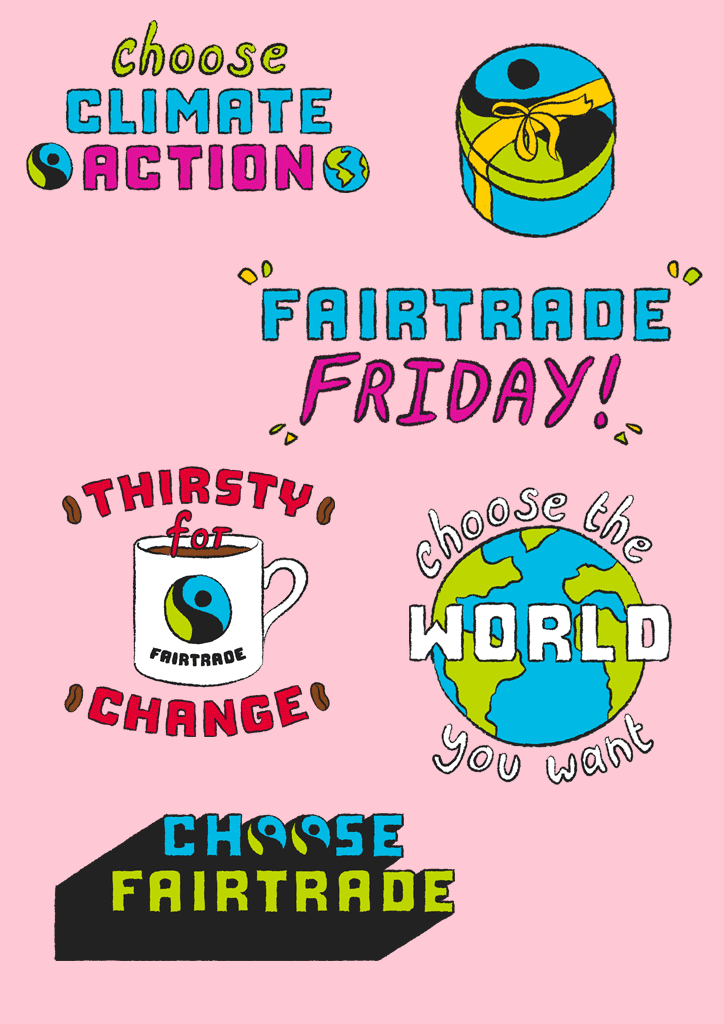 Tolly has always found happiness in creativity and using this to educate others is where her passion now lies, often focusing on radical revolution. She has embraced this by designing GIFs and artwork that highlight the issues of the climate crisis, often focusing on greenwashing. Since the lockdown, Tolly has also been using her time to return to her love of digital activism with work focused on eco-anxiety and believes that talking about the emotional toll of the climate crisis is a powerful way of engaging people in the issue.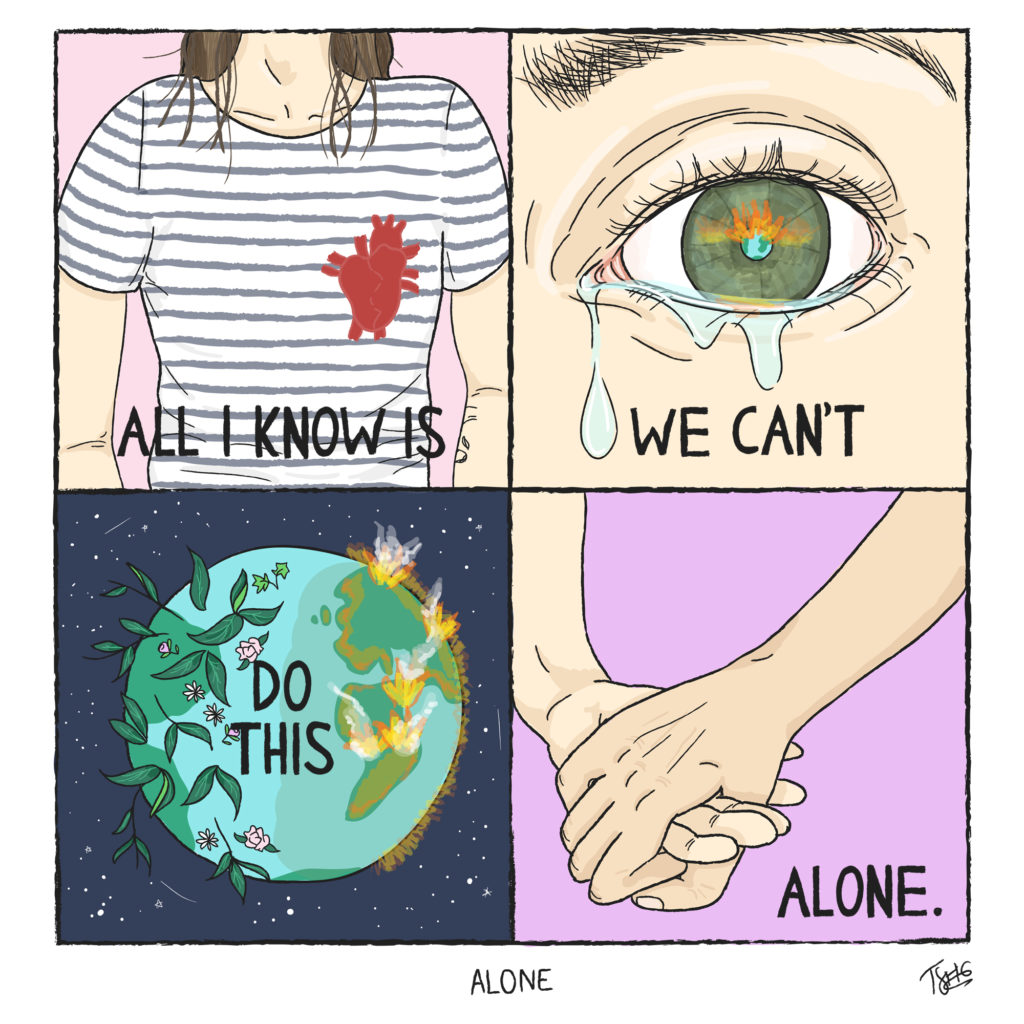 Tolly was also a contributor to 'You can change the world', by Margaret Rooke, an inspirational book telling the stories of more than 50 of today's teenagers who've dared to change the world they live in, and showing other young people that they can do the same.
It's really about justice for everyone, not just where we come from as individuals
Tolly also believes that activism can often focus solely on the serious impacts of the climate crisis, which is incredibly important, but that we also need to envision the future we want to see.
'I think if we can see a lot more people, and this is also an action for myself, really envision what future we want… create your version of utopia almost, whether that is just in your head, whether that is drawing, whether it's creating music, just really think about what we're fighting for because that can also be a driving force'
Watch Tolly speaking to author Margaret for Fairtrade Fortnight in our On Demand festival area.
You can follow Tolly on Instagram and you can also find and use her Fairtrade climate GIFs on all social media platforms by searching 'choose Fairtrade'.
3. Tracey Zengeni, Visual Artist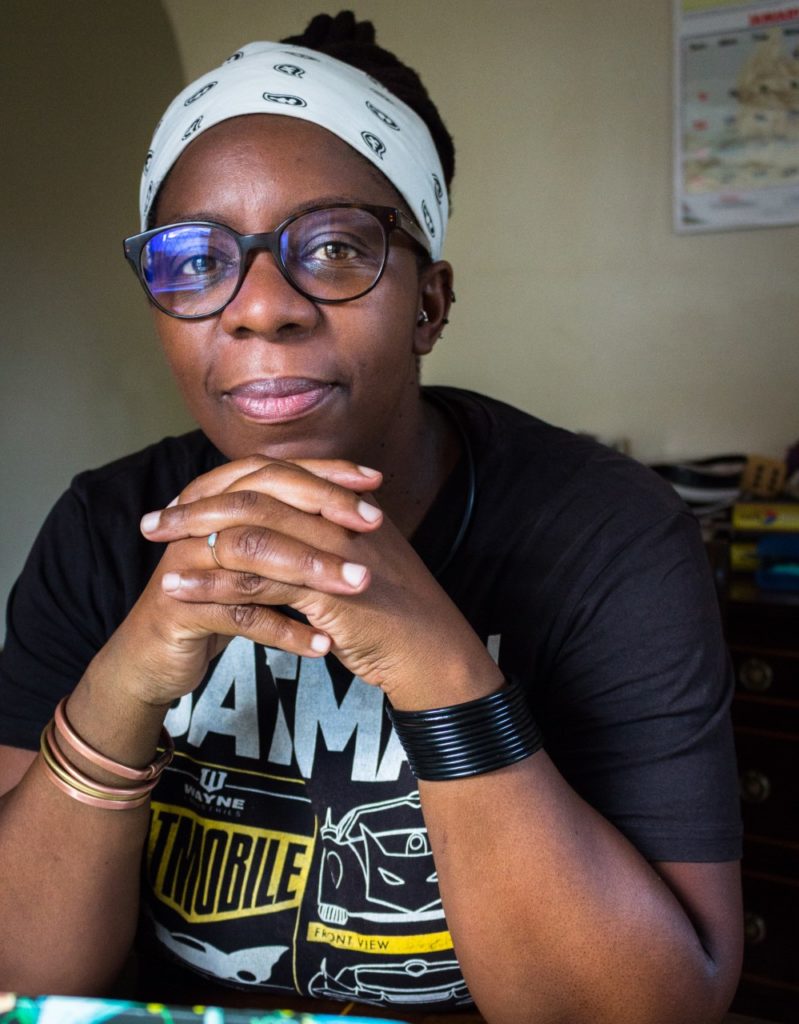 Tracey is a visual artist born in Zimbabwe. After 17 years in the UK, where she obtained a BA in Visual Arts as well as a Masters in Museum Management, Tracey relocated back to Zimbabwe with her family in 2018. She is currently living in the capital city of Harare.
Tracey's work focuses on the themes of impermanence, and during her career she has exhibited extensively both in Zimbabwe and the UK. Her work includes an installation titled 'African Fragments' as part of a Footprint Modulation Exhibition in 2015 that featured interviews from rural Zimbabwe about climate change.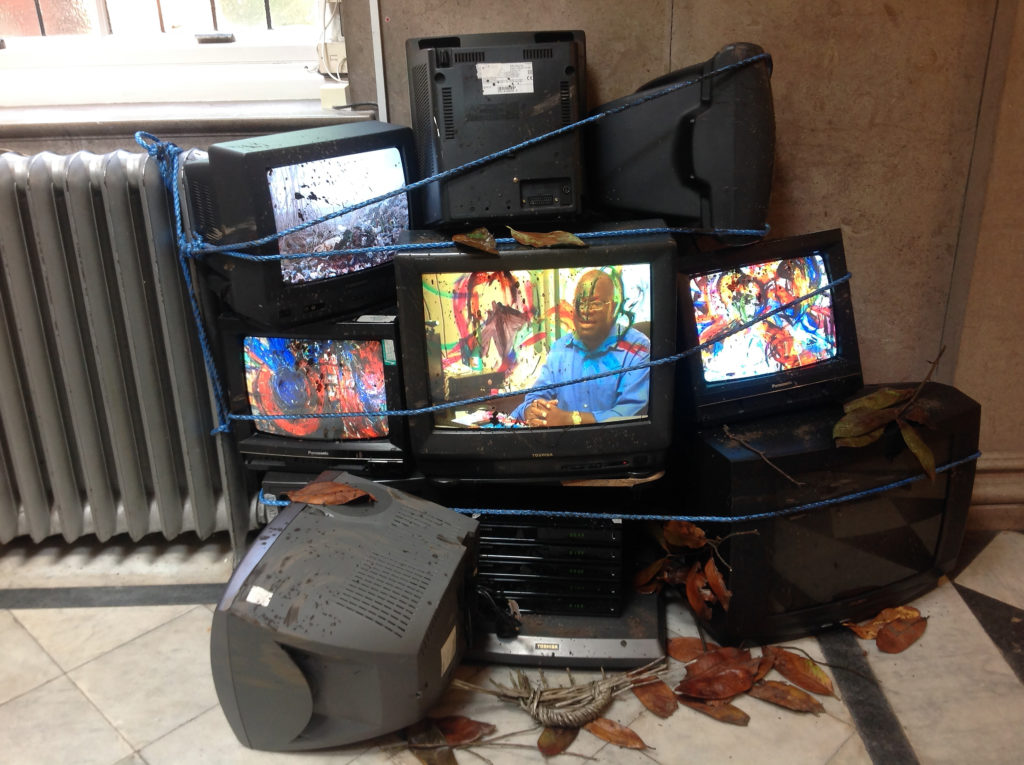 In 2020, she was invited to be part of a team that created an online exhibition for the National Gallery of Zimbabwe, highlighting the devastation of Cyclone Idai, which occurred in Zimbabwe and other surrounding African countries. The exhibition focused on the communities who felt the worst impacts of the cyclone, losing families and livelihoods, as well as the challenges caused by further rains that year.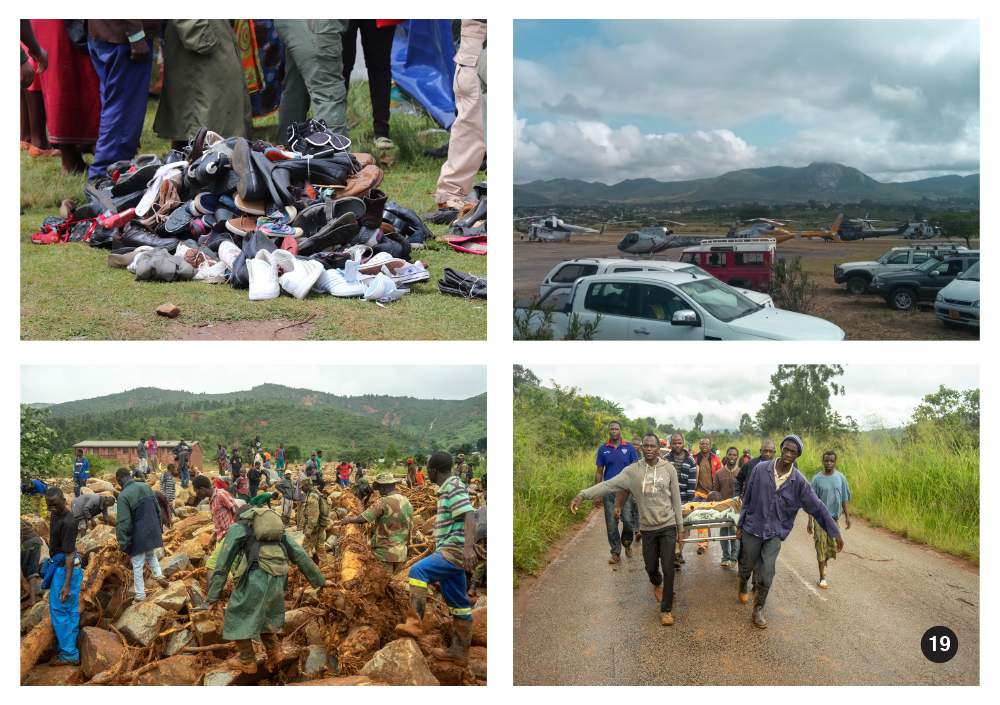 In conversation with Adjoa this Fairtrade Fortnight, Tracey shared her personal experience of how the climate crisis is impacting her home. Having grown up in a rural area, surrounded by vegetation, when Tracey first returned in 2015, the land she remembered was barren due to deforestation driven by necessity for firewood and a lack of education on sustainable living.
'It starts with you. It starts with me loving myself, loving the environment that I live in… to create that symbiosis between us and nature and where we live. Because if you don't love yourself enough, how can you then love where you live, what you are eating and what you are wearing?'
You can follow Tracey on Twitter to see more of her work
4. Stephan Crawford, Founder of The ClimateMusic Project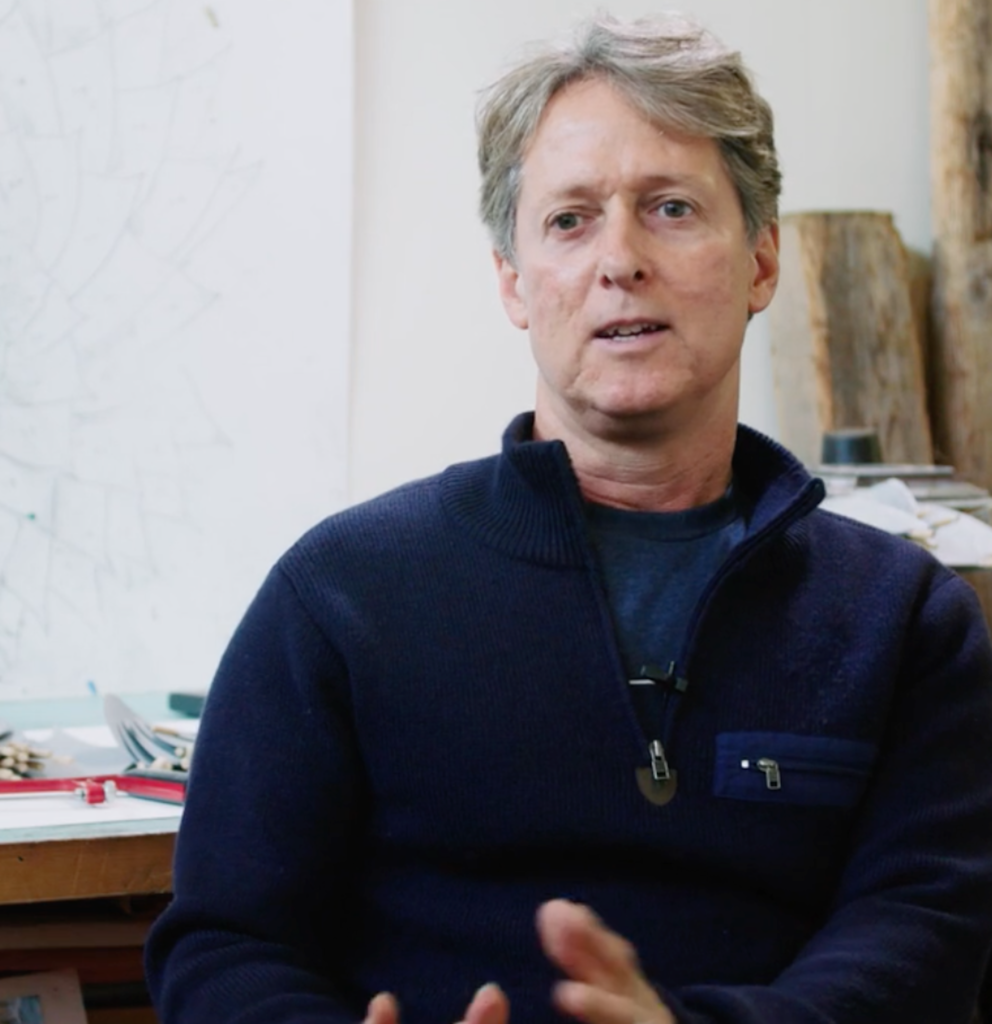 Based in San Francisco, Stephan is an artist who conceived and launched ClimateMusic. He holds graduate degrees in environmental management and international affairs, and is a lifelong student of music.
Since its creation in 2015, ClimateMusic has reached thousands of people in six countries through powerful performances combining the talents and expertise of world-class scientists, composers, musicians, artists and technology visionaries.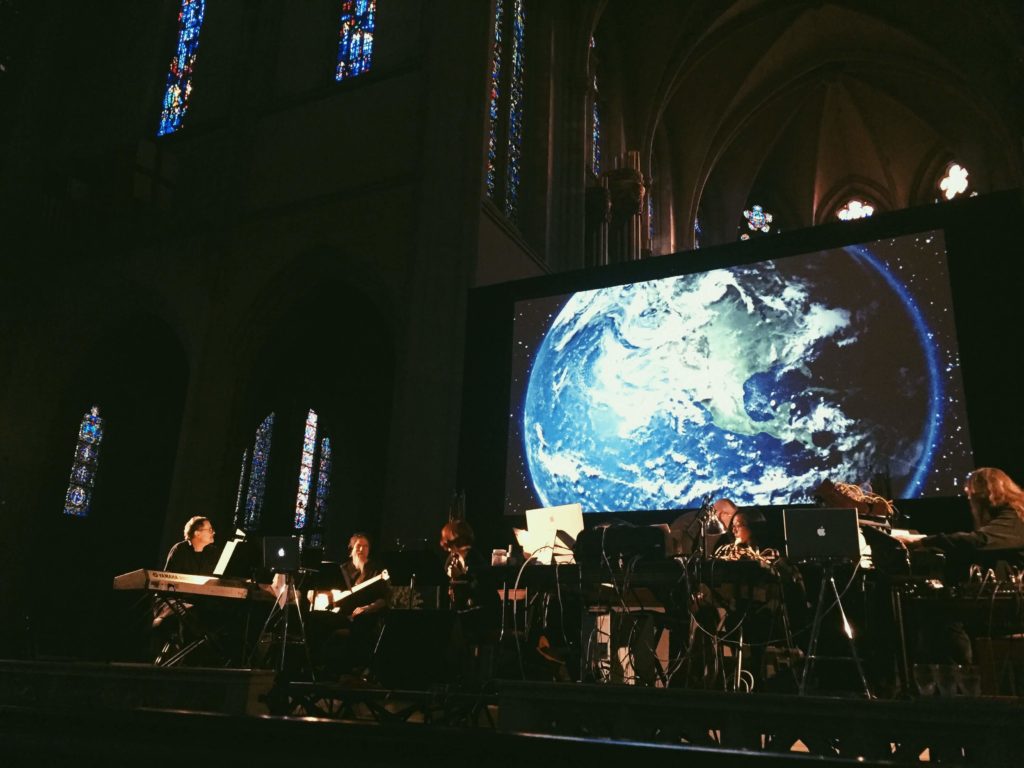 Stephan is fascinated by what lurks beneath the surface of nature but is not apparent in our everyday lives, and his project grew out of this. He believes that the climate crisis, while a severe and accelerating problem, is something that for many people is still very difficult to fathom. ClimateMusic is designed to help people bridge that gap.
'Action on the climate crisis is urgent but it's urgent only because we still have agency and the ability to choose our own future'
The project's performances create science-guided music and visual experiences with a sonic landscape that transport audiences from the climate's past and present to where it might be centuries in the future, in order to inspire people to engage actively on the issue of climate change.
Stephan is keen that this project helps people to learn more about the issues and connect with realistic solutions.
'The music really generates a lot of emotional energy… we want to be able to channel that emotional energy into positive action.'
You can find out more about ClimateMusic on the website.
5. Richard Wiafe, Fairtrade Banana Worker and Musician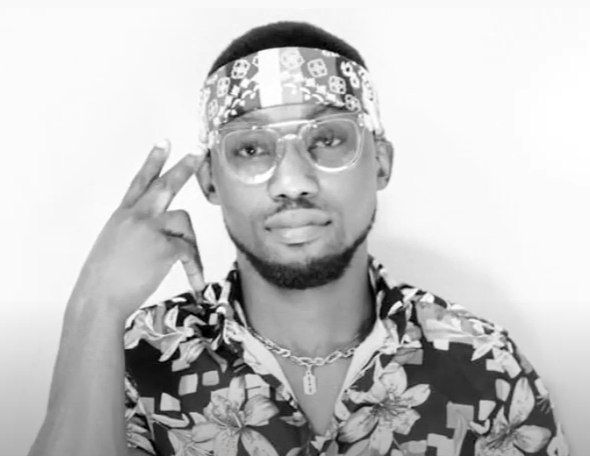 Richard works at Golden Exotics, a Fairtrade certified banana plantation in Ghana. He discovered his talent for music at an early age when he began to write and perform local Gospel songs.
Speaking with fellow workers at Golden Exotics about the community projects that they have undertaken with their Fairtrade Premium money inspired him to write and record 'Welcome Fairtrade'.
'I want to use my music as a tool to influence consumers of Fairtrade products and all stakeholders involved to inform them that the Premium [that] workers are receiving is being used for a good cause. It is my dream to work with Fairtrade to push this agenda far and make a reality. I have more songs to write and record for Fairtrade.'
Since then, Richard has written and recorded new songs 'Choose the world you want' and 'We stand with farmers' for this year's Fairtrade Fortnight 'Choose the world you want' festival.
Richard has spoken about the impact that climate change is having right now for banana farmers in Ghana.
More extreme and unpredictable weather could make it harder to grow and farm bananas sustainably. After a tough year with the Coronavirus pandemic, making things so unsettling, it is even more important we take on the global challenge of climate change together as one Fairtrade community.
Now, with the support of Fairtrade Premium, Richard is studying a degree in Integrated Development Studies and hopes to be a human rights advocate.
6. Camilla Ru, Visual Artist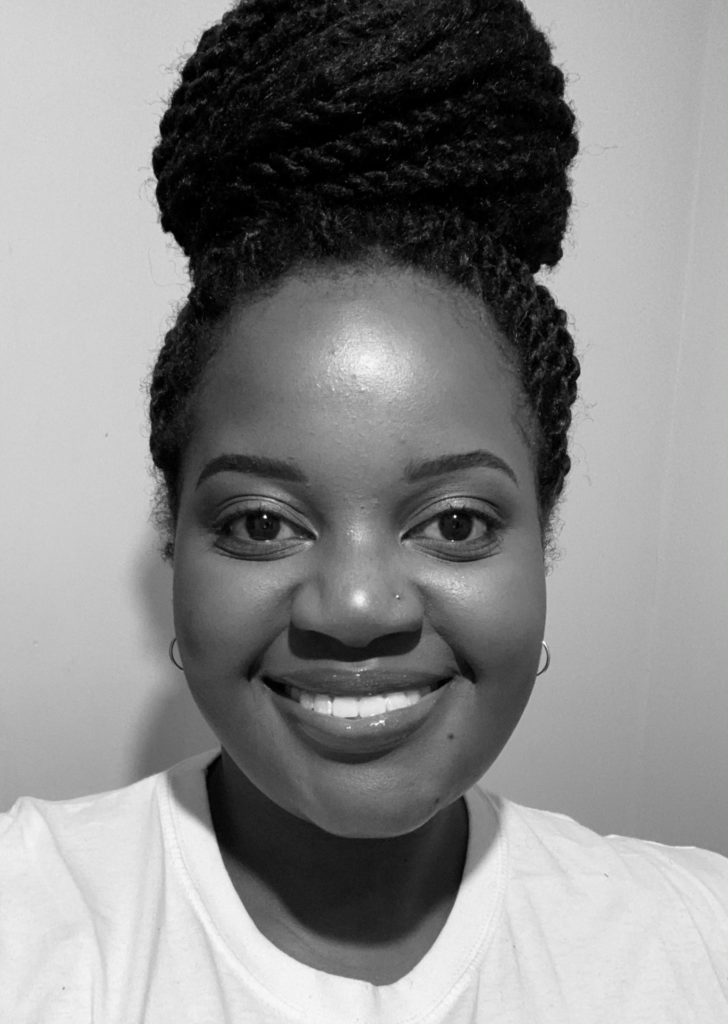 Camilla is a self-taught Zimbabwean born illustrator, now based in Manchester. Her love for creating has resulted in illustrations for books, magazines, albums and more. She particularly enjoys incorporating her love of vibrant colours and has a passion for connecting people. Camilla was responsible for the vibrant festival illustrations for our 'Choose the world you want' festival.

Camilla says that she has been fortunate to work with various mission driven individuals and organisations, which has allowed her to create meaningful pieces that she hopes tell a story and provoke positive thoughts and feelings. She believes that adding a visual component can help personalise a story, with each person taking something different from the art, prompting powerful discussions, further conversations and opportunities to learn.
Our world is constantly changing and we're all connected now more than ever which gives opportunities to address the many issues going on around us and learn from each other.

Her priority is to continually inspire and learn through her work. Recently she has had the opportunity to help highlight the impact of social justice, climate change and the pandemic which she feels are important issues that should concern all of us.
'It's easy to forget that we are all connected and that these issues affect each and every one of us, that's why it's vital that we share the stories and information to help or inspire change.'
See more of Camilla's work on her website
Watch Adjoa's conversation about Creativity against the Climate Crisis on YouTube.
You might also like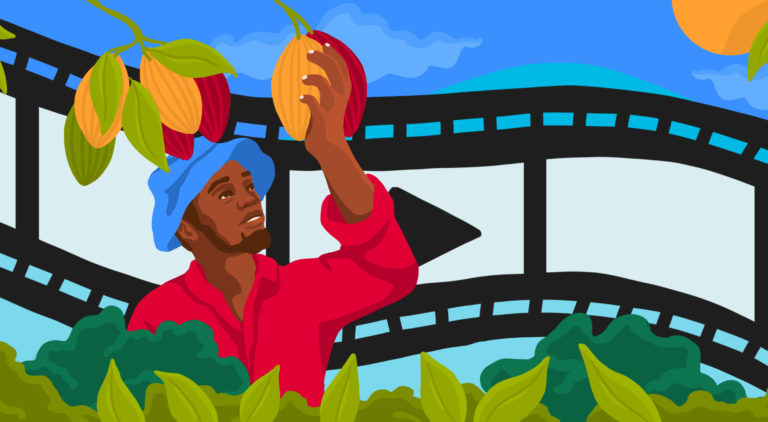 On Demand
1 February, 2021