What is FairVoice
Fairtrade is committed to amplify producer voices, and we strive to improve insights directly from farmers and workers in all our work.
FairVoice aims to harness technology to create a more direct connection between producers and other actors in the supply chain.
By integrating FairVoice in Fairtrade's supply chains, we are able to:
Utilise a unique mixed methodology solution for remote data collection
Facilitate direct producer insights and experience
Collect data in a way that is convenient and accessible for farmers and workers.
With the onset of the COVID-19 pandemic, traditional methods of data collection became challenging at a time when understanding the impacts of the global crisis was paramount. To address this, we explored new options for direct communications with farmers and workers via mobile technology.
The FairVoice platform has continued to evolve over the last two years and is now operating in Kenya, Ghana, Cote d'Ivoire and India, with plans to expand to Colombia and Rwanda.
Our vision for FairVoice is to use technology to create greater connections for farmers and workers ensuring they have a greater voice and influence within supply chains and in Fairtrade. This will enable commercial actors to have greater understanding of producer needs in their supply chains and for producer voice and insights on the issues that affect them to have greater visibility in sector discussions.
How FairVoice works
FairVoice uses a tech platform, which enables a direct, two-way communication between farmers and workers, and Fairtrade and our supply chains. Using their mobile phones, farmers and workers can share insights and respond to questions, which is received directly by the platform. They can do this at times that are convenient for them, and they have been reporting that this helps them to share more openly and honestly about their needs and concerns.
Two-way dialogue in this way ensures that farmers and workers have greater voice and more immediate influence across Fairtrade. It also helps to bridge the gap between commercial actors and the Fairtrade supply chains by hearing from farmers and workers about issues that are affecting them and the realities they are facing, in real-time.
We implement FairVoice in two ways: FairVoice Community Researching to surface qualitative insights, and FairVoice Mobile Surveys for quantitative insights.
FairVoice Community Researching
FairVoice Community Researching utilises a story-based data collection methodology. We work with small numbers of participants to provide training on the power of sharing their experiences, how to share their insights via mobile technology, and how to safely reach out to their local community to collect and share their experiences. This snowball sampling methodology means that harder to reach individuals can share their insights, via trusted local community participants.
Participants receive questions on their phones, typically relating to open-ended themes that they have helped to select or prioritise. The stories and insights are shared back via text, voice notes, photos or video, depending on phone access and the preference of the participants.
Over time, some participants have taken part in additional training to curate comprehensive multimedia reports, which give further depth and explanation to the issues and concerns of the participant and their communities.
[In FairVoice] we had an opportunity to talk about what we experience within the community. Our stories were produced as part of the FairVoice project, but in the end, I feel like we worked for our community and not just for the project.

Brou Jean-Jacques, community researcher in Côte d'Ivoire
FairVoice Mobile Survey
FairVoice Mobile Surveys focus on quantitative data collection and designed to have a wide reach, using an approximately 15-minute survey model. Questions are mostly closed questions with some options to share more in open-ended text.
These short surveys mean that we can gain a breadth of insights across a certain topic, as well as adding convenience to individuals to answer in their own time.
This methodology can also be used to track changes over time, as well as asking producers for real-time feedback on programmes and trainings.
My experience is that any survey by Fairtrade should always be done through SMS.

FairVoice Mobile Survey Respondent, Ghana.
It makes answering the survey independent and fearless.

FairVoice Mobile Survey Respondent, Ghana
FairVoice in action
Flower farm workers share lived experience of COVID-19 in Kenya
East African flower sales were hit hard at the onset of the COVID-19 pandemic. Soon after the COVID-19 crisis hit, we designed and piloted the Community Research approach with four Fairtrade flower farms in Kenya. Workers were set a series of assignments to explore the impact that COVID-19 was having in their lives and communities.
The pilot was very successful. We had over 60 active researchers across four farms, with eight mentors. Over 65 percent of researchers sent five messages or more, and over 40 percent sent 10 or more. Engagement was high throughout the project, not just in the number of reports but also in the quality of the reporting.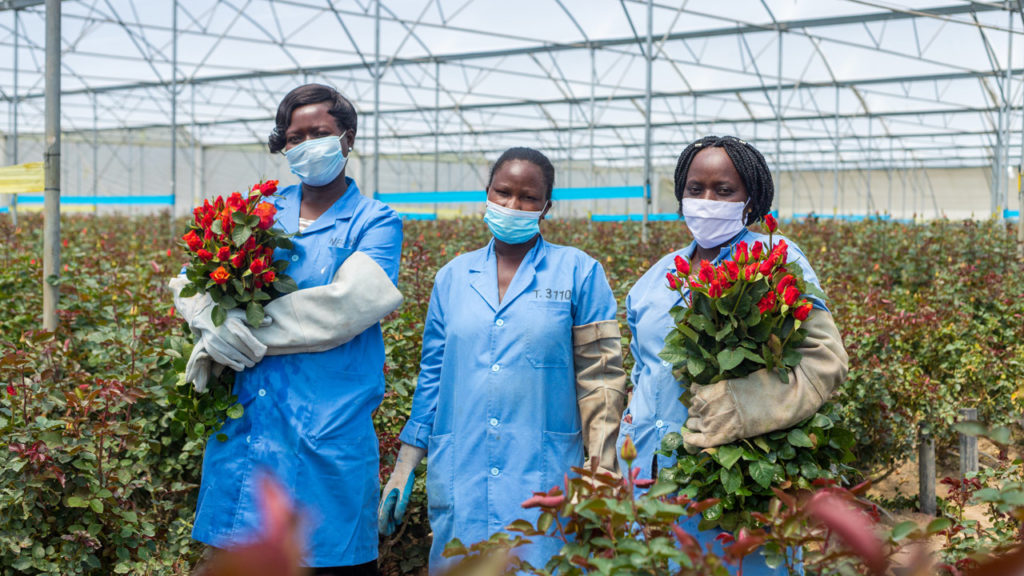 42 cocoa farmers train to share community insights in the Ivory Coast
Your voice and your experiences are important – FairVoice project motto
Over the past 18 months a group of 42 community researchers from two Fairtrade Co-operatives in the Ivory Coast have been responding to different questions, as well as sharing stories that they have felt inspired to share from their communities.
From the effects of climate change, the impact of the Fairtrade Premium to Co-operative funded initiatives, the collection of stories shared by these researchers gives a real insight into the activities on the cocoa farms.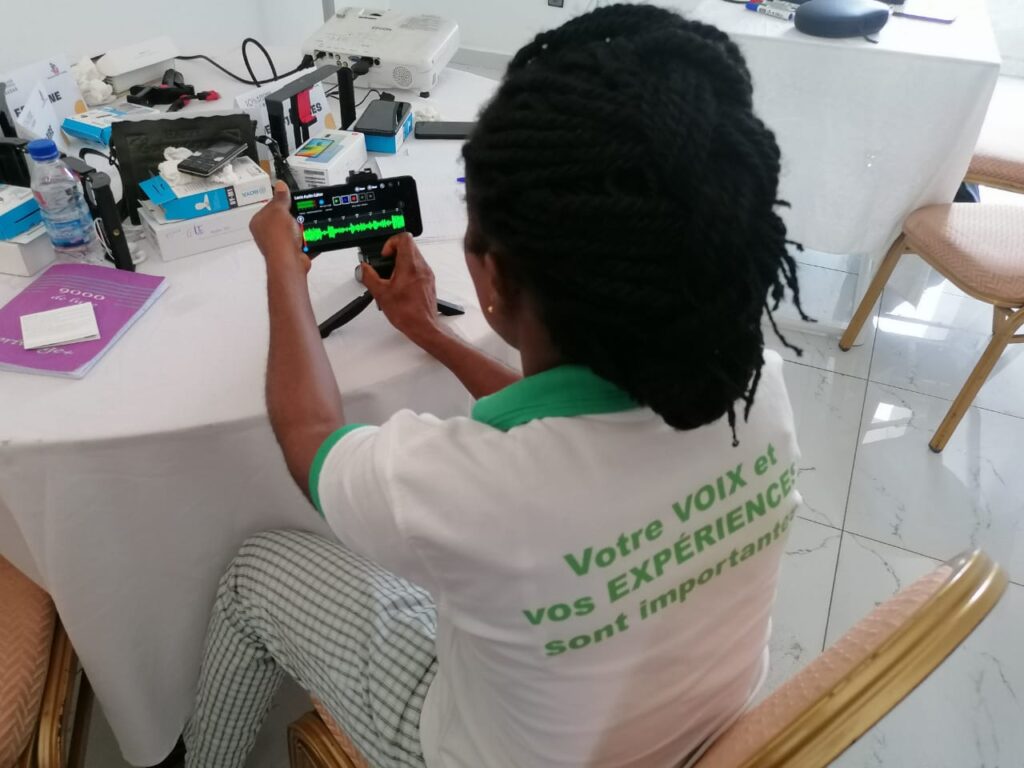 Remote data collection with coffee farmers in Kenya
In 2022-23, the Fairtrade Foundation worked with Fairtrade Africa and three coffee co-operatives in Kenya to develop our FairVoice methodology.
In August 2022, we implemented the FairVoice Mobile Survey for the first time, contacting farmers in the three coffee co-operatives via their mobile phones to answer questions relating to climate change and climate adaptation.
In February 2023, we worked with farmers in two of the coffee co-operatives for a deeper dive into the findings through our Community Researching model. A total of 29 farmers were trained to share their stories and interview people in their community via mobile phone, providing in-depth qualitative insights on the topic of climate adaptation.
Through these methods, we were able to build a case study of coffee farmers and climate adaptation.
Read the report and find out more about the results.
These were just some of the responses from coffee farmers in response to the Mobile Survey pilot question: 'Please provide any thoughts or feedback about your experience answering this survey through your mobile phone.'
'The survey is comprehensive, interactive and simple. More and more engagements will yield more fruits in the long run.'
'The survey was good. No rush…enough time for thinking.'
'The survey also gave us freedom to speak our minds on what can be done to better our coffee farmer.'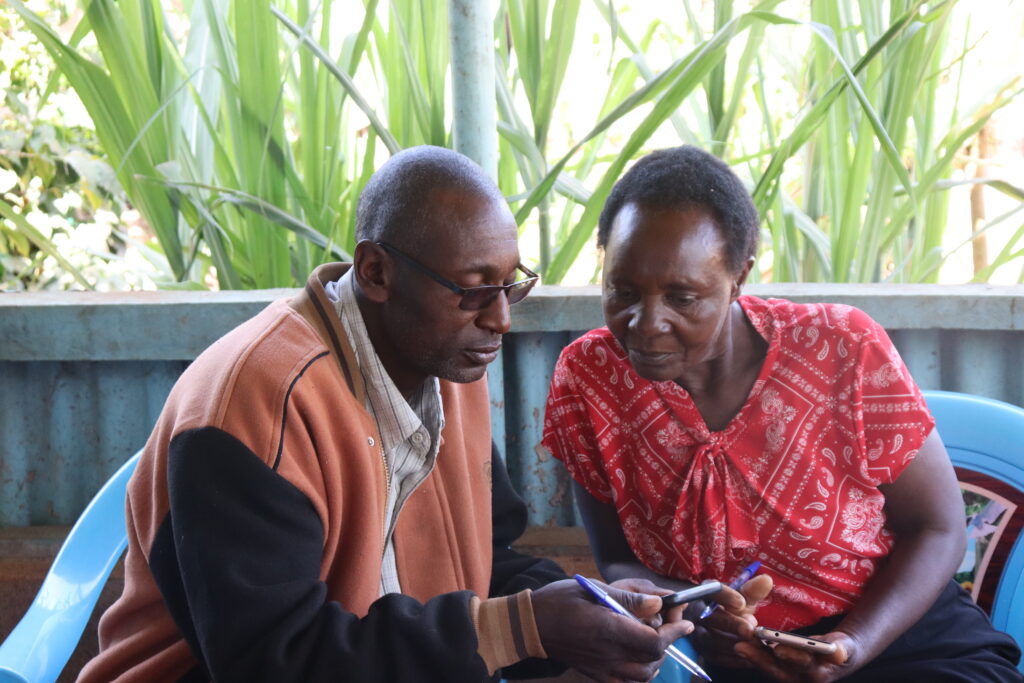 Exploring the benefits of the Fairtrade Premium in the context of living wages
In 2022, a study was commissioned to understand how Fairtrade Premium can play a crucial role in reducing the pressure on workers' wages through in-kind benefits that support the basic needs that are the components of a living wage (food, clothing, shelter, healthcare, education, transport to work and a little extra for unforeseen circumstances); and how the Fairtrade Premium can create the enabling environment for living wages to be effective.
This study took a mixed methods approach with a focus on three hired labour organisations (HLO) in Colombia and two in Ghana. Qualitative data was collected through focus groups and interviews in both Ghana and Colombia, as well as individual case study collection in Colombia. Quantitative data was collected through a remote mobile phone survey delivered through Fairtrade's pioneering FairVoice methodology in one HLO in Ghana.
---