If you live in the Caribbean, you know cyclones and storms. They have always been a feature of the climate in this part of the world, but in recent years, climate change has caused them to become stronger and more frequent. For banana farmers, who rely on their crops for their income, to have their farms flattened by the storms can be devastating. With prices for bananas so low, making it hard to build up savings for emergencies, the only way to recover and replant their farms is to take out loans. Some end up with large debts.
And so the banana farmers of Las Mercedes, in the Dominican Republic, have used their Fairtrade Premium to develop a disaster recovery fund, to help out members should the worst happen. The Fairtrade Premium is for farmers to decide how to invest to benefit their businesses and communities, and the farmers of Las Mercedes are not low on ideas. Their disaster recovery fund is ready to go at short notice. After any extreme weather, the farmers survey their farms for signs of damage. The co-operative's technicians recommend what needs to be covered – it could be new planting, repairs to farm buildings or equipment. The funds are then made available to the farmers, either in cash, or in some cases, fertiliser.
Banana farmer Ángel Guzmán Santana, 54, knows what it's like to see your hard work swept away – the first time his farm was hit was in 2016. 'The flooding damaged, I would say, 100 percent of the plantation,' Ángel says. It took months for some in the co-operative to get their farms back on their feet, but there was more in store. After replanting in 2017, Ángel and his family were dealt another blow as Hurricanes Irma and Maria swept in. Ángel explains the impact of extreme weather on his farm: 'Not having a producing plantation because the wind took it away, meant for me that I couldn't have an income because I could not export, nor could I produce for the local market.' Without an income, building your business back again must be near impossible. 'When you're in this situation, even if you are producing, to rehabilitate the affected areas the small earnings one has are not enough,' explains Ángel. 'You need to source money from wherever you can to complement your income and be able to rehabilitate the plantation.'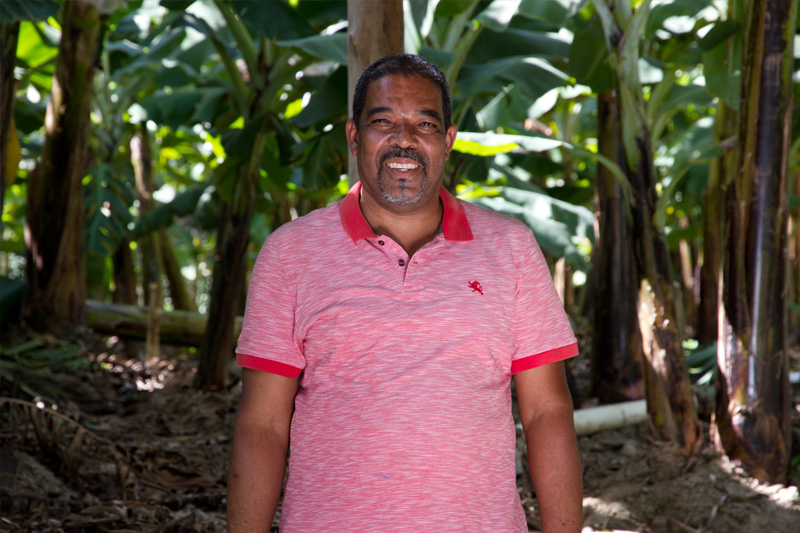 That's where the fund comes in. 'Thanks to the fund I have been able to continue to cultivate my land,' says Ángel. 'The example is that that area down there is an area that was 100 percent affected, and thanks to the fund I was able to work again in that area and nowadays we are seeing the fruits of that help the fund provided.' Without it, he says, he would either have had to wait longer to replant, or not been able to do it at all.
And it's not just the farmers and their families who benefit. Functioning farms mean farmers can continue to employ workers. Fellow Las Mercedes farmer Árelis Bueno, 48, says: 'For the rest of the community, this fund means a lot, because every person living in the community, their earnings depend on these farms, they can sustain their family.'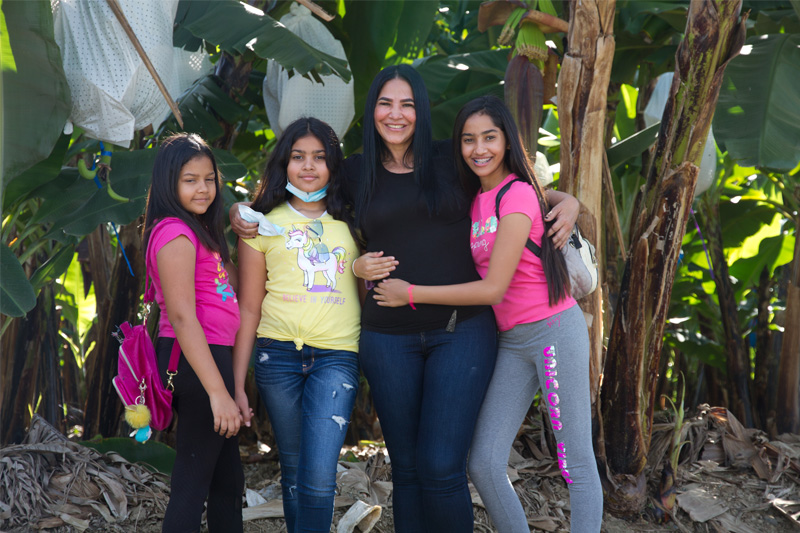 The Las Mercedes farmers are also using the Premium to shore up their defences against the effects of the weather in the future. Árelis says: 'To help tackle climate change we are planting trees through Fairtrade. We are planting the trees in the banks of the river and we are also building the walls around the river.'
The farmers have their eyes on other ways to use the Premium to keep their farms going, too, including training on sustainable farming methods. But, of course, there's always more to be done – and the climate crisis isn't going away. Árelis says: 'My fear about the future is that climate change produces hurricanes, flooding of rivers, strong winds and all those things that affect us so much.'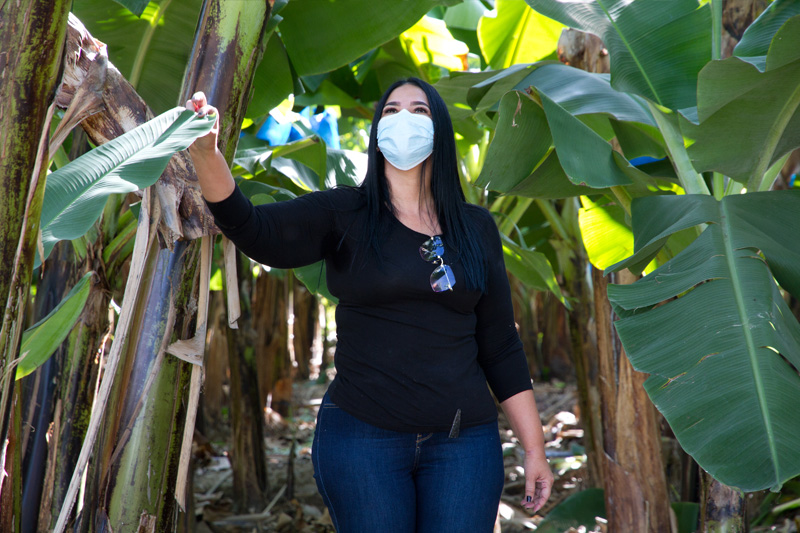 With more money, Ángel says they could do more planting: 'We would use it for a massive reforestation of areas we could all choose together as priorities to avoid suffering further effects of climate change.'
But the fund is, at present, comfort in the face of uncertainty. Over to Ángel: 'For now I am not afraid about the future, and if we continue to have support from the association, and also access to the Fairtrade Premium, I think I wouldn't be afraid in that sense.'
What sort of world would Ángel like to see, if he could choose it? 'It would be a world where every individual would be conscious of the fact that if we continue harming nature, our environment, we will always have these atmospheric events that occur as a result of climate change.'
In the absence of stopping climate change in its tracks, when you choose Fairtrade, you're choosing the world you want to see, a world where farmers can come together to keep picking up the pieces after the storm.
Better in a bunch: #Fairtrade banana farmers weather the storm together. Read the full story… #BeFairCOP26

Tweet
Hear more from Ángel and Árelis in the below video.
Read more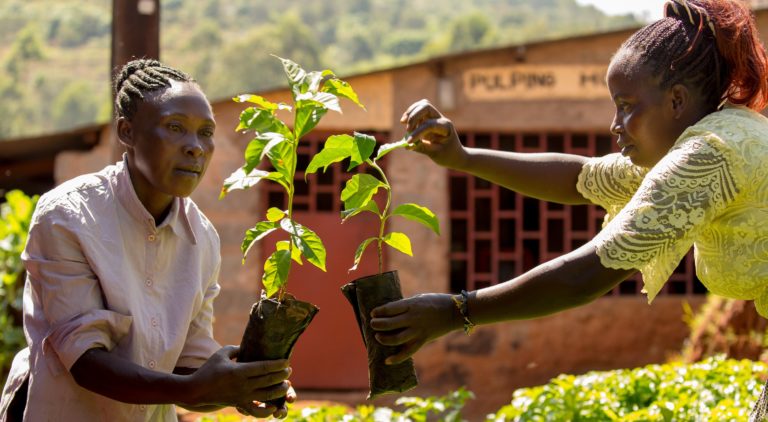 Farmers and the climate crisis: why COP26 is so important
Millions of farming families and their communities stand on the front line of a climate crisis that they have done the least to cause. Read why COP26 is so important.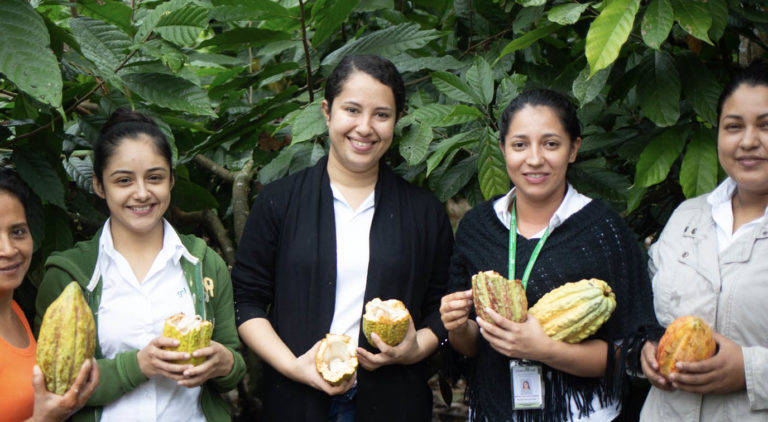 Farmers biting back at the climate crisis with Fairtrade cocoa
Read about the enterprising cocoa and coffee farmers in Honduras who have fought back against the climate crisis.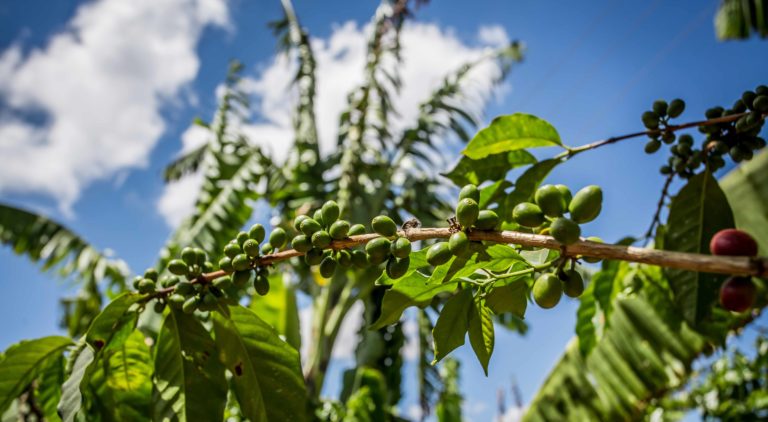 The Fairtrade coffee farmers learning to live with climate change
In the coffee-growing regions of East Africa, the weather has changed dramatically in recent times and this is where Fairtrade's Climate Academy comes in.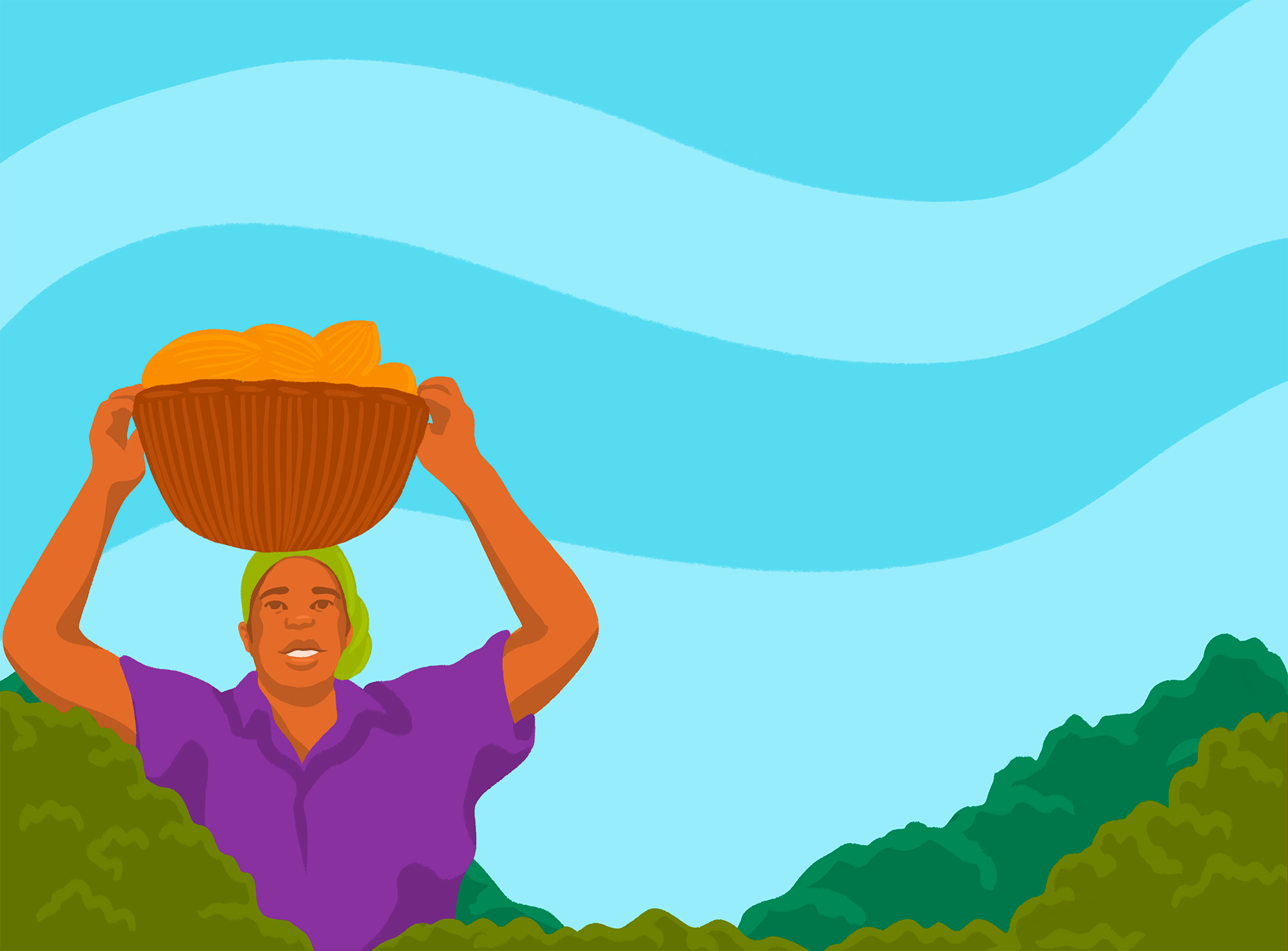 Support Fairtrade
If you'd like to support Fairtrade farmers and workers on the front line of the climate crisis, we welcome your donation.
Thank you.