Fairtrade Fortnight 2021 will take place from February 22 to March 7. Keep an eye on this page for updates to find out how your business can get involved.
In Fairtrade Fortnight 2021, we will highlight the growing challenges that climate change brings to farmers and workers in the communities Fairtrade works with. The facts are straightforward. Farmers and workers in the global south, who have done the least to contribute to climate change, are disproportionately affected. 
When is Fairtrade Fortnight?
Fairtrade Fortnight will run from Monday 22 February to Sunday 7 March 2021.
How can you get involved?
Here are four ways you can get involved with Fairtrade during Fairtrade Fortnight or any time you want to share your Fairtrade story with customers, clients or colleagues.
1. Use our Digital Assets to tell your Fairtrade Story
Tell your Fairtrade story online and in store using the resources in our Fairtrade Fortnight 2021 toolkit, which includes posters, illustrations and our new Choose the World you Want brand film. Download and use them on social media, in your newsletter, in store and more. When posting online, use the hashtag #FairtradeFortnight.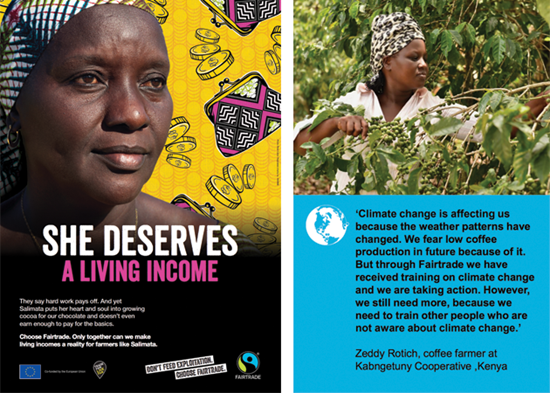 2. Hold a virtual event
We will be hosting a virtual online festival bringing together schools, universities, businesses, supporters, campaigners and farmers from across the world to choose the world they want.
You can be involved by letting us know about an event you are doing during Fairtrade Fortnight, and we will be able to add you to the line-up! More details on how to get involved will come in the new year.
You can also use this poster to help advertise your event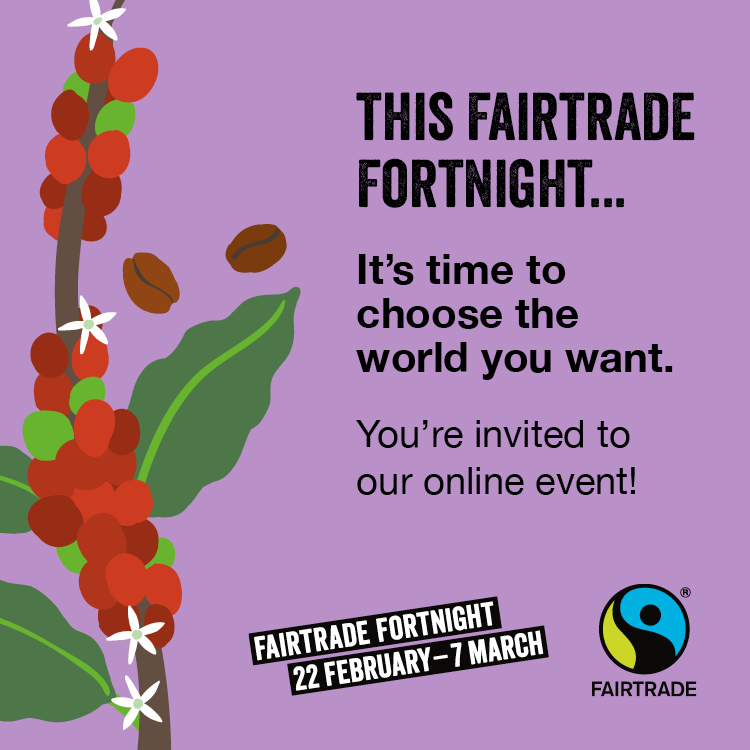 3. Let us know if you're doing anything else
Are you planning on doing anything else during fortnight? We would love to hear if you planned promotions, competitions, events or any other ways you will be celebrating Fairtrade Fortnight. Please let us know by emailing us at: commercial@fairtrade.org.uk
4. Sign up to our monthly newsletter for business: FAIR Comment
Stay up to date on Fairtrade Fortnight, future campaigns and events, industry trends and developments, opinion pieces and more.