by Katy O'Brien
Think you know Fairtrade? Here are 25 facts to test your knowledge.
1. Fairtrade was started in response to the dire struggles of Mexican coffee farmers following the collapse of world coffee prices in the late 1980s
From the 1960s until 1989, the coffee market was kept in reasonable balance of supply and demand in part due to the 1962 International Coffee Agreement (ICA) and subsequent agreements, signed by governments of producing and consuming countries. The ICA regulated much of global coffee trade through a system of export quotas and buffer stocks which largely maintained stable and remunerative prices to growers. The economic clauses of the ICA were suspended in 1989 because of abuse of the quota system and their incompatibility with prevalent free market economic policies. Controversial IMF and World Bank structural adjustment programmes (SAP) required governments of producing countries to privatise state-controlled industries such as the coffee sector and open them to competition from private traders ostensibly to improve efficiency. As a consequence, world coffee prices immediately dropped by half to less than 80 cents a pound.
The collapse of the International Coffee Agreement and subsequent price crash was a major factor in the launch of the first Fairtrade label, "Max Havelaar", under the initiative of the Dutch development agency Solidaridad. The first 'Fairtrade' coffee from Mexico was sold in Dutch supermarkets in 1989. It was branded Max Havelaar, after a fictional Dutch character who opposed the exploitation of coffee pickers in Dutch colonies.
2. Fairtrade Foundation – the UK arm of the Fairtrade movement – was established in 1992
Following continued appeals for fairness in trade from Mexican small-scale coffee farmers, the Fairtrade Foundation was established by CAFOD, Christian Aid, Oxfam, Traidcraft, the World Development Movement and the National Federation of Women's Institutes.
3. The first Fairtrade certified product was Green & Black's 'Maya Gold' chocolate bar
The chocolate bar, made with cocoa from Belize, was launched in 1994. It was followed shortly after by Cafédirect coffee, Percol coffee and Clipper tea.
4. 50% of Fairtrade is owned by farmers
The international Fairtrade system is governed by the General Assembly and the Board of Directors. The assembly combines 50 percent producer representation with 50 percent national Fairtrade organisation representation, and decides on membership issues, approves the annual accounts, and ratifies new Board members.
You can read more about the General Assembly here
5. Fairtrade works almost entirely with small-scale farmers
Fairtrade works mainly with small-scale farmers because they face particular disadvantages in the marketplace (due to the nature of small-scale farming) such as limited access to markets and limited information about price and quality. Fairtrade works with farmers to address these challenges through the Fairtrade Standards which are devised specifically for large-scale farms or small-scale producer organisations, in consultation with, among others, the workers and small-scale farmers.
Of the 1.9 million farmers and workers in the Fairtrade system in 2020, 91 percent were small-scale farmer organisations.
6. The now iconic Fairtrade symbol was launched in 2002 replacing the original interlocking F design
The Fairtrade graphic symbol was designed to represent the optimism of farmers and workers, linking the everyday determination of people working in challenging situations, with the aspiration of people everywhere. The blue sky of potential is connected to the green of growth, representative of the producer with an arm raised in celebration of human endeavour.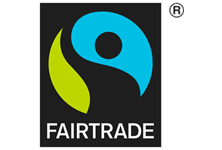 7. Products carrying the FAIRTRADE Mark must have adhered to rigorous rules aimed at protecting workers and the environment
Fairtrade sets social, economic and environmental standards that both companies and the farmers and workers must adhere to. For farmers and workers the standards include protection of workers' rights and the environment, for companies they include paying no less than the Fairtrade Minimum Price for a commodity, and payment of the additional Fairtrade Premium to the farming co-operatives, which they can invest in business or community projects of their own choice.
8. Fairtrade products are independently certified by FLOCERT
All Fairtrade producer organisations and companies are independently certified by an organisation called FLOCERT. By checking compliance with Fairtrade Standards, FLOCERT ensures that the relevant social and environmental standards are met for the raw materials and products that carry the FAIRTRADE Mark and that farmers and workers receive the Fairtrade Minimum Price and Fairtrade Premium.
FLOCERT auditors are highly qualified, usually based in the countries and regions where farmers and workers are located, and familiar with local cultures, languages and legal systems. Always check just how independent a scheme is. Who monitors the impact they have and how transparent are they? If you want more details on how you can assess different labels, visit ISEAL's 'Challenge the Label' microsite for some tools and tips.
9. Most Fairtrade products cannot be grown in the UK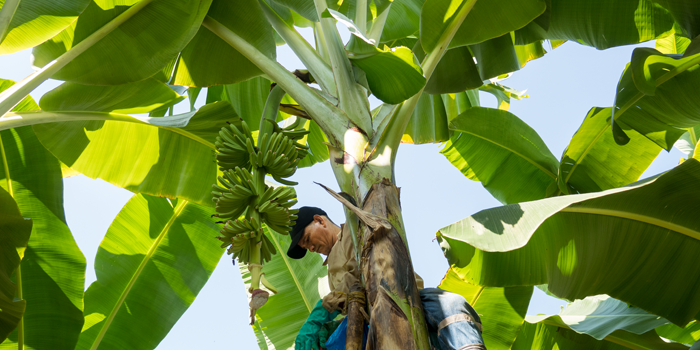 Fairtrade focuses mainly on products such as coffee and bananas that can't be grown in temperate climates or products that can't be grown in sufficient quantities in the EU to meet demand, for example oranges and honey.
10. There are over 6,000 Fairtrade products available to buy in UK shops
Think Fairtrade is just bananas, coffee and tea? Think again. You can also find Fairtrade ice cream, wine, flowers, spices, gold, massage oils, shaving oils, lipstick, hand balm, sun screen, face cream, face masks and even non-drinking coffee for enemas! And this isn't even the full list.
Explore more products on our Buying Fairtrade page.
11. One in three bananas bought in the UK is Fairtrade
The Fairtrade banana is a leading force in the fight for fairness. One in three bananas bought in the UK is Fairtrade, however that is not enough – banana farmers are still struggling to make ends meet. Waitrose & Partners, Ocado, Co-op, Sainsbury's and Booths sell ONLY Fairtrade bananas and many more stores have Fairtrade bananas on their shelves – just be sure to look for the Fairtrade label.
Watch this film about the difference your choice can make to banana farmers.
12. There is Fairtrade gold in some smartphones
Most smartphones contain a small amount of gold. Times that by the number of smartphones in the world and that is a lot of gold. Gold that has to be mined. This often involves dire working conditions, unfair pay, child labour and working with toxic chemicals that are harmful to human health and to the environment.
In 2011 Fairtrade launched a ground-breaking initiative to certify gold and precious metal, meaning miners in Fairtrade certified co-operatives receive a guaranteed Fairtrade Minimum Price and the additional Fairtrade Premium to invest in formalising and improving their mining and business practices. Certification means that the Fairtrade Standards must be met, providing a safe working environment, enforcement of women's rights and protecting the environment.
13. The impact of Fairtrade is proven
A 2018 study* found that Fairtrade supports the stabilisation of farmers' economic situations and strengthens awareness of environmentally friendly cultivation. The study also shows that climate change threatens small-scale agriculture and that challenges with wages continue for workers in flower and tea commercial farms where there is more to be done.
* Read full details in our 2018 Annual Report (pdf)
14. Fairtrade Premium sets Fairtrade apart from other certification schemes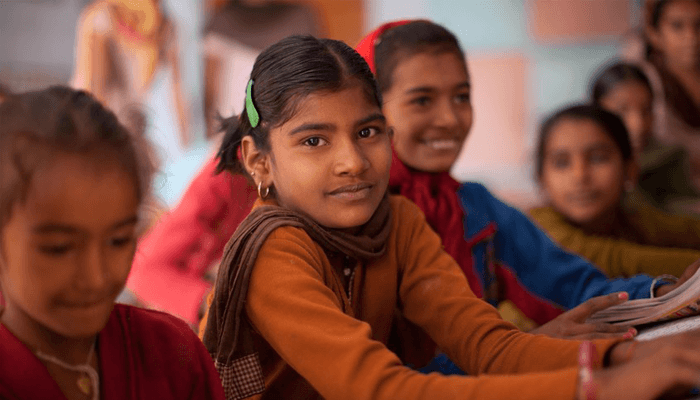 The Fairtrade Premium is an additional sum of money paid to the farming co-operatives, which goes into a communal fund for workers and farmers to use – as they choose – to improve their social, economic and environmental conditions. It is based on a percentage of the volume of produce sold. The amount of Premium farmers receive differs from product to product and across regions and is reviewed every three to four years.
In 2018, almost €34 million in Fairtrade Premium was generated by the UK market for Fairtrade farmers and workers. So when you buy a Fairtrade product, you know that you are supporting farmers and their communities.
The photo above shows students at a school supported by Premium payments, Rapar district, Gujarat.
15. In Fairtrade's first 25 years, shoppers generated 1 billion Euros in Fairtrade Premium for farmers and workers
In 2019 it was the 25-year anniversary of the first Fairtrade product in the UK. We estimate that over those 25 years Fairtrade farmers and workers received just over 1 billion Euros in Fairtrade Premium as additional funds to be invested in communities and businesses. Our fundamental empowerment principle means that the co-operatives decide themselves how best to spend that additional money.
16. 82% of UK consumers care about Fairtrade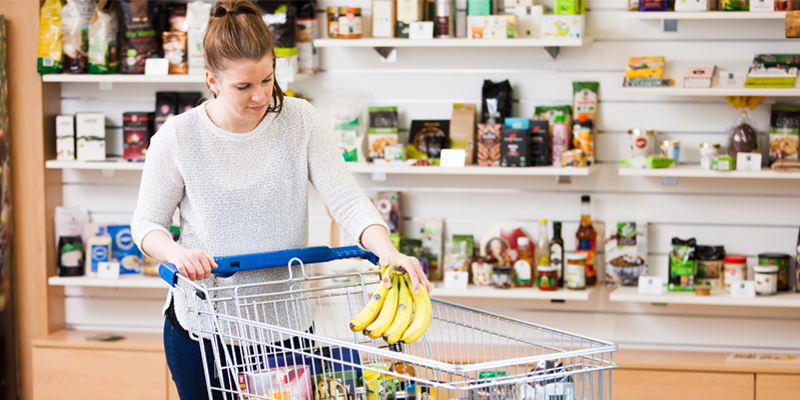 According to a Commscore study published in 2019, 84% of UK consumers believe in the importance of third-party certification with 82% caring about Fairtrade. This is important because there is still much work to be done in making trade fair and consumers play a crucial part in achieving this.
17. There are over 10,000 grassroots campaigning groups promoting Fairtrade in their local communities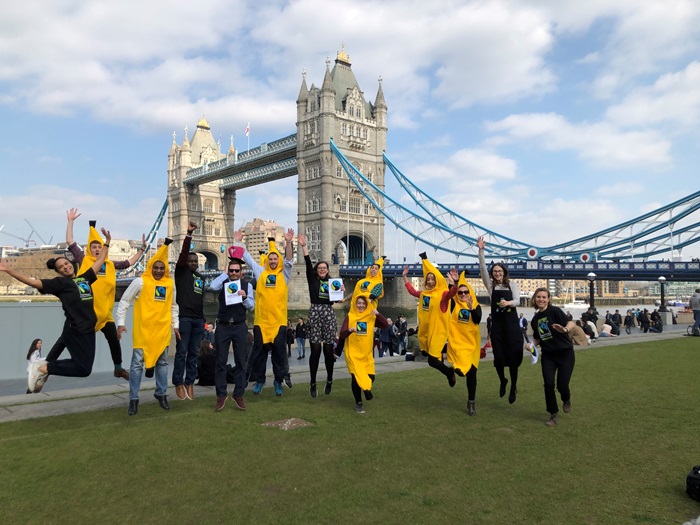 From Fairtrade Towns, Cities and Boroughs, to Fairtrade Schools and Universities, there are thousands of groups campaigning to make trade fair. In 2019 there were over 16,000 local events, 100,000 petition signatures, and 6,000 local media stories in the UK alone. But there are Fairtrade Towns popping up all over the world, from Canada to India. Interested in achieving Fairtrade status for your town/school/business?
Find out more about getting your community involved in Fairtrade
18. Fairtrade is a global organisation
There are over 20 Fairtrade organisations across Europe, Japan, North America, Mexico, Australia and NZ as well as networks of producer organisations from Asia, Africa, Latin America and the Caribbean. There are over 1.9 million farmers and workers in 1,880 producer organisations across 71 countries in the Fairtrade system.
Add to that the thousands of campaigner groups mentioned above and you have a truly global network of dedicated contributors.
Use our map to see where Fairtrade works
19. Fairtrade is fighting for a living income for cocoa farmers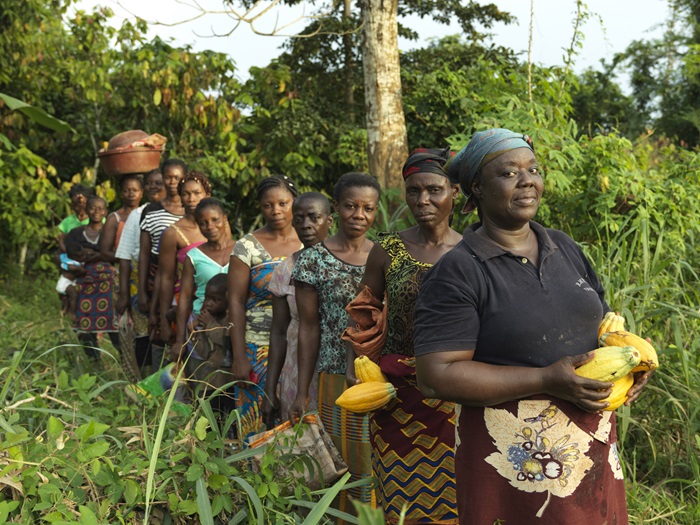 Only 3% of cocoa farmers in West Africa are able to earn a living income, meaning that most live in poverty or extreme poverty. A living income means enough money to live a decent life – enough money for food, medicine, clothing and education. The living income in Côte d'Ivoire where most cocoa is grown has been calculated as £1.97 a day, which is double what most currently earn. How can you help? Always choose Fairtrade chocolate, it's important that we increase demand for Fairtrade so that more farmers are able to benefit from the system.
The photo above is of Genevieve, on her farm in Côte d'Ivoire with fellow cocoa farmers, 2018.
20. Fairtrade is the first to require living wages be paid to garment workers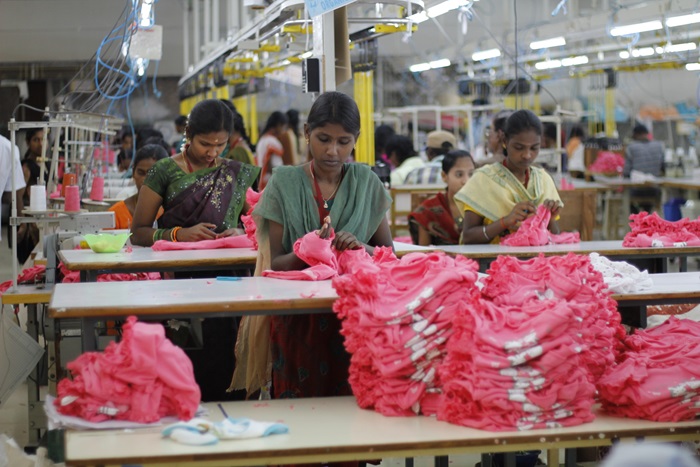 Fairtrade's Textile Standards are the first standard to require living wages to be paid to garment workers within a set time period (six years) and brand owners will also be contractually responsible for fair and long-term purchasing practices – essential for implementing wage increases. Overall, the standard aims to empower factory workers and enable them to tackle challenging working conditions.
See where you can buy Fairtrade clothes
21. Fairtrade farmers are already feeling the effects of climate change
Farmers say climate change is one of the main threats they face. Millions of farmers around the world who rely on agriculture for their livelihoods are among the worst affected. From drought and flooding to disease and pests, the effect the climate crisis is having on crops is, in some cases disastrous. Not only does it affect the farmers' livelihoods and communities, in future it could also mean world-wide food shortages.
Hear Ebrottié, a cocoa farmer from Côte d'Ivoire, talk about how the climate crisis is affecting his crops:
22. Choosing Fairtrade products helps to tackle the climate crisis
Fairtrade mainly certifies small-scale farmers who sign up to rigorous standards, which include environmental criteria such as, protecting the natural environment, banning the use of harmful pesticides, minimising the use of energy and water, especially from non-renewable sources, and making environmental protection part of farm management. Fairtrade also organises training for farmers so they can learn how to grow in harmony with the local environment and avoid creating monocultures. Many farmers and workers also invest their Fairtrade Premium – the extra money they get for selling on Fairtrade terms – in various projects aimed at developing local herbicides and drip irrigation. Fairtrade is a choice for nature, and a way of farming that safeguards both humans and the environment.
23. The environmental footprint of Fairtrade cotton is 5 times lower than conventional cotton
Only 13% of the world's cotton is produced sustainably. Cotton farmers rely heavily on pesticides to control the several hundred types of insects that attack cotton. Lots of these pesticides are extremely toxic to people and the environment and many are banned in Western countries. Although the cultivation area of cotton covers only 3% of the planet's agricultural land, its production consumes an estimated 16% of all insecticides and 7% of all herbicides. The environmental and social footprint of Fairtrade cotton is five times lower than conventional cotton farming when we include the externalities.
24. Over 50% of Fairtrade farmers choose to go organic
That's often because farmers see organic as a way to improve not just their livelihoods, but to support the environment and ensure that they and their workers are not exposed to harmful chemicals.
25. Fairtrade is about more than just fair pay
The Fairtrade Standards are set up to protect workers and the environment. Fair pay, workers' rights and decent working conditions are a big part of that. However there is more to the system than you might think. Thanks in part to the Fairtrade Premium (see fact 14), some amazing projects have been set up, often run in collaboration with commercial partners, including the Women's School of Leadership in Côte d'Ivoire and a similar women's empowerment programme in Ethiopia.
Read about the Women's School of Leadership
Find out how Fairtrade flowers are empowering women in Ethiopia
In addition to these programmes, Fairtrade lobbies government, drives awareness with the public and works to advise and input into companies' own schemes.
If this article has inspired you to support Fairtrade, see how you can get involved with Fairtrade.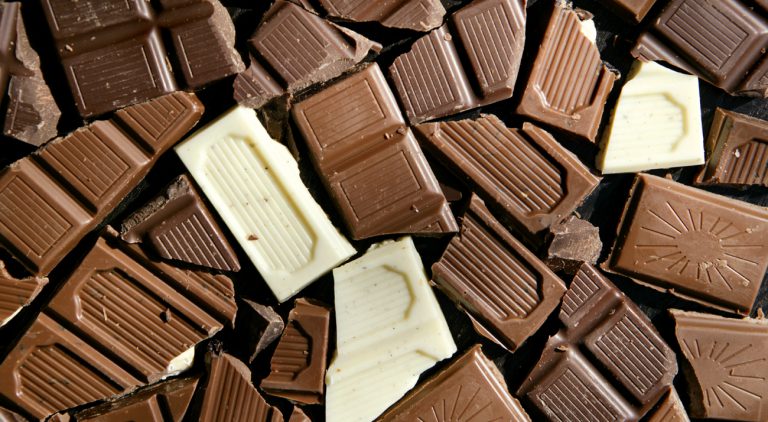 10 facts about Fairtrade chocolate
9 October, 2020
10 facts about Fairtrade chocolate. What was the first ever Fairtrade chocolate bar and where does cocoa grow? Read this to find out.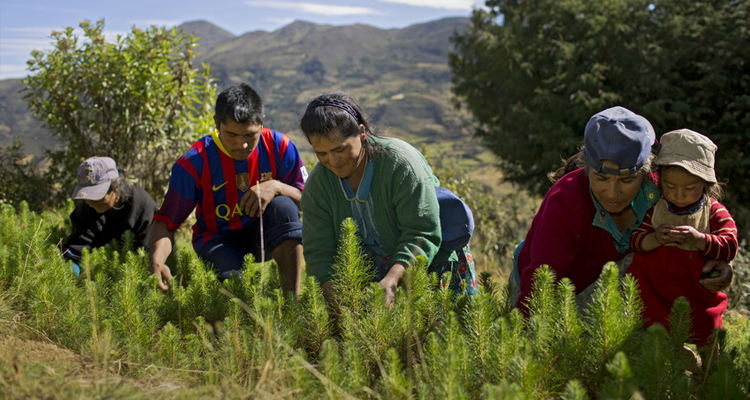 8 ways Fairtrade farmers protect the environment
4 June, 2018
Farmers say the climate emergency is one of the number one threats they face. Millions of farmers around the world who rely on agriculture for their livelihoods are among the worst affected.