We have a number of experts in international trade and development who can be contacted through the Fairtrade Foundation Media Team for comment or interview.
We can also put you in touch with Fairtrade producers, campaigners or commercial organisations.
Please contact the Media Team on +44 (0)20 7440 7692 or via media@fairtrade.org.uk.
Some of the key members of the organisation who can speak to the journalists are:
Michael Gidney, Chief Executive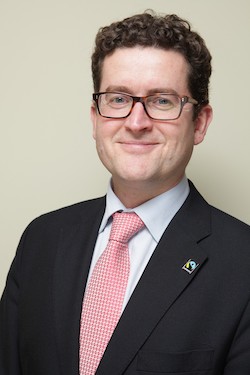 Michael has worked in international development for 20 years, with a particular focus on reducing poverty and developing small enterprise by helping producers identify and access markets. This has led him to believe that there is no better model for ending poverty than through enabling fairer trade and that Fairtrade, when it works well, can be transformational.
Before joining the Fairtrade Foundation in 2009 Michael spent eight years as Director of Policy at Traidcraft, where he led their research and advocacy programme on issues including international trade policy, corporate accountability, competition and responsible sourcing.
Nilufar verjee, Director of Public Engagement
Nilufar Verjee returned to the Fairtrade Foundation in July 2020 as Director of Public Engagement.
Tim Aldred, Head of Policy
Tim Aldred has been Head of Policy at the Fairtrade Foundation since 2013. His team works on public policy issues that impact on Fairtrade farmers, including the climate crisis, trade policy, business and human rights, and living incomes and living wages in agriculture. Tim was also formerly a board member at the Ethical Trading Initiative (ETI) until 2021.
Tim studied Chemical Engineering and Water Resource Management at Nottingham and Birmingham respectively, before beginning work in international development in Afghanistan in the mid-1990s. This was followed by 10 years with the humanitarian response team at CAFOD. He came to Fairtrade from Progressio, where he was Head of Policy and Communications.
Campaigns and groups
Spokespeople from the Campaigns Team are available to talk about national and regional campaigns and events, as well as Fairtrade towns, schools, faith groups and organisations. Please contact the Media Team on +44 (0)20 7440 7692 or via media@fairtrade.org.uk.