It's easy to forget when we're baking, that the ingredients we use have been grown in countries around the world – planted, tended, picked and cared-for by someone as part of their job. To think that they might not have been paid fairly for this work is almost unimaginable.
When you choose Fairtrade you can rest assured that the people who grew the food, drink or ingredients, were not just paid fairly for their work, but have access to training and other benefits including Fairtrade Premium (an additional sum of money paid to farming cooperatives), and that the products were grown sustainably and ethically in order to achieve Fairtrade status.
This means you can make a difference to the lives of others, just by baking a cake. Here is our run down of some of the Fairtrade ingredients available for your next life-changing bake.
Sugar
Tate and Lyle Golden Caster Sugar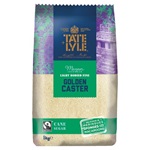 This Fairtrade sugar from Tate and Lyle is a pale golden sugar, with a delicate honeyed flavour. What's more, it's suitable for vegetarians and vegans. There are several other Fairtrade sugar variations available from Tate and Lyle, including preserving sugar, royal icing sugar and fondant icing sugar.
Find it in most major supermarkets. Look for the Fairtrade Mark.
Waitrose – Dark brown Muscovado Fairtrade sugar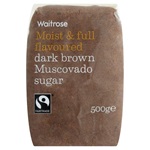 Waitrose has a range of Fairtrade sugars and this dark brown Muscovado has a beautiful rich flavour and will bring a delicious depth to your bakes. Other Fairtrade sugars from Waitrose include unrefined cane sugar, light brown Muscovado and dark brown soft sugar.
Buy in Waitrose stores or online
Tate and Lyle Fairtrade Icing Sugar or Fondant Icing Sugar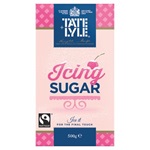 Essential for finishing any show-stopper, you can simply mix icing sugar with water or lemon juice, to produce a glossy glacé icing, or cream it together with soft butter to make a delicious butter cream filling or topping. For special occasion cakes, choose royal icing for piped and firmer results.
Find it in most major supermarkets. Look for the Fairtrade Mark.
Cocoa powder
Green & Blacks organic cocoa powder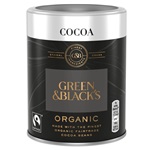 Made with Fairtrade certified cocoa beans, Green & Blacks organic cocoa powder has a complex flavour and is 'Dutched' to emphasise the robust chocolatey notes. Use it in your favourite chocolate recipe, and if there's any left over, you can drink it in a cup of hot milk while you wait for your goodies to come out of the oven!
Find it in most major supermarkets.
Spices
Steenbergs Organic Fairtrade Ground Cinnamon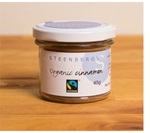 This delicious, organic cinnamon powder comes from the true cinnamon tree – Cinnamomum zeylanicum. It has a complex and fragrant citrus flavour that is full of exotic sweetness with hints of clove, nutmeg and sandalwood. As well as in savoury foods, cinnamon is great in sweet baking, such as spiced orange cake or ginger biscuits.
Steenbergs buys its organic Fairtrade spices from the Small Organic Farmers Association, a ground-breaking mutual of spice growers in Sri Lanka.
Bart Ingredients – Fairtrade organic ground ginger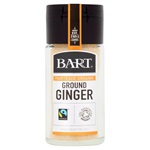 Another delicious, warming spice, Bart Fairtrade Organic Ground Ginger is grown by a small farmers' association in Sri Lanka. As well as a guaranteed fair price, the farmers receive a social premium to invest in improving farming methods and the quality of life of their families and communities.
Available in store and online from Waitrose, Ocado and Bart Ingredients.
Taylor and Colledge Fairtrade Organic Vanilla Bean Extract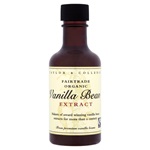 Make life a little sweeter when you choose Fairtrade vanilla. Taylor and Colledge Fairtrade Organic Vanilla Bean extract is made from the finest quality vanilla beans, is gluten and preservative free and made from Fairtrade certified ingredients, sourced from Fairtrade producers.
Available in store and online from Waitrose and Ocado, as well as health food shops.
Steenbergs Organic Fairtrade Vanilla Essence
Alternatively, Steenbergs Organic Fairtrade Vanilla Essence has no added sugar. They suggest adding it to mashed potato to make the ordinary very exciting… We haven't tried it, but if you do, let us know! Or you can stick to using it in a sponge cake or traditional vanilla ice cream.
Find it online on Steenbergs' website
Chocolate chips
Waitrose Cooks' Ingredients Chocolate Chips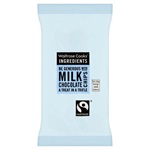 Available in milk, dark and white chocolate, these Fairtrade chocolate chips are perfect for stirring into cakes, folding into cookies, or sprinkling on top of pastries.
A must-have in any baker's kitchen! Available in store and online from Waitrose and Ocado.
Instant coffee
Percol Fairtrade Instant Coffee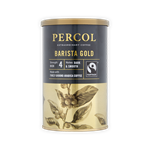 Coffee and walnut cake is one of the UK's favourite cakes. Make it Fairtrade and there's even more to love about it. Percol's Barista Gold is made from 100% Fairtrade Arabica beans, with a blend of 95% instant and 5% roast and ground coffee. It's full-bodied with notes of caramel and is perfect for adding to cake mix or butter icing for classic coffee cake flavours.
Available in Sainsbury's and Waitrose.
Nuts
Liberation Nuts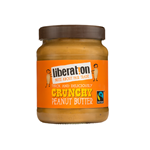 Liberation is nuts about Fairtrade! It's the UK's only Fairtrade, farmer-owned nut company and all the Liberation products carry the Fairtrade mark.
The range includes products such as almonds, cashews and crunchy peanut butter, so you too can go nuts for nuts! Liberation also pack their nuts for Sainsbury's and Tesco own brand Fairtrade nuts.
Ground almonds / almond flour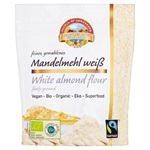 Pearls of Samarkand uses only the best, light and mildly aromatic tasting organic Fairtrade blanched almonds from three smallholder producer groups. Use in cakes and tarts for a moist gluten-free alternative to flour.
Buy Pearls of Samarkand's Fairtrade almonds from Ocado.
Zaytoun almonds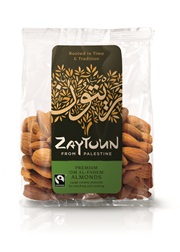 Zaytoun is a UK based social enterprise that delivered the world's first Fairtrade certified olive oil. It works specifically with producers in Palestine and these Fairtrade almonds are picked and cracked by hand. Harvested in late summer and sun-dried so that they are full of the season's sweetness. Grind them to add to a Bakewell tart or slice and toast and sprinkle on top of a pear and almond cake.
Try your hand at Zaytoun's yummy Fairtrade almond and dark chocolate cookies
Jam
Make life for farmers a little sweeter when you fill the middle of your sponge cake with Fairtrade jam. You can find Fairtrade jam in Marks and Spencer, Co-op, Traidcraft, and Sainsbury's "SO Organic" range has Fairtrade jam in strawberry and raspberry options.
Bananas
Everyone's favourite Fairtrade ingredient – bananas! Find out where to buy them on the link below and then give the banana cake recipe a go. Let us know how you get on. Post a photo on Twitter or Instagram using the #ChooseFairtrade hashtag.
Where to buy Fairtrade bananas
Tea
Making a tea loaf? Fairtrade tea is widely available. Or try this recipe: Green tea infused no-bake almond cookies recipe
Decorations
Maltesers

The best finish to your Fairtrade chocolate cake? How about our favourite chocolate treat with a crisp light honeycomb centre?
Maltesers make for a show-stopper topping every time!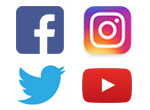 Support Fairtrade when you follow, share or like our social posts.

Sign up to email updates from Fairtrade to hear about products, petitions, competitions and more.