by Traidcraft
If you're a lover of baking, what better way to enjoy your Fairtrade ingredients than whipping them up into your favourite cake.
From golden honey and plump and juicy raisins from Chile, to creamy cashew nuts from Burkina Faso, unrefined sugar from Mauritius, dried apricots from Pakistan, succulent dates from Palestine and rich dark chocolate from central America, all are perfect for the most amazing culinary creation!
Mountain Fruits is a fair trade fruit and nut company in Pakistan working with isolated communities providing Traidcraft with juicy Hunza apricots and crunchy walnuts.
There are more than 5,000 growers in remote places across the Karakorum and Himalayan Mountain region where all year round many farming families still don't have access to clean water.
Over the years, thanks to the Fairtrade Premium, Mountain Fruits has been able to provide all sorts of benefits for remote rural communities, including books for community schools, a new playground, building a community hall and schools, water tanks, a generator and sewing machines. They have made a huge difference to people's lives.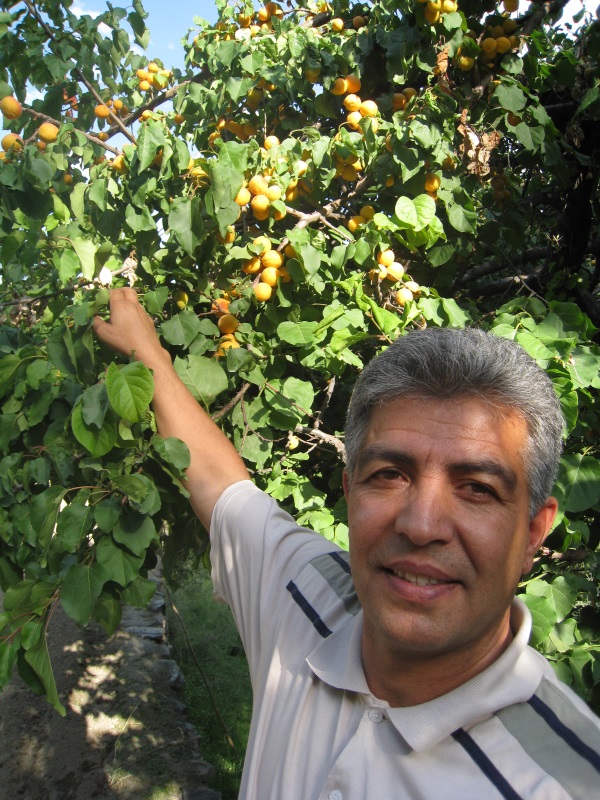 'Getting a Fairtrade deal for apricot farmers in these remote Himalayan valleys is a lifeline.' Sher Ghazi, Mountain Fruits
Traidcraft's mission is to work directly with smallholders or smaller scale producers & co-operatives to deliver products that improve lives by pioneering new products and doing business differently.
As well as our own range of Traidcraft products perfect for baking, we are proud to offer products from other businesses who share our vision of changing lives through trade including Cafédirect, Divine, Liberation and Zaytoun.
Don't just bake. Bake and make a difference. We believe that good food tastes better when you help to transform lives.
Buy Mountain Fruit products such as dried mango, walnuts and raisins on Traidcraft's online shop.
You might also like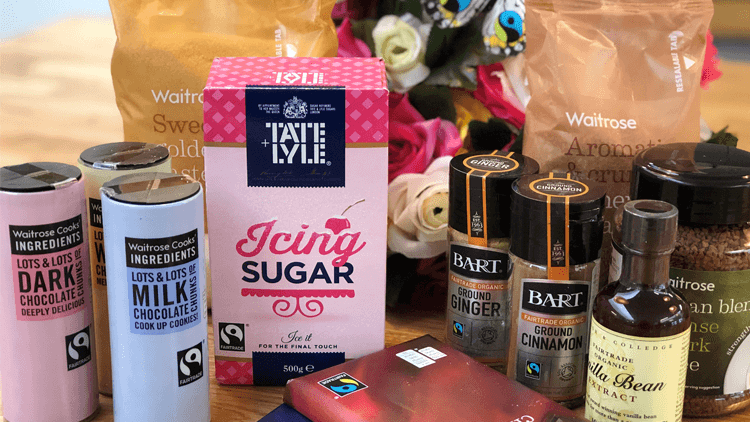 Bake a Difference with these 20 Fairtrade Baking Ingredients
23 February, 2019
It's easy to forget when we're baking, that the ingredients we use have been grown in countries around the world – planted, tended, picked and cared-for by someone as part of their job. To think that they might not have been paid fairly for this work is almost unimaginable.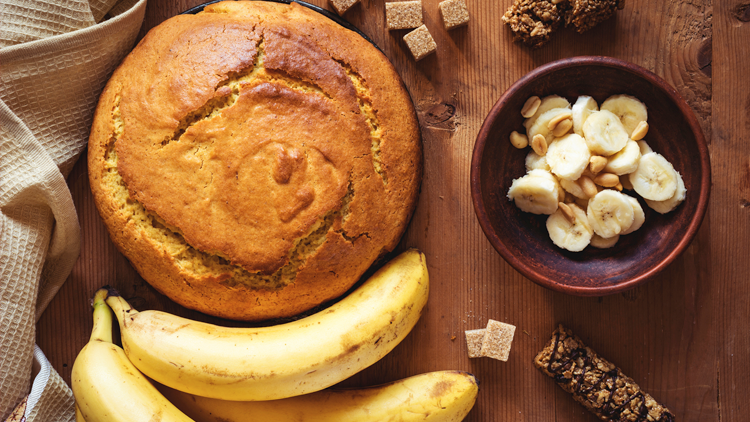 Fairtrade Banana Cake Recipe
2 January, 2019
Gather your ingredients, then stir, mix and mash your way to tasty goodnes. Follow this easy-peasy recipe and get stuck in!