Don't miss: In discussion with fairtrade farmers, sunday 11:30 am (FREE)
Two Kenyan Fairtrade farmers on the front line of the climate crisis, join us on Zoom for a conversation with Fairtrade Foundation CEO Michael Gidney.
A festival of climate, fairtrade and you
22 February to 7 March 2021
Farmers behind our food are on the front line of the climate crisis. But there's hope. Join our global community during Fairtrade Fortnight 2021 for a free festival of online events and activities to entertain, educate and inspire us all to choose the world we want to see…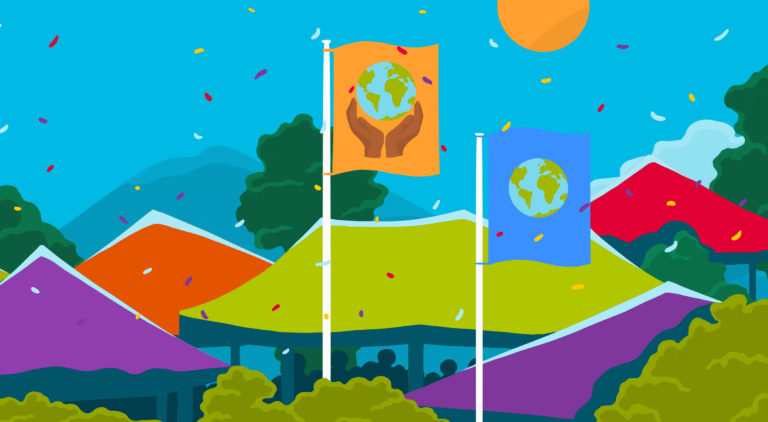 4 March 6:00 pm | Zoom

COP26: Why this is the year for ambition and how youth are leading the way?
Host: Mock COP The Climate Coalition
As part of Fairtrade Fortnight 2021, join The Climate Coalition to hear about the dynamics, both in the UK and abroad, that could finally unite the world around climate action. We will also hear from some youth organisers of Mock COP26, a virtual youth-led event organised last year to fill the void left by the postponed COP26 event.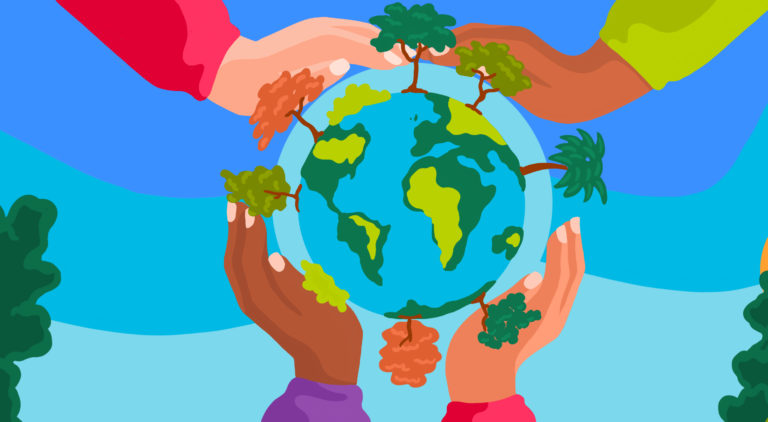 4 March 5:00 pm | Zoom

How will you reboot the future of food? Inspiring climate action in the classroom
Host: Reboot the Future
Reboot the Future have teamed up with environmentalist Jonathon Porritt to create a new campaign filling young people with a sense of creativity, optimism and joy, and inspiring them to take action for a better future. Get a sneak peak of their new classroom resources and join them in conversation with Fairtrade Foundation's CEO Mike Gidney to look at how our choices around food can help to reboot the future.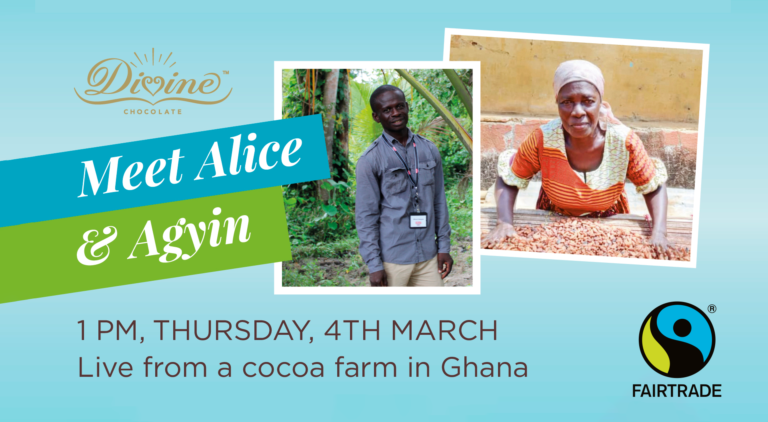 4 March 1:00 pm | Zoom

Meet Alice and Agyin, Fairtrade cocoa farmers from Ghana
Host: Divine Chocolate
Join Divine Chocolate on Thursday 4 March to meet Alice and Agyin, live from a cocoa farm in Ghana. Hear about their lives, how climate change is impacting their ability to farm and how Fairtrade is supporting them in mitigating the effects of changing and unpredictable weather patterns. You will also have the opportunity to ask them questions.
Fairtrade Fortnight Resources
Enjoying the festival?
If you'd like to support Fairtrade farmers and workers on the front line of the climate crisis, we welcome your donation.
Thank you.