Feeling lucky? You're in the right place. Take a look at the competitions and exclusive offers from some of our Fairtrade friends, running throughout Fairtrade Fortnight.
browse all offers and Promotions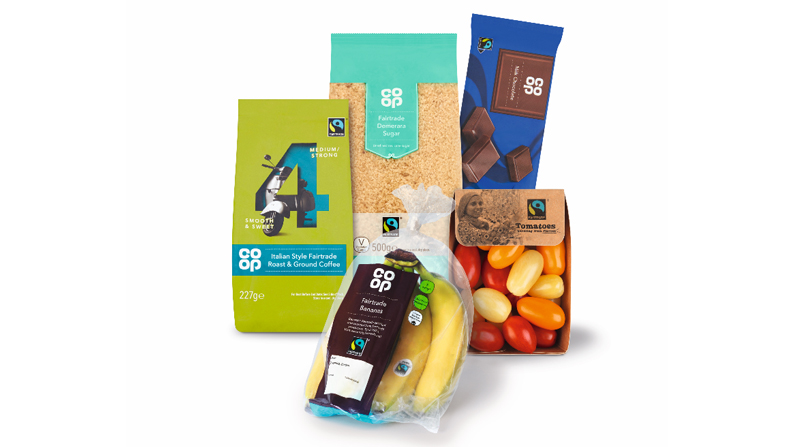 Co-op
Co-op has championed Fairtrade for over 25 years. 100% of Co-op tea, coffee, bananas, cocoa, bagged sugar and African roses are Fairtrade, and Co-op is the world's largest seller of Fairtrade wine. To celebrate Fairtrade Fortnight, Co-op has exciting promotions on Fairtrade products including the new Ben & Jerry's Peace Pop Choc Sticks, a variety of award-winning Fairtrade wines, bananas, coffee and confectionery. Remember that every Fairtrade purchase you make, you do the right thing by both people and the planet. Change lives with us by visiting your local store, or online.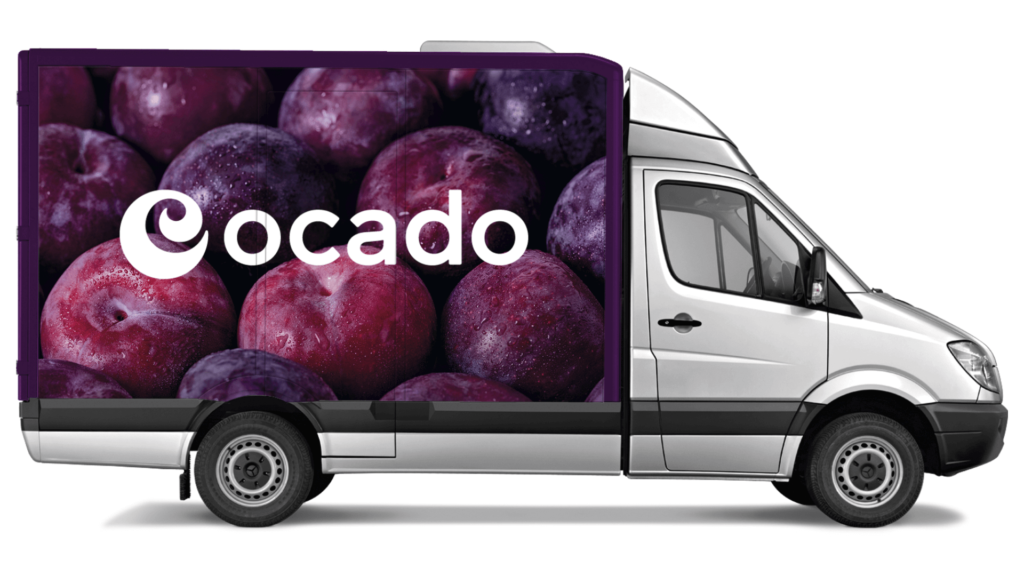 Ocado
Ocado was the first UK retailer to have an exclusive Fairtrade online aisle, filled with hundreds of Fairtrade products. As well as stocking an extensive list of Fairtrade brands, from Tony's Chocolonely to Ben & Jerry's, Clipper and CRU Kafe, 100% of Ocado's own-label bananas are Fairtrade. This Fairtrade Fortnight, Ocado is offering deals across a range of Fairtrade products.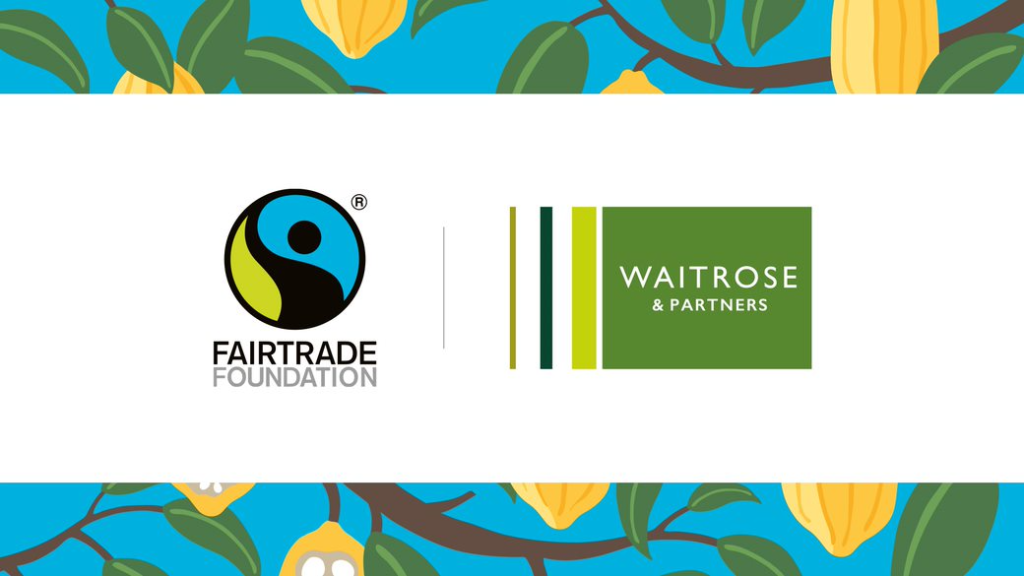 Waitrose
Waitrose has championed Fairtrade since 1994 when it was one of the first retailers to stock Fairtrade products. It now has the largest range of Fairtrade products of any UK supermarket. Not only is all Waitrose tea, coffee, bananas and sugar Fairtrade, but in 2020 they converted all of the cocoa in their confectionery to Fairtrade too, so it's easier than ever to bake fair. This Fairtrade Fortnight, patisserie chef and chocolatier Will Torrent will be launching an exciting competition on his Instagram page where you can win a hamper of Fairtrade goodies!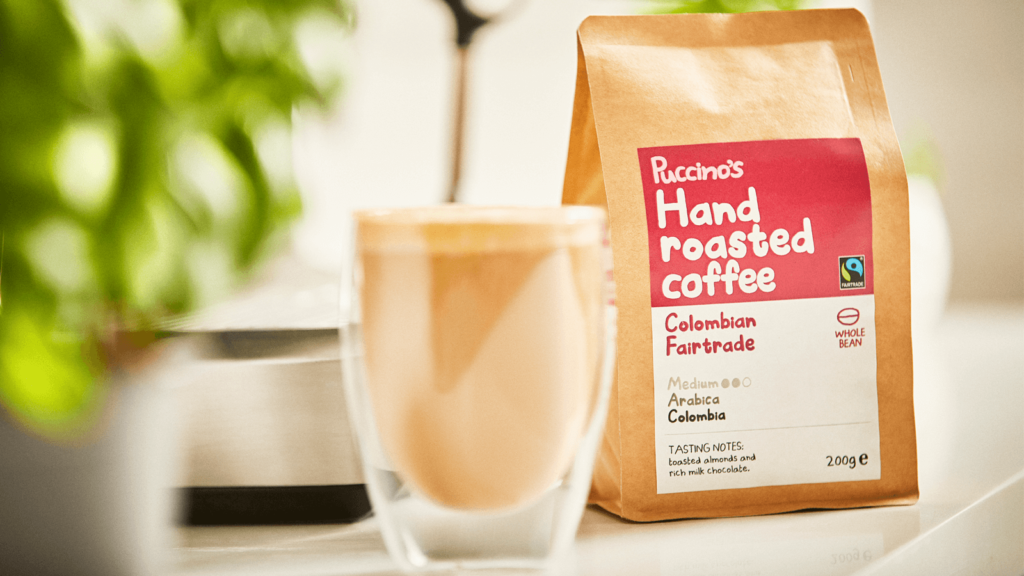 Puccino's
To celebrate Fairtrade Fortnight 2021, Puccino's is offering a 15% discount on its 'Colombian Fairtrade' coffee when you use code: FAIRTRADE at checkout! This single-origin arabica is a smooth, well balanced coffee which holds an amazing nutty, chocolatey flavour accompanied by a beautiful floral aroma. Offer valid: 22 February 2021 – 7 March 2021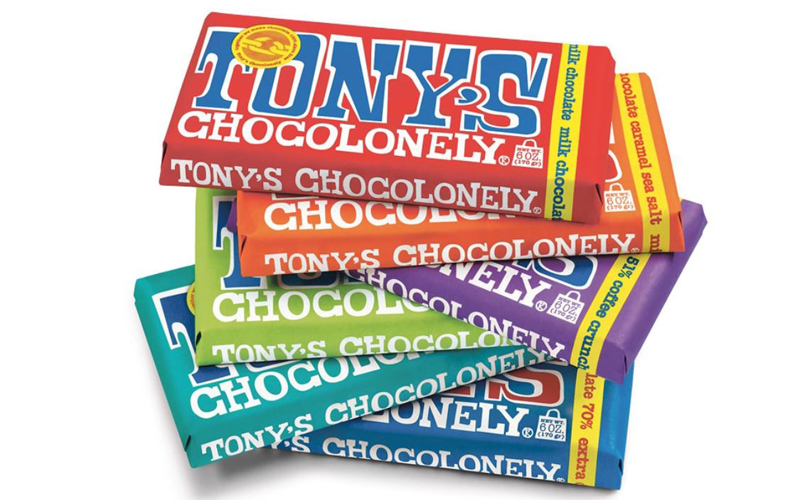 Tony's Chocolonely
Tony's small bars will be on promotion at £1 in Sainsbury's from 10 February – 2 March (good for portion control!). And in Waitrose the 180g bars will be on promotion at £3 from 15 February – 2 March.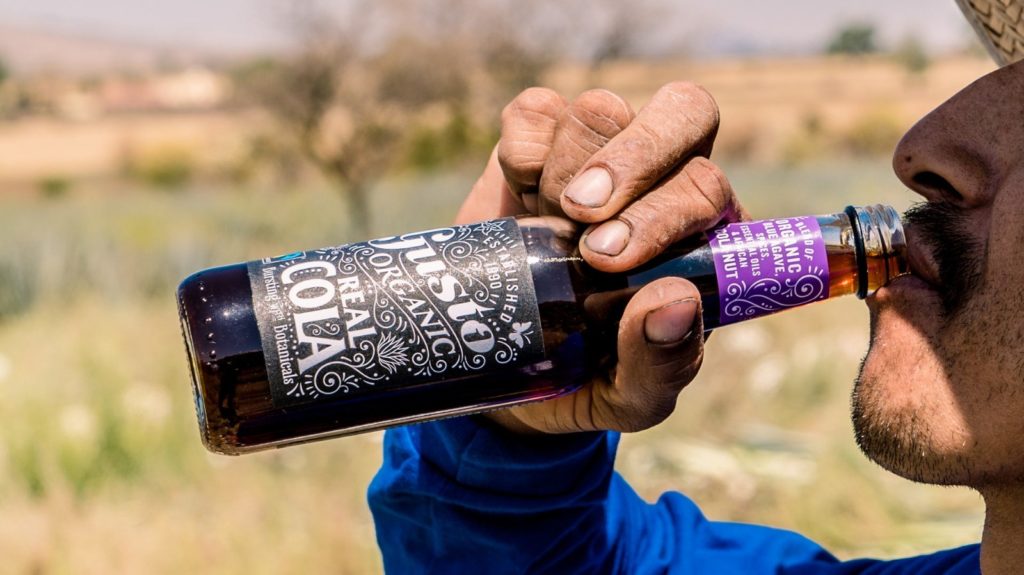 Gusto
To celebrate Fairtrade Fortnight Gusto is offering 15% off our delicious Fairtrade Gusto Organic drinks between 22 February – 7 March 2021 via The Gusto Store with code: FAIR21. We will also be running other Fairtrade initiatives on our social feeds. Follow us @gustoorganic and #gustoorganic. Gusto Organic remain committed to producing drinks lower on calorie, free from refined sugar and with the ethical provenance of our ingredients as integral to our formulation.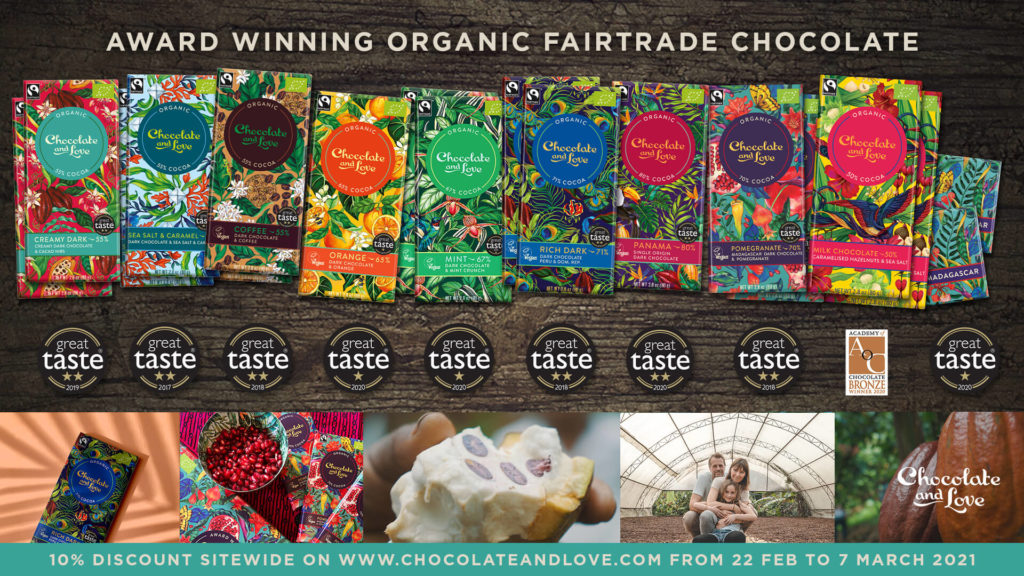 Chocolate and Love
Chocolate and Love is a family-run business making award-winning organic chocolate. Chocolate and Love cacao beans are fully traceable Fairtrade certified beans sourced directly from co-operatives in Peru, the Dominican Republic, Panama and Madagascar. Fairtrade provides support for cacao farmers, fairer wages and focuses on global issues like climate change. Chocolate and Love is proud to work with Fairtrade certified co-operatives. Chocolate and Love is running a site-wide 10% off discount during Fairtrade Fortnight. Use discount code: FF2021 at checkout. UK online sales only.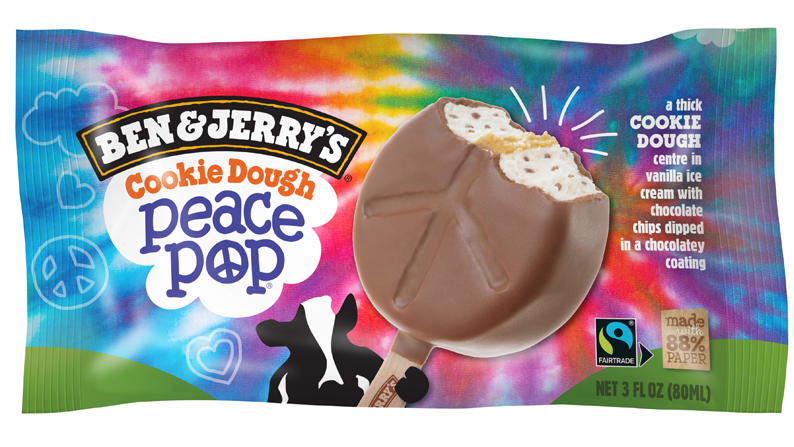 Ben & Jerry's
As long-term partners of Fairtrade, Ben & Jerry's are committed to economic and climate justice for all. This Fairtrade Fortnight, Co-op introduces the all-new Ben & Jerry's Cookie Dough Peace Pop. What's more, you can find the multipack offer at an exclusive Co-op members offer price of £2.50. The Cookie Dough Peace Pop is Fairtrade vanilla ice cream, with chocolate chips and a Cookie Dough-inspired centre – covered in a chocolatey coating and popped on a stick. Visit your local Co-op to try it today!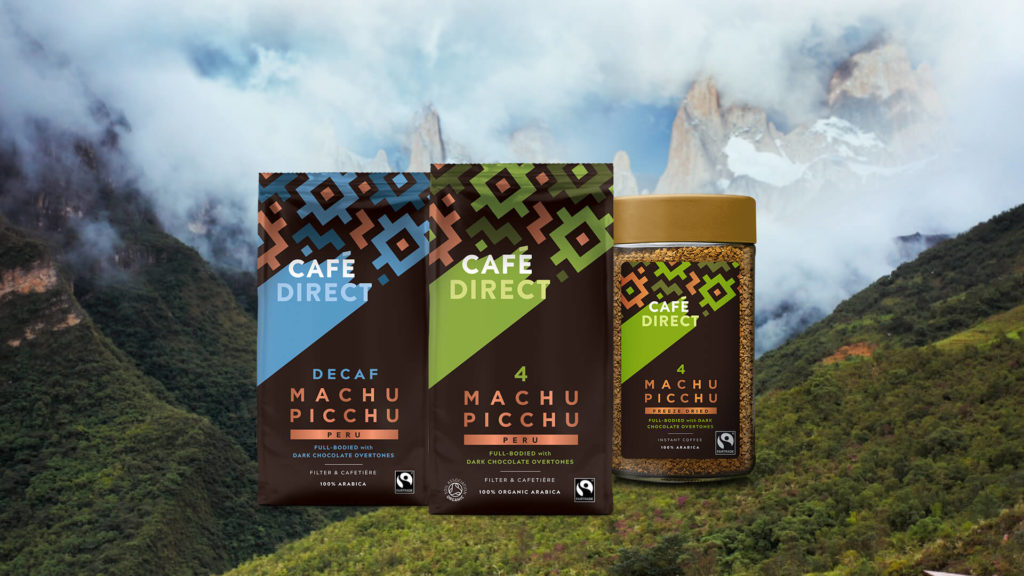 Cafédirect
In celebration of the truly spectacular Machu Picchu range, Cafédirect is giving away a Sage Barista Express machine plus many more prizes. Cafédirect works alongside Producers Direct, a grower-led charity to empower growers to invest Fairtrade Premium into regenerative agricultural and climate resilient strategies.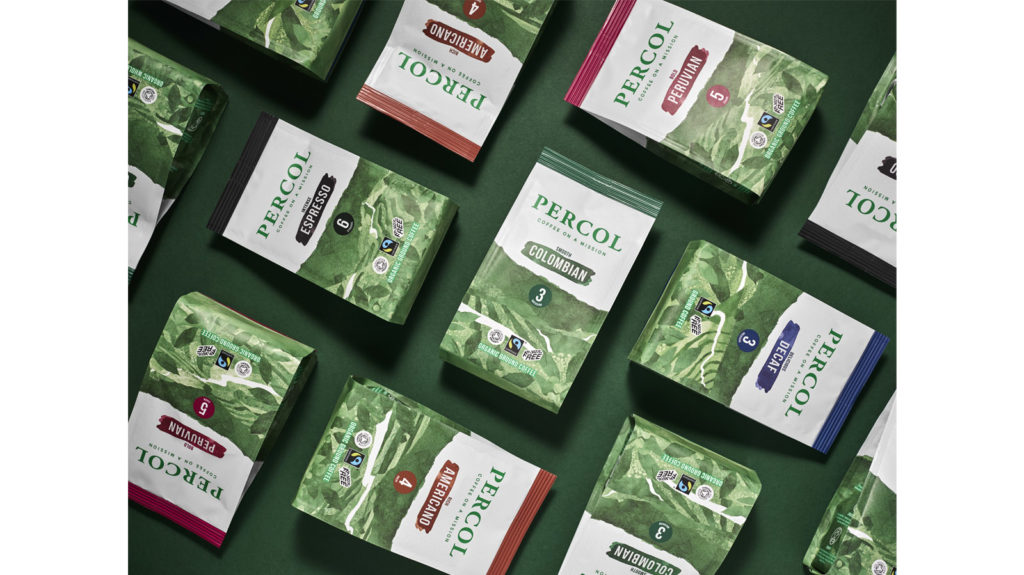 Percol
Percol was the first ground coffee to be Fairtrade certified. Percol is also the UK's first coffee company to go plastic-free and is carbon-neutral certified, so they're not causing a negative impact on our planet. Follow Percol on Instagram and keep an eye out for the many exciting competitions they will feature in throughout Fairtrade Fortnight. Finally, don't forget to sign up for a Live Fair Box to receive their delicious coffee at home. Here's to crafting coffee with a conscience!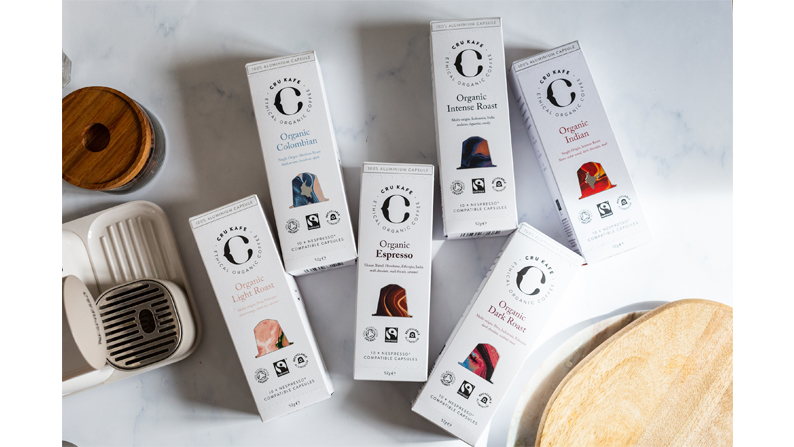 Cru Kafe
CRU Kafe makes ethical, Organic coffee. For them, Fairtrade is a way to guarantee their producers receive at least the Fairtrade Minimum Price for their coffee whilst tackling the issues of climate change. Fairtrade helps CRU create a sustainable, more secure future for many of the farmers they work with. Stay tuned on CRU's Instagram page for a competition during Fortnight and a round-up competition on 15 March to win delicious CRU Kafe coffee.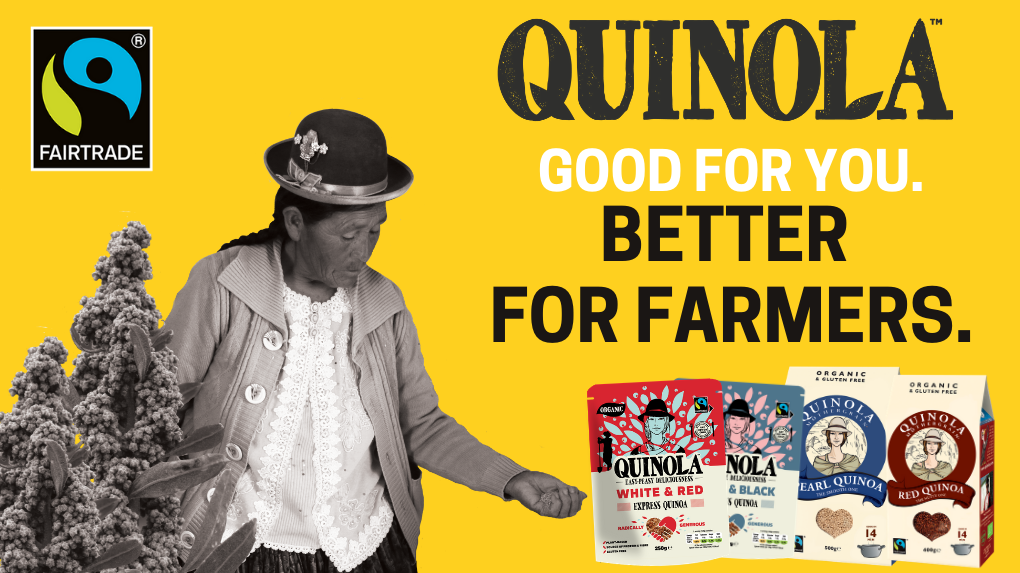 Quinola
The people at Quinola know the farmers and the families that grow the quinoa grains in Coopain and Cagma on the Peruvian Altiplano. Through Fairtrade, they can ensure farmers are treated fairly, have an equal say in decision-making and earn a sustainable income. To celebrate Fairtrade Fortnight, Quinola is offering you the chance to win some delicious Fairtrade quinoa. Click the link below to find out more.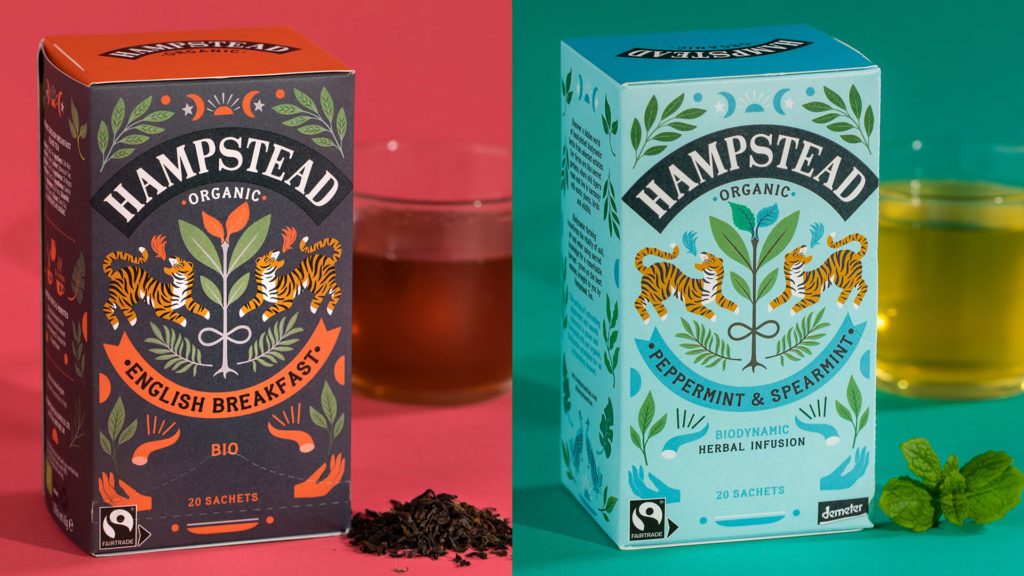 HAmpstead Tea
Hampstead Organic Tea is offering 20% off site-wide with code FAIR2021 from 22 February to 7 March. Hampstead Tea is an organic tea company dedicated to providing tea with a positive impact. Compostable tea bags, plastic-free packaging, sustainable sourcing, biodynamic and Fairtrade – their teas are as delicious as they are ethical. To celebrate Fairtrade Fortnight you can get 20% off with code: FAIR2021.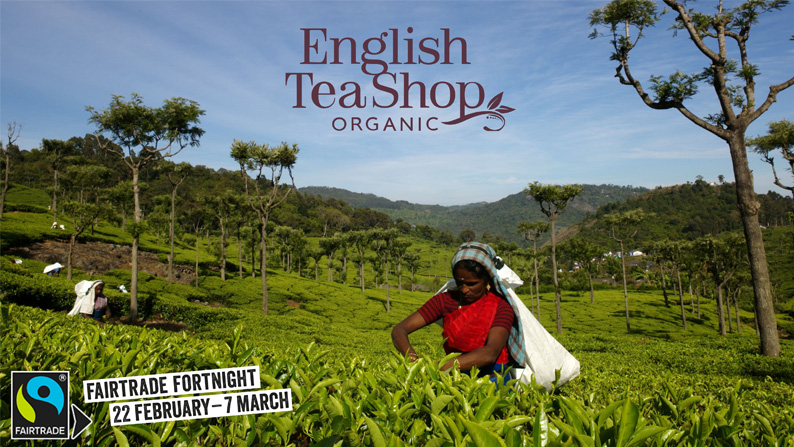 English Tea Shop
To celebrate Fairtrade Fortnight 2021, our friends at English Tea Shop are hosting a competition to shine a light on the importance of Fairtrade. English Tea Shop prides itself on ensuring the tea-making communities, or as it's known in their native language 'Prajava', are treated with the recognition they deserve. Head on over to their social media pages @ETSteas to find out more and for your chance to win a hamper of Fairtrade teas.
Traidcraft
Win £50 to spend on Traidcraft's online shop. Enter by signing up to their mailing list. You can also win a bundle of Fairtrade goodies on Traidcraft's Instagram channel (@traidcraft).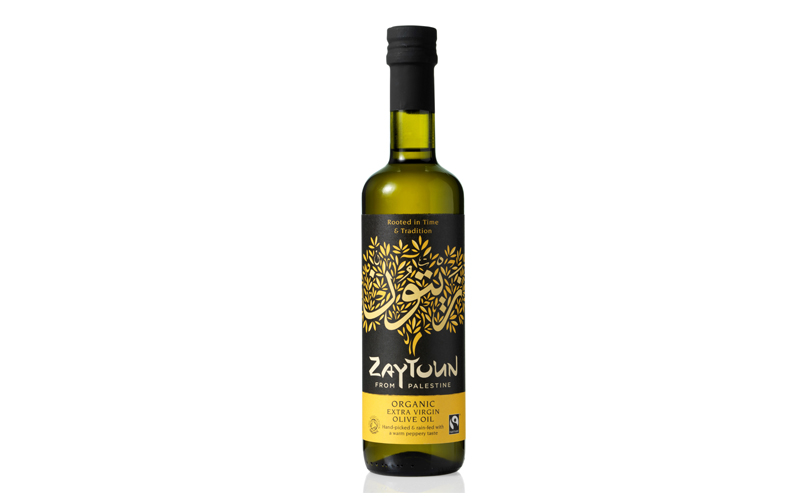 Zaytoun
Fairtrade supports a livelihood with dignity for thousands of Palestinian farmers who grow their produce by hand. It means they don't need to look for other work to support their families. In the face of climate change, your purchase means they can stay on their land and quickly adapt their farming practices to shifting seasonal patterns. Farmer Haj Rafeeq Hussein is proud of his olive oil, and knows that his Fairtrade customers remain steadfast, even when rains fail and yields fluctuate. Choose Fairtrade Palestinian this Fairtrade Fortnight, with 20% off our Fairtrade olive oil and almonds from Oxfam's online shop.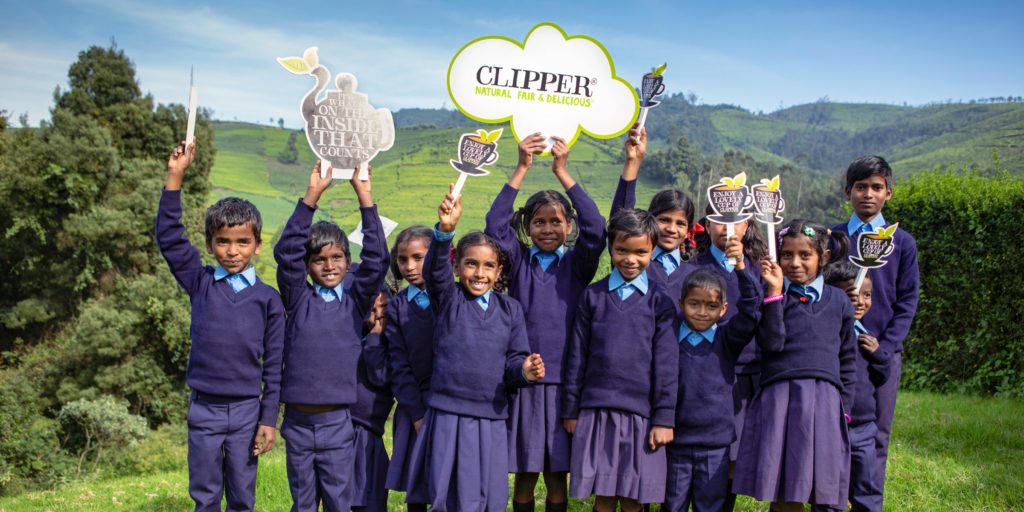 Clipper
Clipper is committed to having a positive impact on people and planet, which is why many Clipper teas are Fairtrade and have been for the past 25 years! When you buy Fairtrade tea, it enables greater security, equality and opportunities for the farmers, pluckers and their families and communities. To celebrate Fairtrade Fortnight, Clipper is giving away 10 exclusive hampers, packed full of delicious Fairtrade Clipper teas! Head over to Clipper's Instagram channel to enter.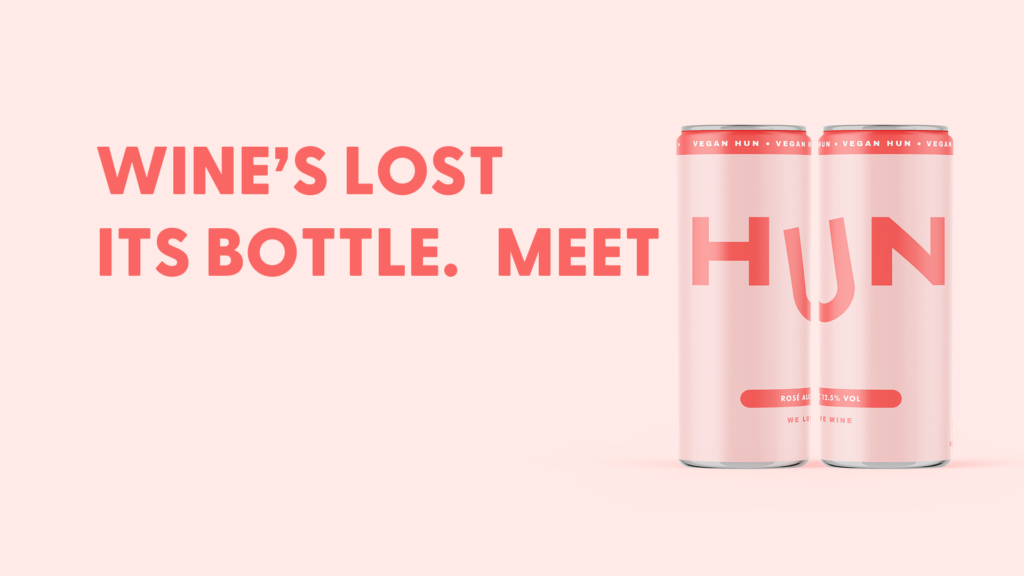 Hun Wines
Hey HUNs, this Fairtrade Fortnight HUN is giving you 20% off across its website with code: FAIRTRADEHUN so that you can enjoy delicious wine and most importantly support Fairtrade farmers in Stellenbosch, South Africa to continue to produce and fight the current climate change battles through your purchases.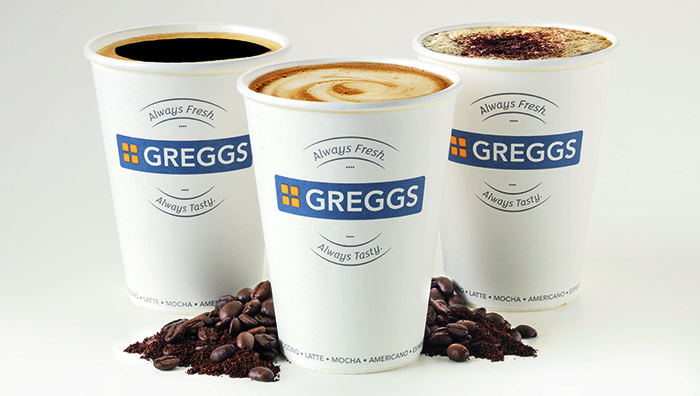 Greggs
Greggs has sourced its coffee, tea, fruit juices, cocoa beans and sugar from Fairtrade farmers for 16 years, supporting them, their families, and their communities. Over the years, it has sourced 11 million kg of coffee beans – that's enough for over a billion espressos! A little morning pick-me-up in the UK that gives a long-term boost to the hardworking people of Peru, Colombia and Tanzania. To celebrate Fairtrade Fortnight, Greggs is giving away a £50 Greggs High Roller Gift Card to one lucky winner.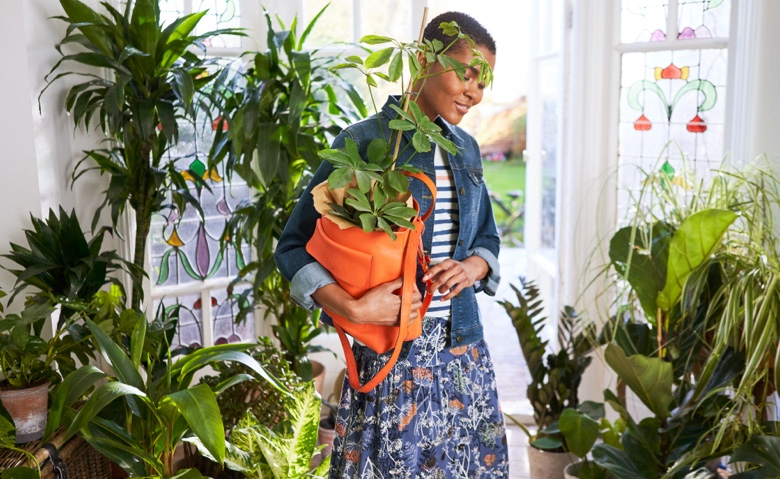 White Stuff
Doing good tastes good! White Stuff is giving away a year's supply of Divine Chocolate. All you have to do is enter via their website to be in with a chance of winning. From Fairtrade to Organic, White Stuff is committed to using only sustainably sourced cotton by 2024 because the way it's produced matters. White Stuff is the only UK retailer to commit to the Fairtrade Sourced Cotton model and has agreed to increase the amount of Fairtrade cotton sourced each year.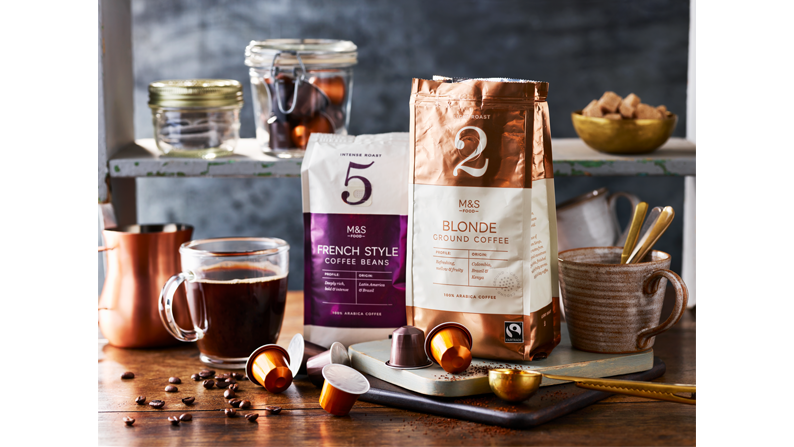 M&S
100% Fairtrade. Always. From the highest quality beans. From instant GOLD coffee, to a new Blonde, all-day drinking blend, and limited edition single origin beans, all M&S whole bean and ground coffee is Fairtrade, ethically sourced from around the world. M&S uses 100% arabica, specialty-grade beans for guaranteed freshness and delicious flavour in every cup, every time. Find out more about the new Blonde and single origin coffees and how they have exclusively worked with Fairtrade coffee producers since 2006.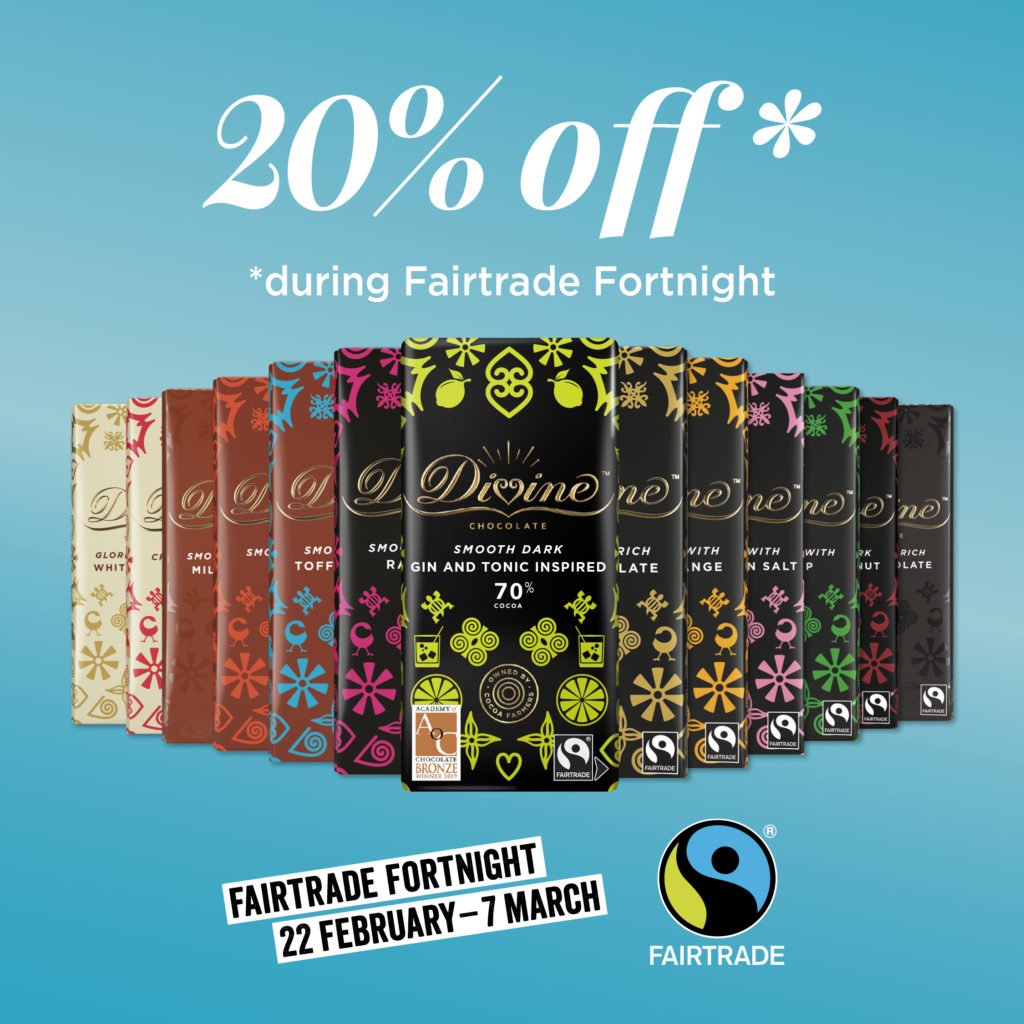 Divine
From award-winning chocolate to an innovative business model that champions farmers, Divine is committed to doing business differently. Get 20% off Divine chocolate bars and baking range during Fairtrade Fortnight on their online shop.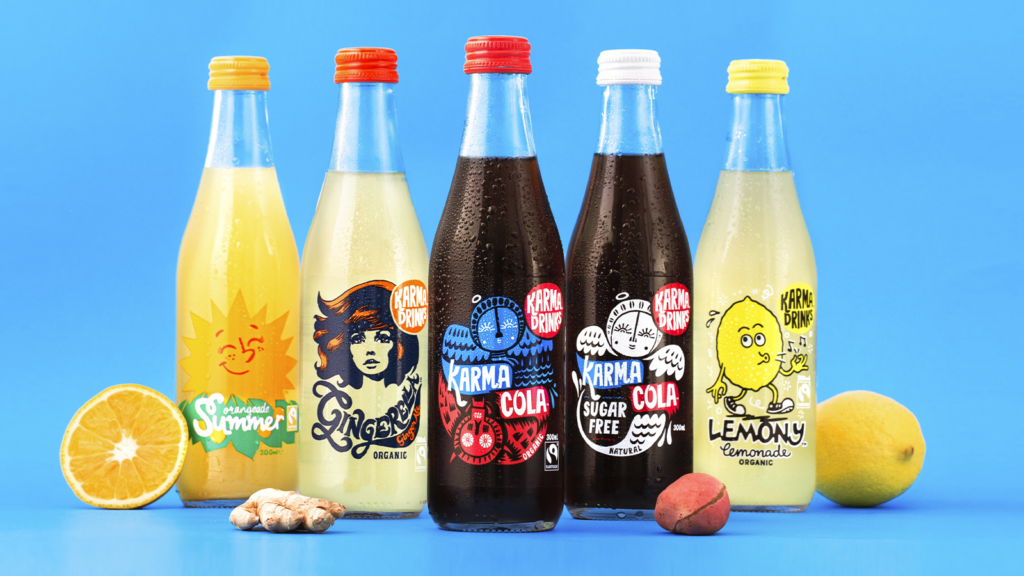 Karma Drinks
The people at Karma Drinks believe that something as frivolous as a fizzy drink can be a force for good. They believe that what we drink should not only taste good, but be good to the planet, good for the people who grow the ingredients and good for you. Karma Drinks has long-standing relationships with its growing communities and works with Fairtrade to source its sugar. What's more, 1% of each drink purchased goes straight to The Karma Foundation. Get 10% off Karma Drinks during Fairtrade Fortnight. Call it Karma.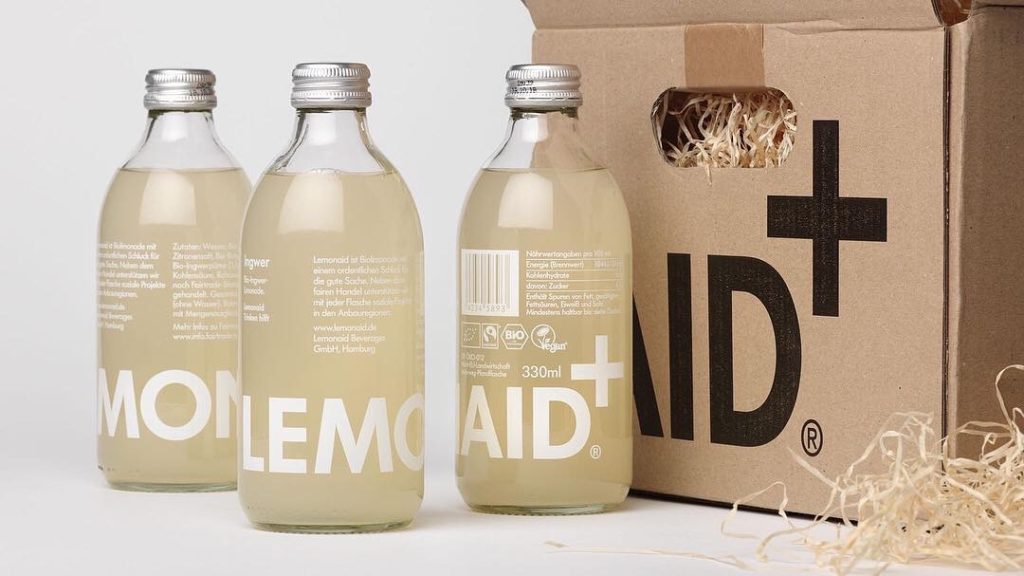 LEMONAID & CHARITEA
Ethical soft drinks brands Lemonaid and ChariTea are celebrating the farmers and workers who grow the Fairtrade ingredients that go into their organic lemonades and iced teas. Enter code FAIRTRADEFORTNIGHT to get 20% off the entire range on their brand new online store. What's more, every bottle sold donates 5p to the Lemonaid and ChariTea Foundation, with over £4 million raised for social projects in the growing regions.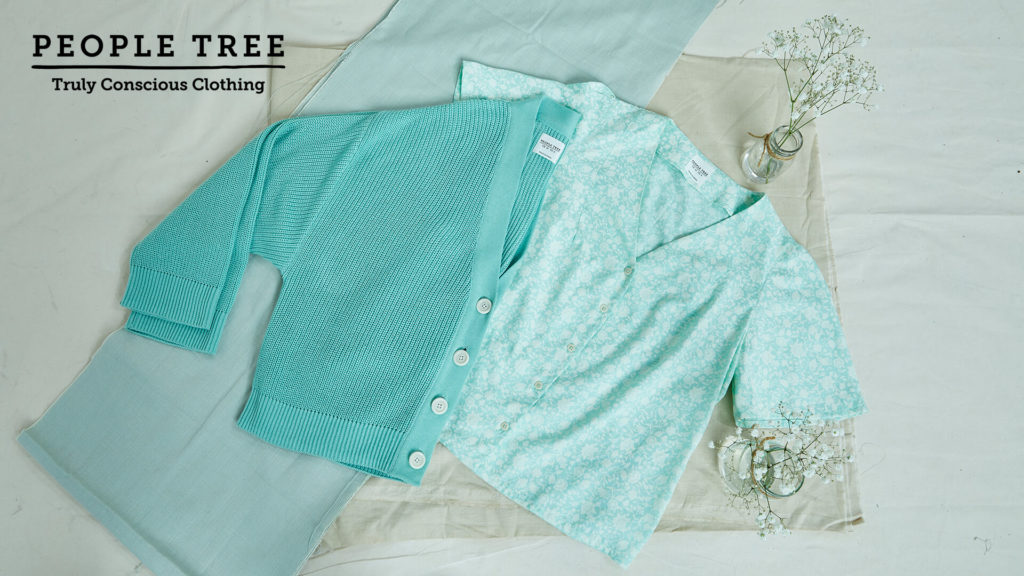 People Tree
People Tree are offering 20% off their collection online, for a limited period. The discounts do not affect the producers and their wages or livelihood. Instead, by running this type of promotion, People Tree are able to generate extra revenue, which they invest in their producer partners, so they can begin work on their next collection. Simply use code PTFAIR20 at the checkout.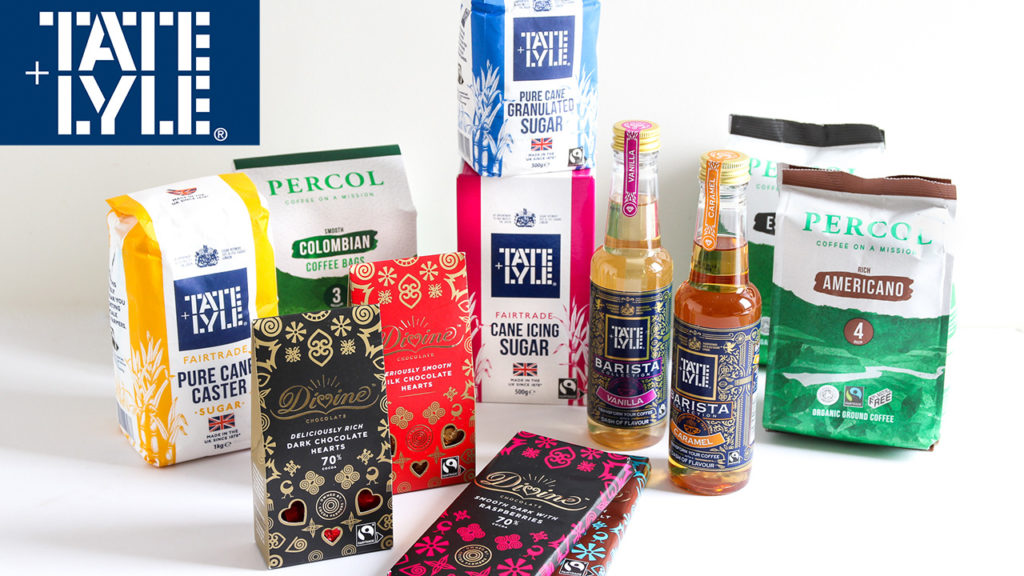 Tate & Lyle
Join Tate & Lyle Sugars for a virtual quiz to test your Fairtrade knowledge. Check out their Instagram or Facebook stories on 3 March at 12pm to participate. You could be in for a chance to win some Fairtrade goodies, including Tate & Lyle Fairtrade sugars and syrups, Divine chocolate and Percol coffee!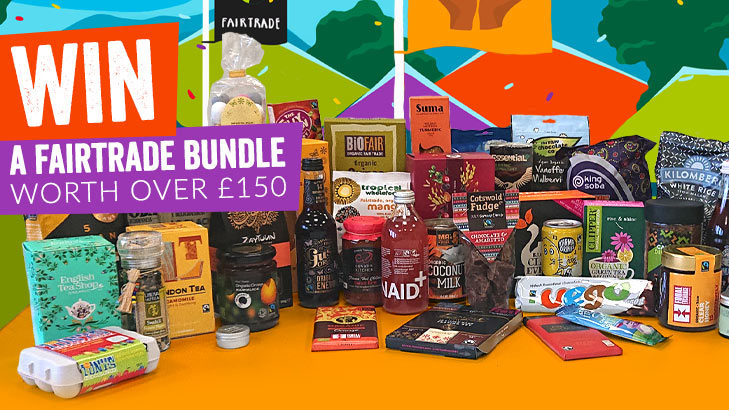 Ethical superstore
For Fairtrade Fortnight, Ethical Superstore has discounts on several Fairtrade brands across the site. They are also running a competition to win a brilliant bundle of Fairtrade goodies.
Browse Ethical Superstore or enter the competition on the link below.
Enjoying the festival?
If you'd like to support Fairtrade farmers and workers on the front line of the climate crisis, we welcome your donation.
Thank you.