Feast your eyes (and ears)
Fill your boots on everything Fairtrade and food-related. With mouth-watering recipes and famous faces, all mixed up with that unique Fairtrade flavour, you've got all the ingredients you need for some seriously satisfying cooking…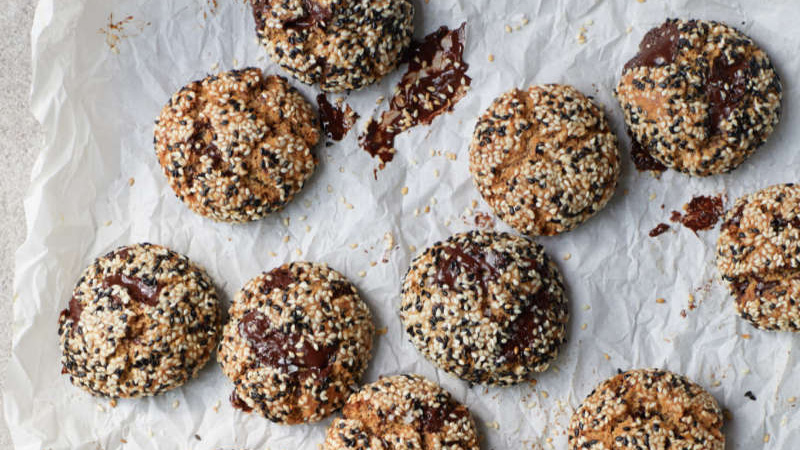 Fairtrade ambassador Melissa Hemsley shares her incredible recipe for tahini and chocolate chip cookies.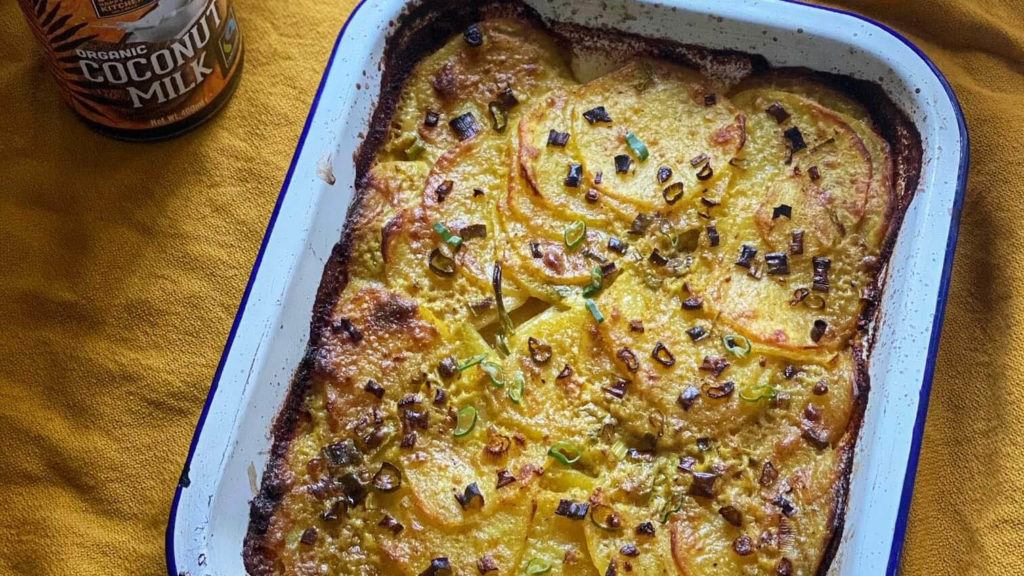 Fairtrade ambassador Rosie Birkett bakes a delicious gratin made with Fairtrade ingredients.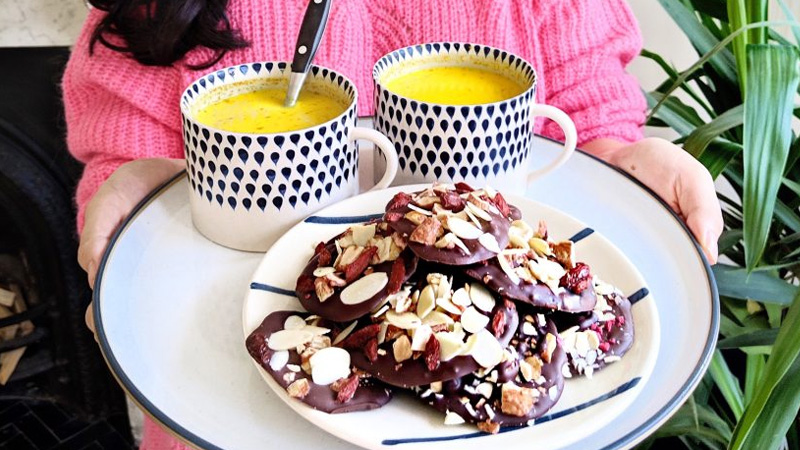 A bumper recipe blog by Melissa to celebrate Fairtrade Fortnight. Fairtrade chocolate hazelnut bakes; Fruit and nut florentines; Roasted maple carrot and za'atar salad; and Hazelnut, raisin and banana bread.
In this 3-minute video from Traidcraft, Rio shows us how to make yummy fair trade filo parcels.
Try Sarah's simple, delicious breakfast desert recipe, explained in this 3-minute video from Traidcraft.
Cook up a tasty West African Fairtrade and vegan teatime treat with Zoe Adjonyoh, founder of Zoe's Ghana Kitchen. Zoe's recipe features delicious Fairtrade ingredients: caster sugar, cocoa powder, vanilla extract and coffee.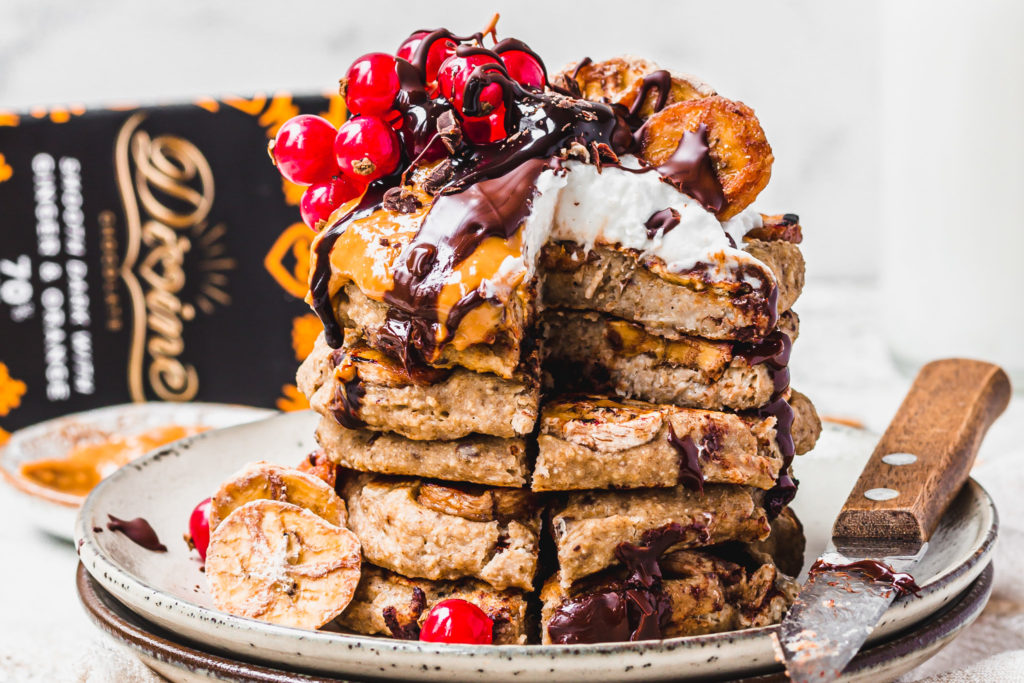 Created by Nourishing Amy for Divine Chocolate, these deliciously thick and fluffy oat-blended peanut butter pancakes have melting chunks of dark chocolate and chewy banana pieces. Vegan friendly.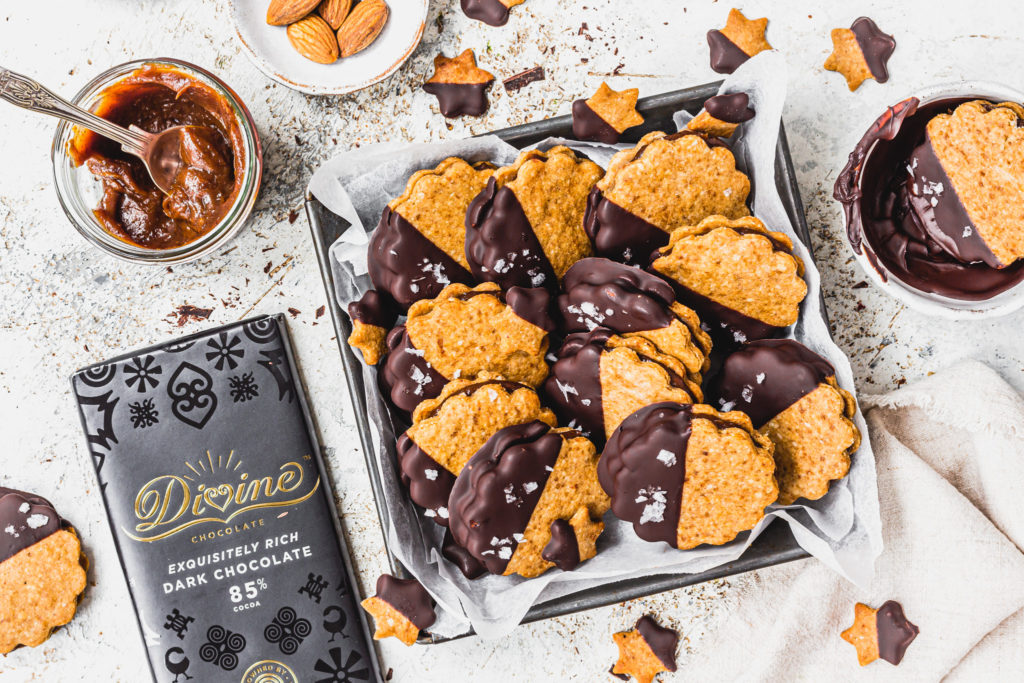 Mouth-wateringly good, these sweet and crunchy almond sugar cookies are sandwiched together with a homemade coffee date caramel, all dipped in rich dark chocolate. Vegan friendly.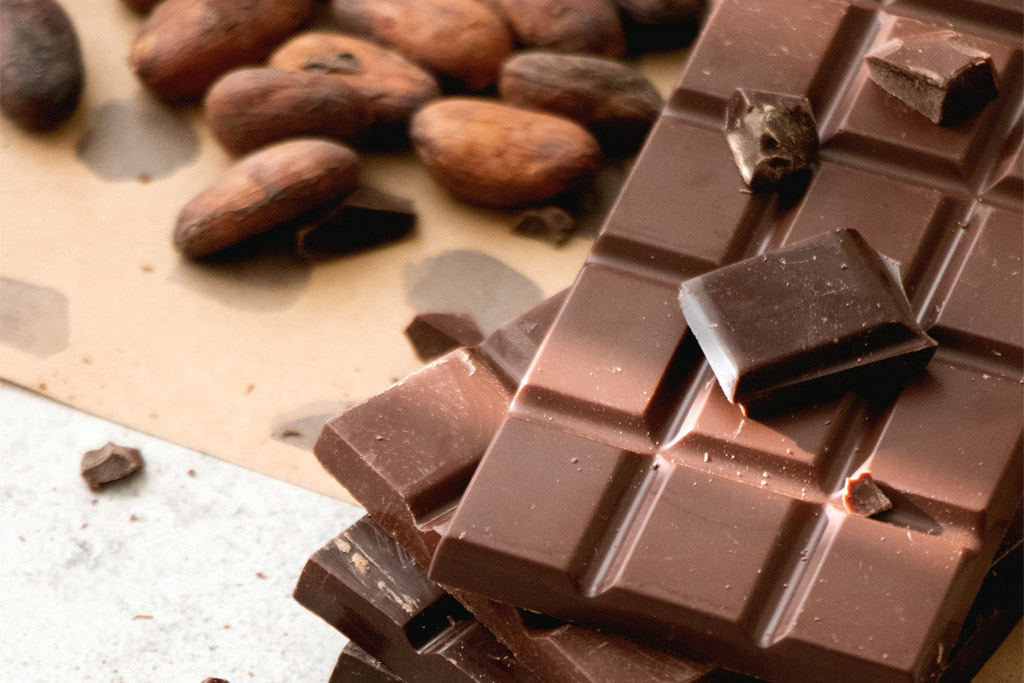 Did you know that the biodiversity and growing conditions of the cacao tree affect its flavour, aroma and even its appearance? Buy a bar of Fairtrade chocolate, or make the specially designed truffles, and dive into the experiment!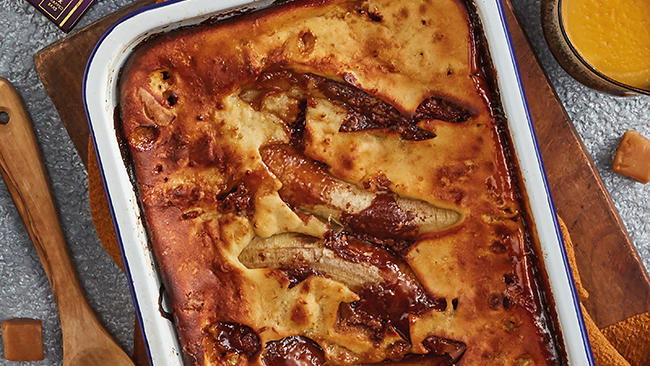 Try this unusual twist on a classic, from Aldi, baked with Fairtrade bananas and chocolate.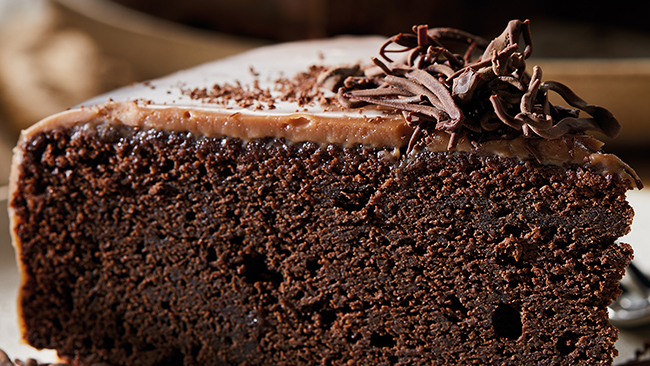 Made with Fairtrade dark chocolate from Aldi, this moist, fudgy cake is a real winner. Perfect for celebrating Fairtrade Fortnight.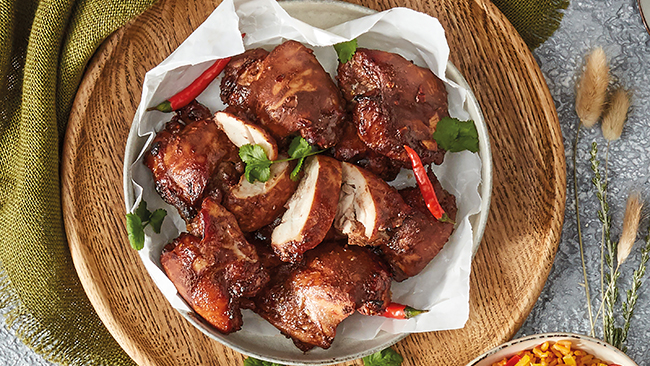 Savoury chocolate and baked bbq chicken
Chocolate isn't just for dessert! This savoury recipe from Aldi packs a flavourful punch, coating chicken in spices and Fairtrade chocolate.
To help Fair Trade Wales celebrate Fairtrade Fortnight, chef and author Sarah Philpott shows us how to bake a delicious Fairtrade Vegan Chocolate and Tahini Cake. In Welsh with subtitles.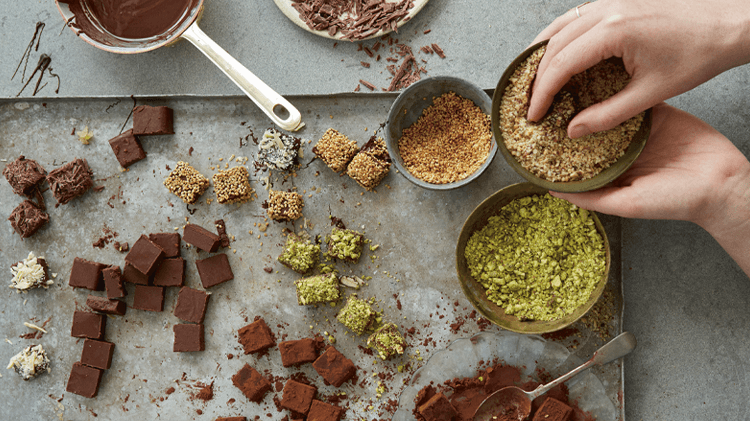 Anna Jones shares her recipe for these easy truffles: no tempering chocolate and no rolling or filling – just simple melting, mixing and pouring. Your own little chocolate factory!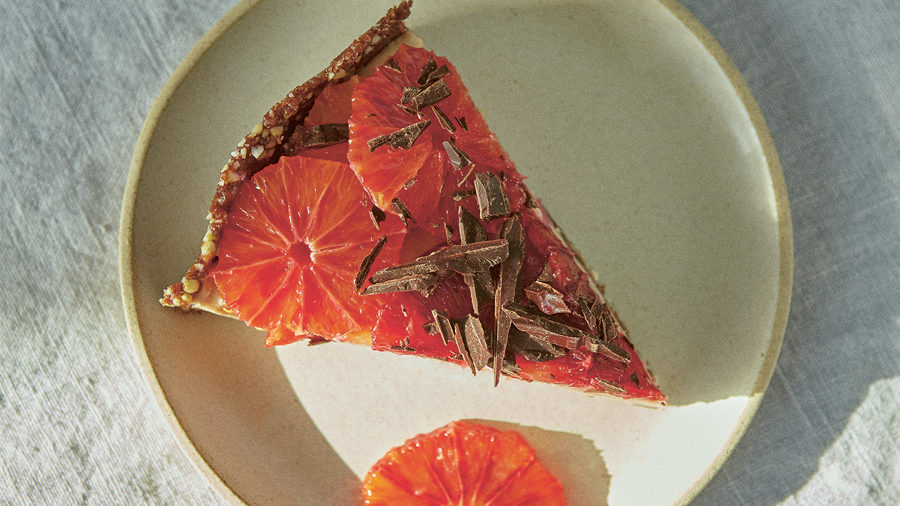 Anna Jones shares another delicious recipe, Chocolate and Blood Orange Freezer Cake and tells us why she chooses Fairtrade ingredients.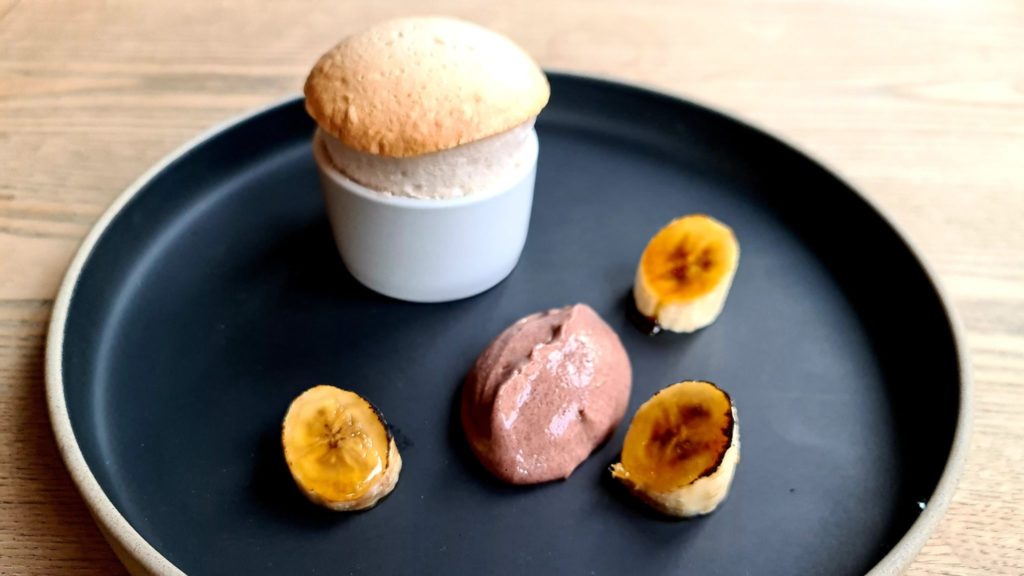 The bitter dark Fairtrade chocolate in this dessert, which Tony created especially for Fairtrade Fortnight 2021, is offset by the sweetness of the caramelised Fairtrade banana.
Foodie events will be added to this page in February 2022. Please check back then.