Don't miss: In discussion with fairtrade farmers, sunday 11:30 am (FREE)
Two Kenyan Fairtrade farmers on the front line of the climate crisis, join us on Zoom for a conversation with Fairtrade Foundation CEO Michael Gidney.
A festival of climate, fairtrade and you
22 February to 7 March 2021
Farmers behind our food are on the front line of the climate crisis. But there's hope. Join our global community during Fairtrade Fortnight 2021 for a free festival of online events and activities to entertain, educate and inspire us all to choose the world we want to see…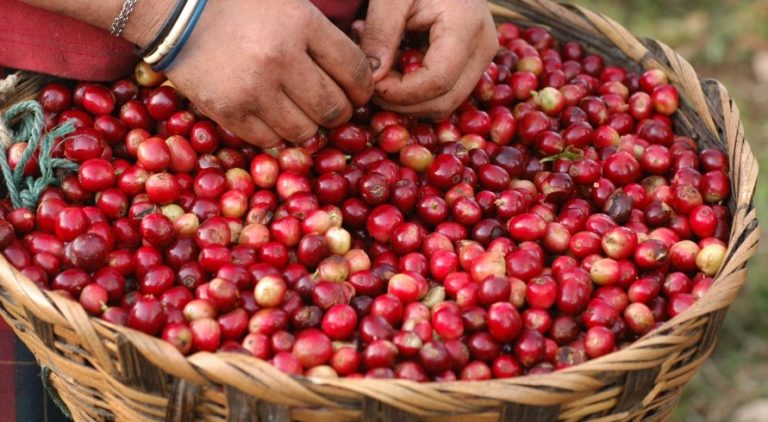 4 March 7:00 pm | Zoom

Nicaragua: Fairtrade, Hurricanes and Climate Justice
Host: Nicaragua Solidarity Campaign
In November, two hurricanes of unprecedented strength struck Nicaragua, a consequence of the climate crisis. Small-scale producers such as those from SOPPEXCCA, suffered the consequences of climate extremes for which they are least responsible.
Join our webinar to find out about the impact of the hurricanes on the livelihoods of the producers, how trade justice through Fairtrade helped to mitigate the impact, and why trade and climate justice are inseparable.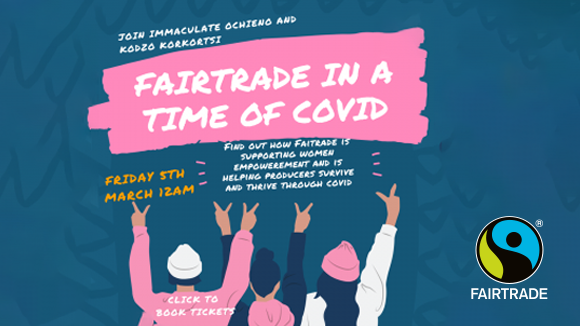 5 March 12:00 pm | Zoom

Fairtrade in a time of COVID-19
Host: Fairtrade Connections – Community Arts Festival
Join us for a live linkup to find out how Fairtrade producers in East and West Africa are coping with COVID-19 and creating change for women. As part of York International Women's Week Festival, York Fair Trade Forum and Shared Interest bring you a unique opportunity to hear directly from people working with Fairtrade farmers and workers in Kenya and Ghana.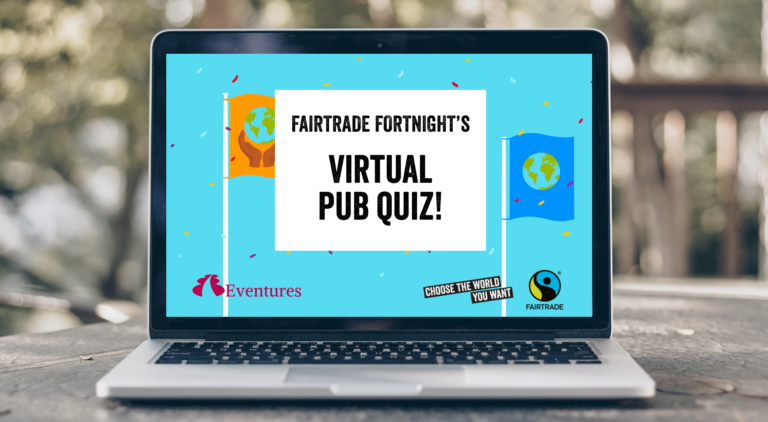 5 March 7:30 pm | YouTube

Live quiz night with Eventures and Nick Hewer
Host: Fairtrade Foundation
Join us for a special virtual pub quiz to test your knowledge and raise money for the Fairtrade Foundation. We have partnered with Quizmaster Laura at Eventures and will have a special guest appearance from Fairtrade Foundation Patron Nick Hewer.
Fairtrade Fortnight Resources
Enjoying the festival?
If you'd like to support Fairtrade farmers and workers on the front line of the climate crisis, we welcome your donation.
Thank you.