Welcome to Choose the world you want – a festival of climate, Fairtrade and you. 22 February to 7 March 2021.
This page lists all events that have taken place – or that will take place – during the festival. To browse upcoming events, please see our Lineup page.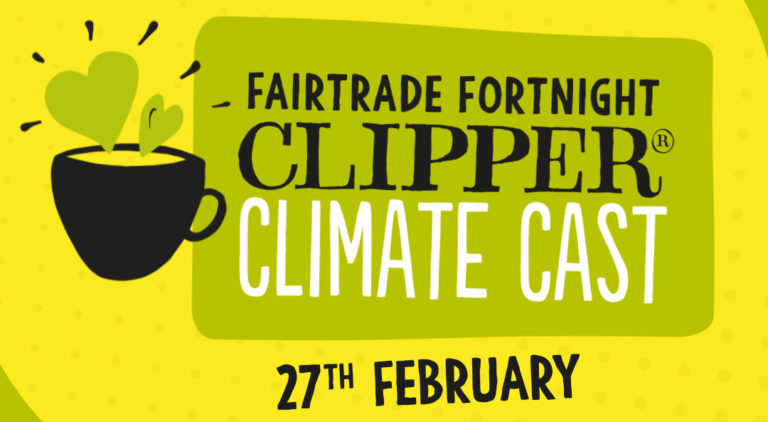 27 February 9:00 am | Instagram
Cost: Free
Clipper Climate Cast
Host: Clipper
Pop the kettle on Saturday morning and watch the Clipper Climate Cast on IGTV! The tea-rrific panel discuss the Clipper-Fairtrade partnership, how it's supporting producers and workers, and the benefits of organic agriculture. The fantastic line-up includes: Host Tess Ward, Clipper Tea gurus Mr Pinto and James Ikin as well as award-winning Wildlife photographer & Filmmaker Aishwarya Sridhar.