Welcome to Choose the world you want – a festival of climate, Fairtrade and you. 22 February to 7 March 2021.
This page lists all events that have taken place – or that will take place – during the festival. To browse upcoming events, please see our Lineup page.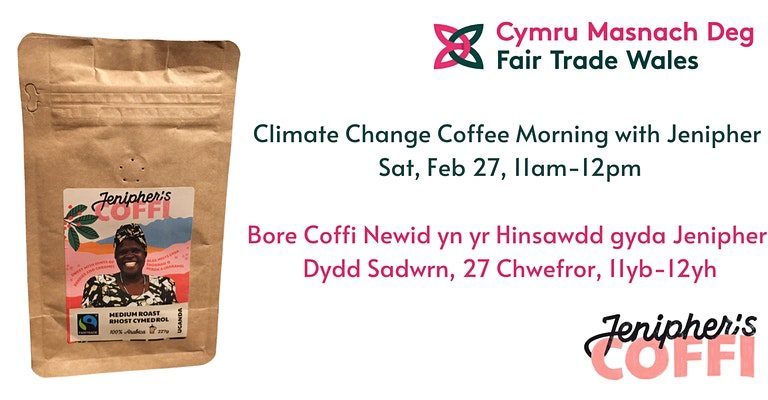 27 February 11:00 am | Zoom
Cost: Free or £5 with a bag of Jenipher's coffee
Climate Change Coffee Morning with Jenipher / Bore Coffi Newid yn yr Hinsaw
Host: Fair Trade Wales
Join us for a cuppa and a chat about climate change with a video message from Jenipher, a Fairtrade coffee farmer in Uganda. Jenipher's Coffi is a new coffee, produced to Fairtrade and Organic standards by farmers on the slopes of Mt Elgon in Uganda and roasted by hand in Wales.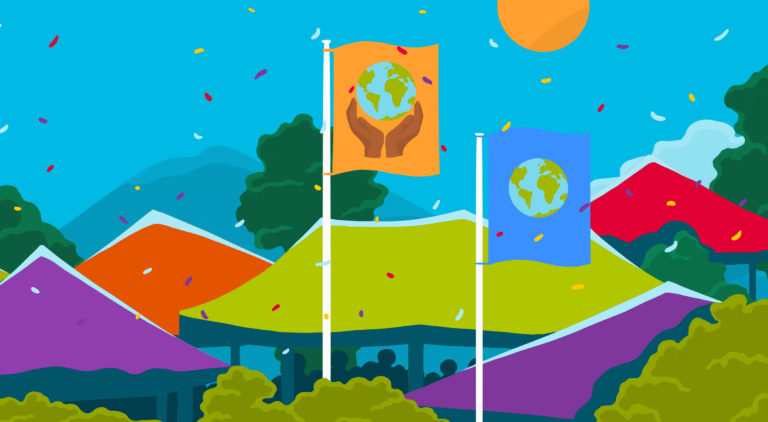 4 March 7:00 pm | Zoom
Cost: Free
Climate Justice for a Fairer World / Cyfiawnder yr Hinsawdd am Fyd Tecach
Host: Fair Trade Wales
Climate Justice for a Fairer World panel discussion – organised by Swansea Fair Trade Forum and Swansea Environmental Forum, supported by Fair Trade Wales. We have brought together a wealth of expertise on climate, fair trade, education and community action to share their views and experience on this year's Fairtrade Fortnight theme – climate justice. The event will include opportunities to ask questions and share ideas.