Welcome to Choose the world you want – a festival of climate, Fairtrade and you. 22 February to 7 March 2021.
This page lists all events that have taken place – or that will take place – during the festival. To browse upcoming events, please see our Lineup page.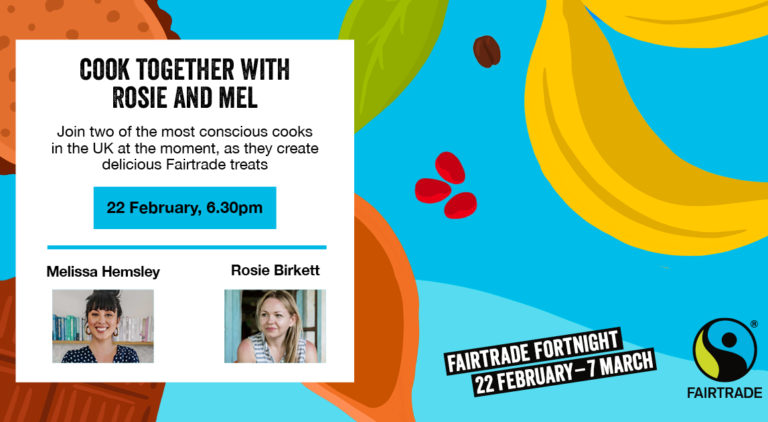 22 February 2021 6:30 pm | Instagram

Cook together with Rosie and Mel
Host: Melissa Hemsley Rosie Birkett
Join two of the most conscious cooks in the UK, Rosie Birkett and Melissa Hemsley, as they create delicious Fairtrade treats live on Instagram.